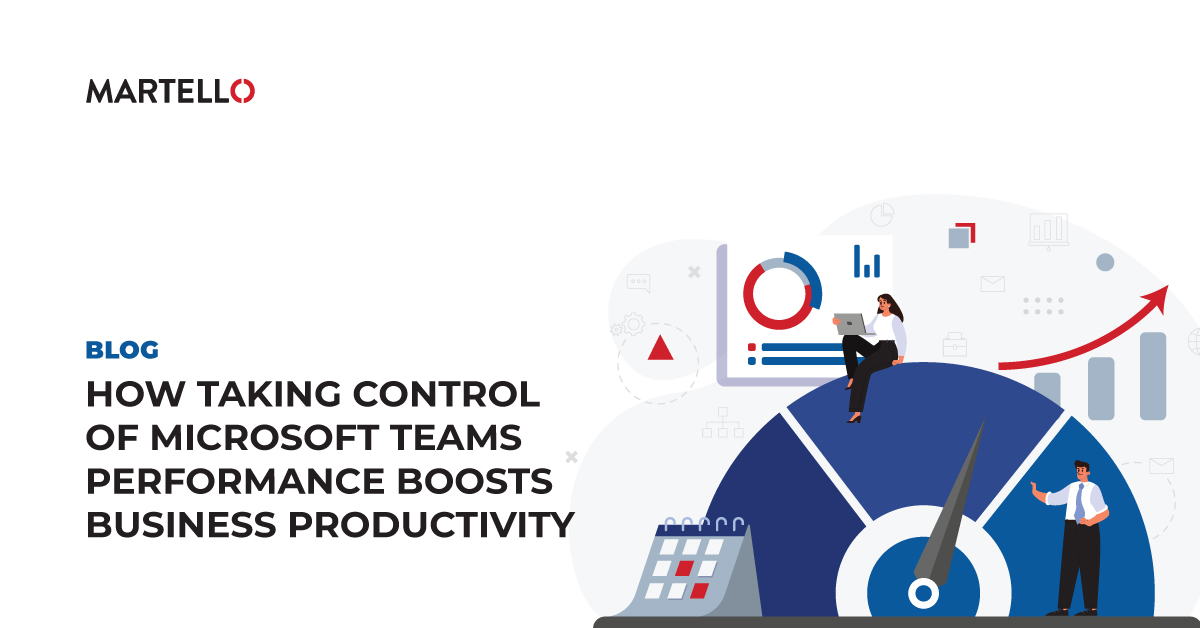 It's one thing to be using Microsoft Teams. It's entirely different to have your users running Teams efficiently. From dropped calls to lags in response time to jittery video connections – Teams isn't without its daily problems.  And yet, you're being held responsible to not just make sure Teams is up and running but to also improve the quality of the user experience and overall business productivity.
So, how can you improve Microsoft Teams performance and increase user productivity? It's a two-step approach.
Step 1 – Measure Teams performance
Understand what optimal Microsoft Teams metrics are by downloading Martello's ultimate Teams performance guide here.
Step 2 – Educate to improve business productivity
Take part in our upcoming webcast featuring Martello's VP Product Management Rob Doucette and Microsoft MVP Nick Cavalancia. They will discuss:
What Teams performance metrics are needed to take control of business productivity?
How synthetic transactions and real user metrics increase visibility and insight to drive actionable change.
Why combining these technologies together dramatically improves the Microsoft Teams and user experience.
Make sure to take part in our Boosting Business Productivity By Taking Control of Microsoft Teams Performance webinar.