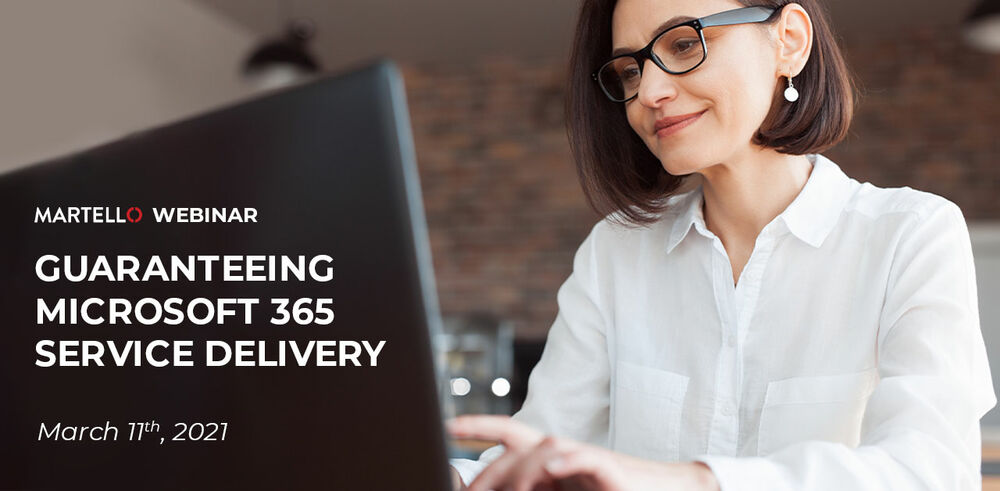 When the SLA becomes an XLA
Microsoft has long held to their 99.9% service uptime SLA (service level agreement) for as long as they have been around. While the SLA does provide some form of monetary remediation when services go out for a prolonged period, it does little to help internal IT teams tasked with keeping users productive.
Maintaining productivity is critical especially since Microsoft 365 has become the new virtual 'office' for many organizations and working remotely becomes the 'new normal'. This means that taking proactive measures is important because even the slightest dip in service quality can impact Teams calls, accessing email or needed documents, or keep workgroups from collaborating. To add to the complexity, as users are literally working from anywhere, it's not always Microsoft that's to blame.
Organizations are now looking to ensure the user's experience with Microsoft 365 be consistent, with mature organizations thinking along the lines of an Experience Level Agreement (XLA).
So, what is an XLA and how do you measure it against Microsoft 365?
Our upcoming webinar will help to answer that question and much more. Join Microsoft MVP Nick Cavalancia and Martello's VP of Product Management Rob Doucette as they examine:
XLA Basics: Why organizations are ditching the SLA for an XLA in the cloud
Why a Microsoft 365 XLA is a better choice than an SLA
How can you practically measure and maintain an XLA with Microsoft 365
Webinar Info
Date: Thursday, March 11th, 2021
Time: 10: 00 AM ET/4:00 PM CET
Register TODAY.