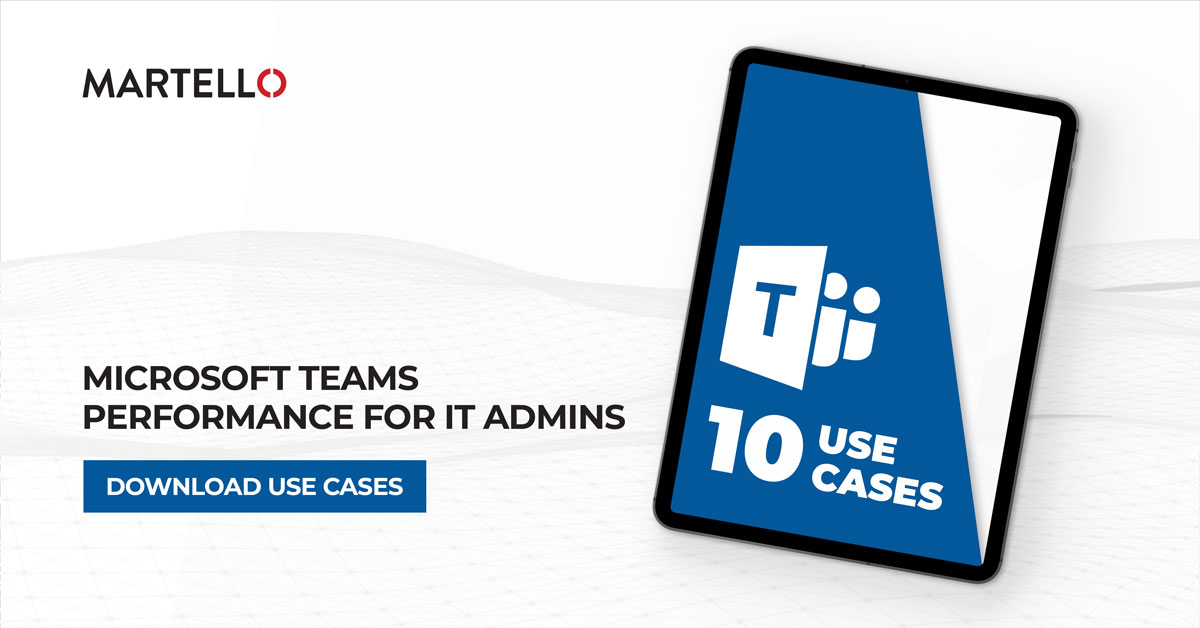 Dependence on Microsoft 365 and Teams has never been greater, and the pressure is on IT teams to deliver exceptional user experiences – anytime, anywhere. 
The modern workplace sees users connecting from the office, home, and pretty much any place in between. This hybrid work model has a significant impact on IT, the network and the overall quality of service perceived by the users. 
This 'feedback from the field' eBook covers the top ten use cases where we have helped customers improve their cloud service quality. What we have consistently seen is how companies like yours have been able to take advantage of Martello Vantage DX – our award-winning all-in-one solution that gives IT teams complete end-to-end visibility of the Microsoft 365 and Teams user experience to rapidly detect and resolve problems before users are impacted.
Download this eBook to: 
Get up to speed on Teams performance best practices

.

 

Rapidly detect and resolve problems

 before

 users are impacted. 

 

Optimize and improve your hybrid workforce's experience with Microsoft Teams.