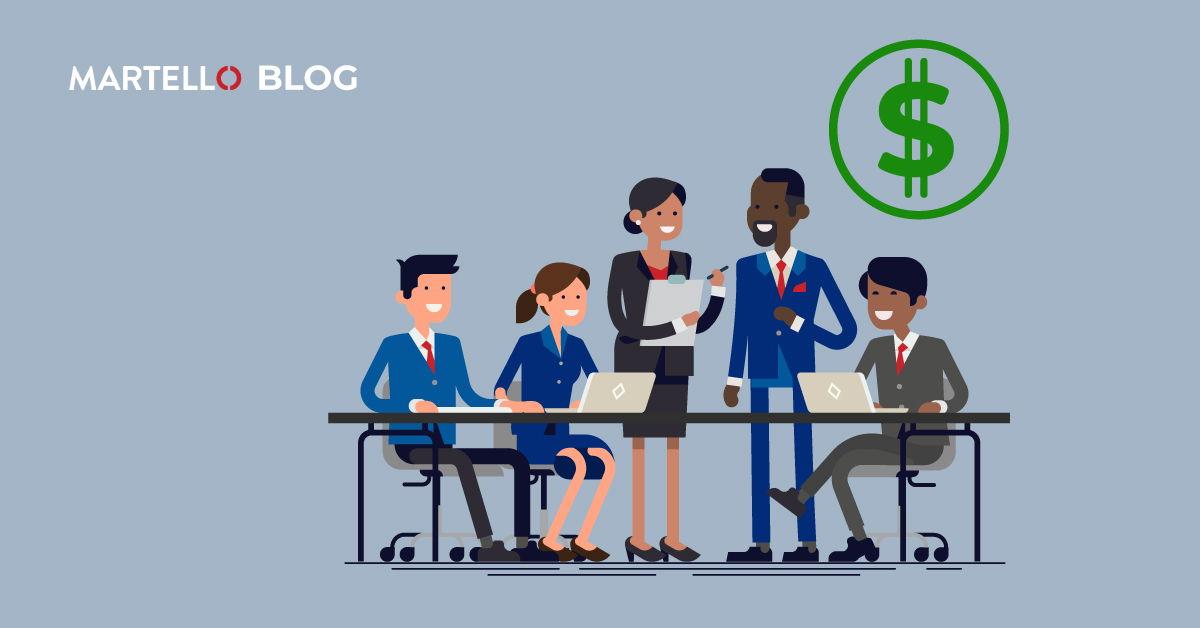 Putting money into your Microsoft Teams Rooms (MTR) makes a lot of sense in the modern workplace. But with rising costs in almost every piece of equipment needed to set an MTR up, how can your business improve its return on investment, and make that outlay more enticing?
Microsoft Teams conference room equipment quickly becomes expensive, particularly if you are fitting out multiple spaces in multiple locations. The initial hardware required includes cameras, speakers, microphones, and controllers, and that's before you've even thought about any specific networking equipment to support the room further. The key to improving your ROI on all this kit is enabling it to deliver the best performance possible.
Optimize to Capitalize on your Microsoft Teams Rooms (MTR)
Improving call quality and the overall uptime of your communications platform is key to maximizing the value everyone who uses it is able to tap into. While each user might have a different use case for Teams, they all need it to work as well as it can. Breakdowns in communication are difficult to track downline, but it's clear if you've ever had a project go awry either internally, or with a customer, that communication will play a critical role in either exacerbating a problem or resolving it.
In 2023, businesses everywhere are struggling to encourage employees back into the office. Ensuring that Teams performs as well as possible is a two-fold venture. Firstly, creating MTRs that offer more value than remote calls will help to persuade members of staff into the office to take part in physical or hybrid engagements. In the meantime, for those that insist on working remotely, you want to ensure that those people are as well connected as possible to in some way make up for the in-person absence.
To do this, you need ways to monitor equipment usage and quality levels – as well as an ability to detect issues the moment they happen. IT teams have to proactively seek solutions to broader problems that might impact a number of different rooms, devices, or users.
Purpose-built platforms, like Martello Vantage DX, are the best way to establish oversight and control over your Microsoft Teams Meeting Room equipment.
Once you've begun to get a grip on your equipment and how it performs, you can start to create standards elsewhere in the business for which devices to use for which application. While many third-party platforms integrate seamlessly with Teams, there are some which may be more suitable for your business than others. Once you understand this, your initial investment into Teams MTR equipment can help to improve other areas of your business by only using the optimum equipment for the right users and locations.
It's About Helping Every User
It's not just everyday usage from your staff that's key to getting the most from your investment in Teams meeting room equipment. Both internal and external VIPs need everything to work seamlessly if your business wants to present the most professional and capable version of itself.
Say your board is hosting an in-person meeting with some members joining remotely. They all need to be able to get the most out of a session. Their time is highly valuable and poor audio or video quality simply won't be tolerated. Receiving a strongly worded email or aggravated call from an especially senior member of a business is a fear held in many IT teams – and for good reason. VIPs have a huge amount of influence so it's best to always deliver.
Ultimately, focusing on the employee experience will drive higher adoption rates of video conferencing and help justify the investment you're making into quality equipment. You need to develop a feedback loop where the great Teams meeting room equipment you have in place encourages greater usage and the way you manage and optimize that increase in uptake is handled with Martello Vantage DX so that you can continually improve the Teams MTR experience for everyone.
Do you want to get the best ROI on your Microsoft Teams Rooms? You need to implement Martello Vantage DX. Get in contact with us today to find out how.