Diverse digital experience requirements are placing increasing demand on organizations to monitor and optimize networks, stretching from the data centre to beyond the edge. Guest contributor Rob Doucette from network performance provider Martello Technologies discusses inputs to the "optimization equation."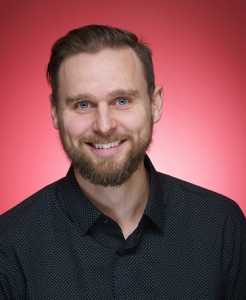 With the exponential rise in distributed multi-cloud computing, IT monitoring and management has pushed network optimization beyond the edge – literally and figuratively. Today's performance analysis must encompass an ever widening and complex scope of digital experiences outside the immediate control of enterprise networks, ranging from mobile and WiFi access to apps and in-house services.
Access to data and servers is no longer a self-contained proposition in a world where users can be internal or external, sourcing data and apps via the cloud or through direct connections to data centre servers. Users may be working locally, or halfway around the world. In many cases, their activities involve disparate infrastructure components that are beyond the vision and control of the organization they are serving.
Today, IT monitoring and management is becoming even more challenging for distributed organizations competing in the digital economy. The advent of 5G will further accelerate the adoption of advanced technologies, such as edge computing and IoT, which are automating control in key sectors including smart cities, transportation, manufacturing, healthcare, and entertainment.
This issue has become even more prevalent in the global COVID-19 shutdown, where a new worldwide community of remote workers are establishing individual network connections and accessing data from beyond the network edge. To support this activity, there is a movement to expand network optimization beyond edge computing, adding further layers of complexity and demands on IT operations.
To manage today's distributed, hybrid IT ecosystems, digital experience monitoring (DEM) services and tools are being deployed that can provide comprehensive visibility across modern application architectures. Some of these new monitoring tools enable holistic network visibility and remediation so that organizations can proactively pinpoint and address performance issues from the cloud to the edge.
DEM in fact has been identified by Gartner as a category to watch out for in 2020 and beyond. An important component of that is network optimization.
The New Face of Network Optimization
Organizations that are not prepared to support cloud-to-edge computing will face significant challenges in sustaining and maintaining network performance and the overall digital experience. The key will be enabling visibility across the entire network infrastructure, from the data centre and enterprise network to the edge and further. The end goal is to quickly locate any performance or outage issue that could compromise the end user experience and impact potential revenues.
As with more conventional monitoring and optimization systems, organizations will need to pinpoint those issues in real-time – or better yet, identify trends in order to prevent issues before they occur. But unlike current practices, this becomes a much more daunting task when multiple data sources inside and outside the organization's control are involved.
"Martello on network optimization beyond the edge."
Most performance issues can be traced back to the network. Something as simple as a bad connection or poorly configured network appliance can have a significant impact on network performance and service delivery. However, in today's environments, the question is not simply which connection or appliance is the culprit for a slowdown or outage, but also where does it reside? Does the problem exist within an organization's own infrastructure, or does it lie under the purview of one of several cloud or internet service providers?
Preparing for the Next Phase of User Experience
With the right tools and strategy, IT service management and business applications can better leverage analytics to create a clear view of what is happening across IT environments from a single dashboard. This can be achieved despite the fact that today's services share an increasingly diverse pool of resources and data.
Internally, organizations can mitigate the risk of potential performance failure by diversifying network connections, applying policies, and prioritizing application traffic. A good place to start is consolidating data to automate alerts and workflows – to achieve a clear view of what is happening within an organization's own IT environment and to monitor performance in real time. Applying these fundamentals will improve application delivery, maximize uptime, and lower total cost of ownership for the enterprise network.
While this approach can address the needs within the enterprise networking infrastructure, this is only a part of the optimization equation.
To that end, DEM services and tools can be deployed to enable more comprehensive visibility and management of modern application architectures. This allows for greater network visibility and remediation so that organizations can proactively pinpoint and address performance issues wherever they arise.
 It is abundantly clear that network optimization must move outside of the data centre to the edge of the network and beyond to tackle the challenges being presented by today's distributed, hybrid network ecosystems.
The time to implement a comprehensive IT monitoring strategy is now. Gartner's September 2019 Market Guide for Digital Experience Monitoring reports that infrastructure and operations (I&O) are losing direct control of infrastructure and applications, and that leaders must use DEM to optimize business transactions and applications, regardless of where workloads reside.
Organizations need to evolve well past traditional IT monitoring practices that collect data from a single application using domain specific tools. Instead, they need to embrace a holistic strategy that includes proactive network optimization for on- and off-premise network devices and digital-based services.
With that, I&O will be able to prepare for a future in which control is regained.