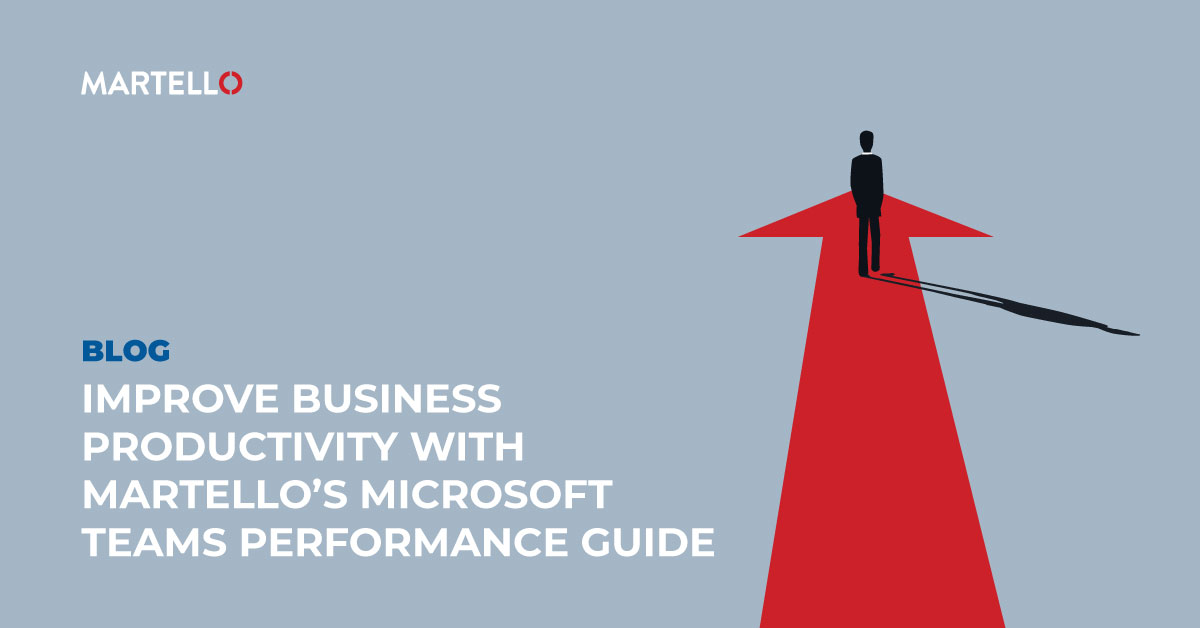 In the past year, Microsoft Teams has become one of the top videoconferencing and telecommunications platforms that have helped keep businesses productive throughout this global pandemic.  Pivoting to remote/hybrid work environments in the long term is more easily achieved with a service like Microsoft Teams, which makes ensuring and maintaining optimal service on your end that much more important. Behold the key to help improve business productivity and optimize your Teams performance.
Martello has developed the ultimate Microsoft Teams Performance Guide that identifies the top metrics IT teams need to measure and outlines Microsoft's best practices to improve the overall Teams experience.
What's Inside the Guide
Top 8 Metrics to assess your Microsoft Teams performance
Microsoft's recommended results
Best practices for the use of the metrics
A Martello Solution for Teams Monitoring
Here's why you should choose Martello for your Teams Monitoring:
Ensure Business Lines Productivity

Automatically detect potential Teams service problems affecting your users while providing all of the data you need to decrease the mean time to repair.

Ensure Workload Deployment Success

Anticipate Teams performance issues at any of your critical sites, assess their readiness to handle the load of new users and prevent productivity loss.

Assess & Optimize Your Network Route

Measure the performance of your route to the cloud and how your infrastructure and network affect the Teams end-user experience.

Maximize ROI of Your Network Optimization Products

Quantify with accurate statistics on how your network changes are affecting the Microsoft Teams user experience.
Get the Ultimate Teams Performance Guide
Download the Ultimate Teams Performance Guide here and help optimize Teams performance and learn more about Martello's Microsoft Teams performance monitoring solution.