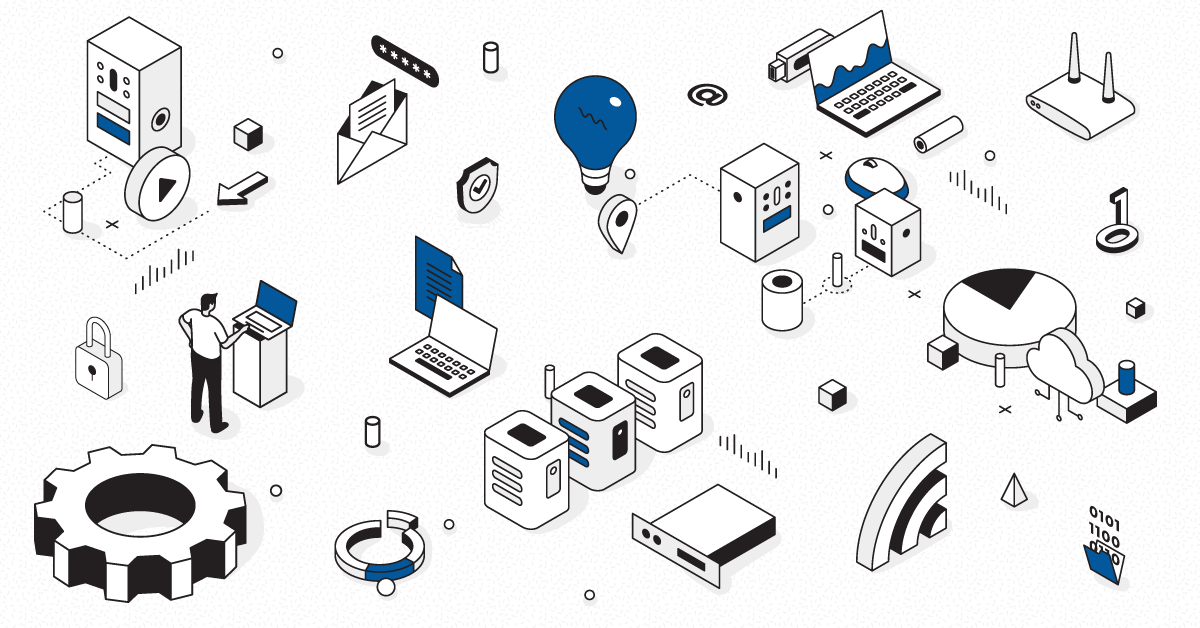 With employees scattered into an assortment of different IT environments, it can be a challenge to keep track of all the data you're receiving from your various monitoring platforms. Using dashboards to sort and filter potential action items is an essential need for efficiently using the resources you have. 
Joining us for this session was Justin, Technical Sales Manager at Martello and Andrea, Manager of Customer Success at Martello. 
Before we get started let's get on the same page about terminology. 

Justin, could you give us a quick overview about what a dashboard is, and the kinds of dashboards many of our customers use today?

 
Justin:  Technical dashboards are designed for users, operators, administrators and platform owners to get information about what they're trying to do. They're from various nodes and various toolings, from infrastructure monitoring tools to SCOM, networking monitoring tools such as SolarWinds, PRTG, or even cloud resources like Azure or Amazon Web Services. A lot of detailed information on here very useful for the task at hand to keep a finger on the pulse of the IT components.
Alert List dashboards I like to call these "To Do" dashboards as they tend to end up to be lists of things To Do. For people who have to stare at them every single day you know, they tend to grow more than they tend to shrink unless you've got nice ways to make the alerts disappear, which is more of a topic for automation.
ITSM and Helpdesk dashboards tend to sit with helpdesk users and they tend to give management or users at the helpdesk understanding of how well they're doing today on the tickets and how far along the tickets are. These dashboards tend to be number heavy, pipeline style dashboards where you have graphs that show you how well you're moving information along through your processes at that stage.
Business Analytical dashboards help various departments within an organization like HRM to show how staff are doing, and sales use CRM systems like SalesForce that provides dashboards on how well they're doing. Again, different information for different users and a different style. We're going to focus on the IT dashboards in this session.
Now that I know how to create dashboards, is there a way to lock them down and prevent other users from making changes to them? Andrea did you want to address this from a customer success perspective?
Andrea: In Martello iQ you can lock down dashboards based on AD users and roles. In the admin settings, you add users from AD to iQ roles that you establish. When you share a board, you can choose which roles are able to view the board. For example, you can share a board with the "ops team" role that you create. You can also give each role specific read or write permissions on a board so if you want to prevent them from making changes it's possible. 
A lot of customers are required to share data with different levels throughout the company. With 

iQ

, can I easily share a dashboard with my CIO?

 
Andrea: As Justin said, not all stakeholders require the same level of information. The engineer needs to see what's happening on a server level for example, but the CIO wants to look at SLA's and high-level views. You can choose which "role" gets to see which board so as I mentioned before, you would create a CIO role and work with them to determine which boards they want to be able to see (and edit if that's been agreed upon by you) 
Questions are always coming up from senior management, are you able to drill down on a specific metric in a dashboard, should a question 

arise

?

 
Justin: CIO and Business Level Dashboards are the ones I see people share out a lot. These red, amber, green style dashboards are used on a large screen on management's iPad or on web portals like SharePoint. What you need to show them and what they need to see is vital.
Every customer has unique needs, how many dashboards can I create in

iQ

?  Is there a limit or a point where performance starts to degrade?

 
Andrea: The only limit to creating dashboards is your imagination. We don't limit the creation of boards, services and components in any way. What you want to consider is creating the right dashboard for the right task. Talk to your teams and stakeholders and create an inventory of what is needed – why do you want it, what are you showing, who do you want to show it to. 
From a performance point of view, each dashboard creates more calculations which can cause more work on the system so you may want to review with a Sales Engineer to avoid overloading the system. 
As we have discussed there are many ways to create and share dashboards. Could you share your top 3 tips for dashboard creation?

 
Justin:
1. Don't be afraid to go talk to the service owners. They know more about their services and applications than you do and they're very willing to tell you what should be on the dashboard or not.
2. Dashboards are a way to make sure things that are red stay greener, if you target the correct things correctly. iQ pulls all the information, there is a trick to targeting the right things.
3. Don't be afraid to have to change the dashboard from time to time. Needs and demands of the IT team change.