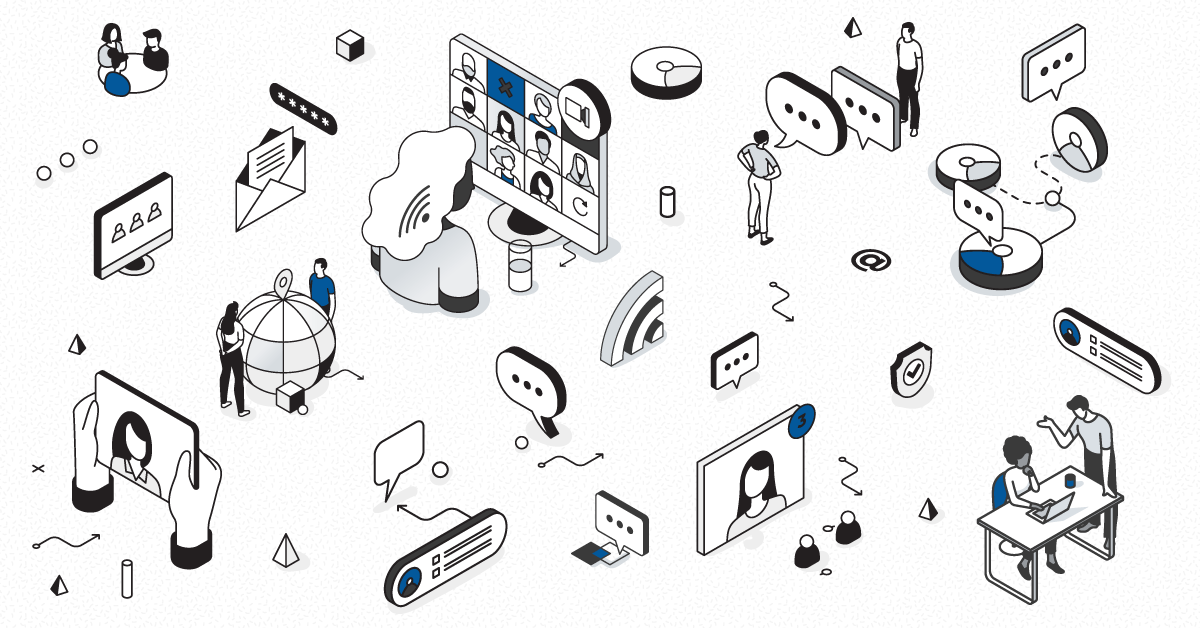 In times of uncertainty, in our world, we turn to the Internet. Twitter, Google News and YouTube become our window to the outside world when it's not safe to leave our homes. Whether we are connecting to loved ones on instant messaging apps or through video calls, when the world is in isolation, we are all relying on access to the Internet to remain connected with those we care about and to get updates on news and what is happening in the world outside of our four walls.
Amid lockdowns, school closures and an influx of people working from home as part of an effort to control the spread of COVID-19, questions have risen as to whether or not the world's Internet infrastructure can handle the stress of the surge in data usage. For those relying on video conferencing and voice calls to conduct business from home, the question is: can my network deliver a high-quality call, amid all of the other demands placed on it by other family members?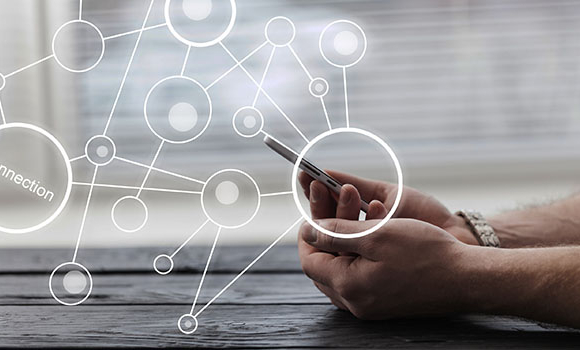 Increase in Internet Usage
Naturally, there has been an increase of Internet usage while people are self-isolating, and this calls into question the level of quality remote workers can expect from their voice and video calls. The biggest change in data usage in the United States was during daytime hours when kids are home from school and adults are working from home.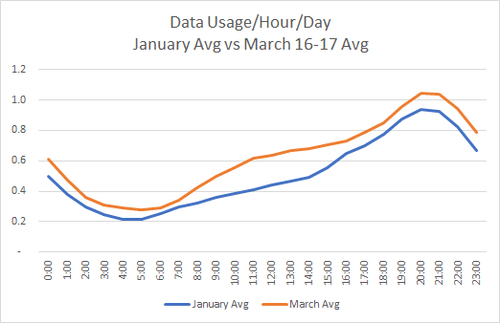 OpenVault has found that peak usage from 6PM-11PM has risen by 11%, while daytime usage from 9AM-5Pm has ballooned 34.4%.  
Verizon has seen a significant surge in usage with a 75% increase in gaming during peak hours, 12% boost to video streaming and 20% increase to overall web traffic.
In Europe, Vodafone, the world's second largest mobile operator with more than 120 million customers in a dozen countries, reports that Internet usage has surged by up to 50% in some countries as consumers shift to working at home and turn to services like Netflix as Coronavirus is keeping people at home. Wurl, a company that delivers video and advertising to connected TVs, estimates the amount of time people spent streaming rose more than 20% globally at the beginning of March. In some countries, such as Austria and Spain, where telecoms have struggled to meet usage demands, there was a 40%+ increase in time spent streaming.
The Impact of Remote Work: Increased Usage of Cloud Collaboration Tools
"We're being forced into the world's largest work-from-home experiment and, so far, it hasn't been easy for a lot of organizations to implement," says Saikat Chatterjee, Senior Director, Advisory at Gartner.
Prior to the recent surge in remote work, 4 in 10 U.S. employees would work away from team members, at least some of the time. Now, out of necessity, many employees are being asked to work from home if they can.
This means increased usage of voice, video and collaboration tools to keep employees connected. Microsoft reported that usage of Teams increased 34% last week, as businesses globally implemented work from home policies. Zoom became the most downloaded business app in the US on iOS for the first time in March and it was the top business app in 11 other markets.
Mission Critical Connectivity
Some countries are struggling to meet demand. In response Austria has begun to throttle certain online services, such as video streaming, to ensure that other services, such as government information portals are performing to meet the needs of citizens. This is an uncommon measure because it would circumvent net neutrality, which is based on the EU regulations that all data packets must be treated equally. In neighbouring Switzerland, authorities have said that they will "restrict or block non-essential services." Swiss outlets have reported network disruptions because telephone calls have tripled.
It's not just keeping families entertained during their time indoors that is putting a strain on the network. Increasing overall network capacity to offer additional toolsets to hospitals, such as video conferencing and better connectivity for healthcare workers is crucial at this stage. Extra capacity also means that governments will have the ability to disseminate information to the public through text alerts which can be targeted to areas affected most by the virus.
With schools closing, the focus also turns to online learning. With students logging on to complete assignments, receive lessons and watch videos, this will put a strain on the network, even further.

Is Your Network Up to the Task?
UCScore is a simple free web-based assessment tool designed to test voice and video call quality, so that end users have a clear and accurate idea of how voice and video calls will perform on their network.  Evaluate your overall network in minutes, with no software installation, and know exactly how your network will perform to real-time traffic demands.
Unlike commonly available bandwidth test tools (which are used to examine broadband internet bandwidth), UCScore sends packets (that represent voice or video calls) between the user's computer and the UCScore server. The test delivers results in a standard, easy-to-read summary tells the user what the voice quality would be for those calls, based on a standard metric of 5 calls, 10 calls, or 32 calls.
Knowing how your network will perform can help you adjust usage of the various services you need when working from home, to get the best performance.
Service providers that bring UCScore into their operations can use this test to qualify the customer's network prior to a UC deployment, to ensure customer satisfaction. As Ryan Towner, President of Towner Communications Systems said: "This simple tool is quite unique in the industry, adding value to our pre-sales, installation and troubleshooting operations. We can show our customers information that they don't have access to through any other tool, which demonstrates our expertise and the range of technologies we can apply to help our customers achieve success."
In uncertain times, it's important to remain connected and evaluating your network health will help you with that!