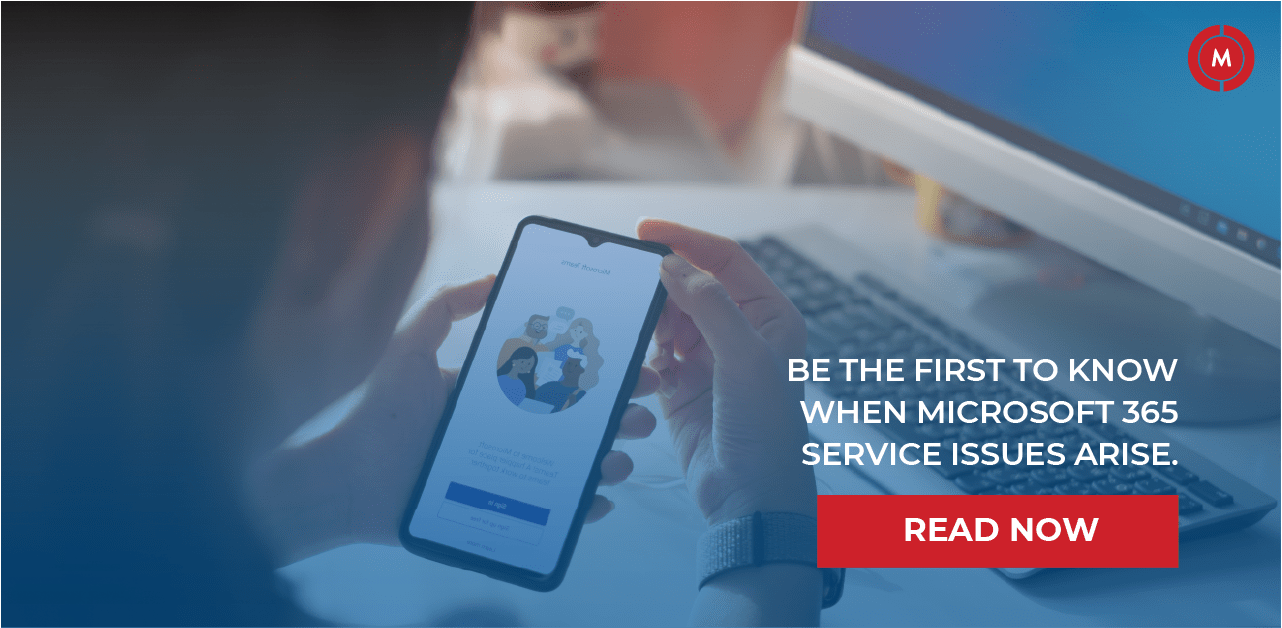 On Monday September 28 a multi-hour global Microsoft 365 outage brought down Teams, Office 365 and Outlook leaving many people disconnected. While Microsoft outages are rare, there are a range of possible issues on your network and in your user's environment that can cause service issues at any time. Knowing quickly when these are happening, and what's causing them is key to keeping users productive on Microsoft 365. 
The Microsoft outage provides a great example of how proactive IT teams can be when they have early notification of service interruptions. Microsoft first acknowledged issues at 5:44PM ET via the Microsoft 365 Status Twitter account, which said "We're investigating an issue affecting access to multiple Microsoft 365 services. We're working to identify the full impact and will provide more information shortly."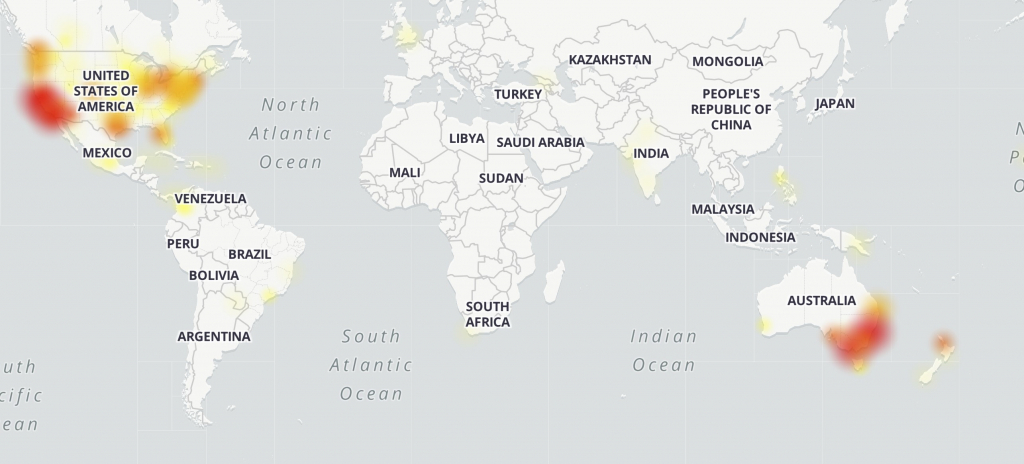 These issues persisted for several hours until 10:30PM ET where Microsoft tweeted that services were mostly back to normal. Microsoft indicated that a recent update to the service was potentially the cause for the outage and that they rolled back the update to mitigate issues. 
Microsoft Services more important than ever
In the midst of a pandemic, services like Teams have been vital for people to continue to work from home. In April, Microsoft reported 75 million daily active users on Teams as a result of people working from home. 
Whether you are in Healthcare, Education, Technology, or Enterprise, your users rely on Microsoft 365 to stay connected, collaborating and efficient. 
Could we have known?
As when any outage occurs, tickets begin to pour into the Helpdesk with users experiencing issues. Not only does this create a strain on IT teams, but end users are frustrated because they don't know what is going on and why their services are not working. 
This is why Martello Vantage DX  is a good investment for any organization that relies on Microsoft 365. Vantage DX alerted our customers at 5:27PM ET that an outage had occurred, ahead of Microsoft's own notification at 5:44PM ET. For IT teams using Vantage DX, this early warning of a performance issue that would impact many users can save them costly time addressing support tickets and troubleshoot reported issues. 

So how does Vantage DX work? Vantage DXrobots are deployed and running synthetic transactions 24/7. This means they are simulating the user's activities, even if the user isn't executing them at that moment. These synthetic transactions provide clear visibility of the impact in real-time. It can be tracked through the entire incident until the complete restoration of service.
See Vantage DX in action and how it can quickly help you find and remediate issues. Check out this 1-min video >> 
Up to 90% of performance issues enterprises face with Microsoft 365 are caused by their own infrastructure and network.
Every minute counts when it comes to an outage. Knowing what is going on can save your company time, money and reduce the frustration of end users who are just trying to access their services. This is not the first time a major outage has occurred this year. Read our blog about what happened in February.
Do you want to be the first to know when Microsoft 365 is down? Talk to our experts about Martello Vantage DX today

or

get started on a 14-day free trial.
Are you ready for the next outage?
When outages happen you need to quickly qualify the issue to determine the best course of action.
Check out our latest video to get the best practices to minimize disruption and keep productivity flowing.