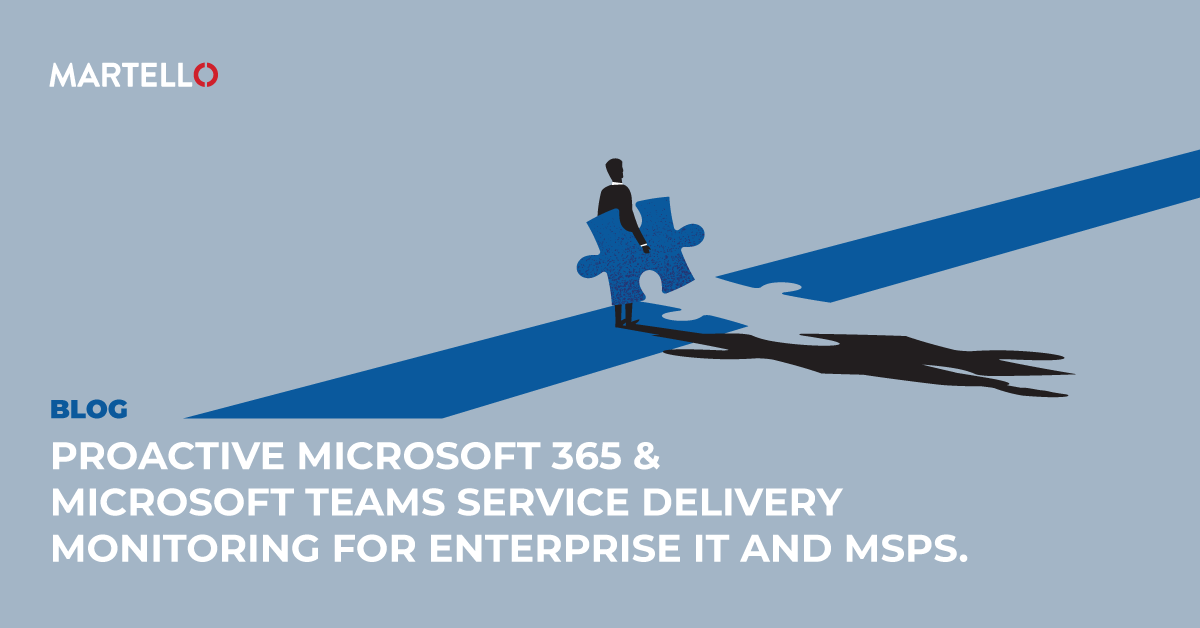 Providing an effective service – especially in a world with constantly evolving needs – goes beyond standard operating hours. Imagine if a bank only kept your investments secure while they were 'open' during their hours of standard operation? Issues can arise at any time and having effective service delivery monitoring and support for enterprise's IT teams and managed service providers is critical. This blog will examine how Martello's solution provides proactive Microsoft 365 and Microsoft Teams service delivery monitoring and support to help maintain the productivity of your organization.
Microsoft Service Limitations
While Microsoft's Call Quality Dashboard is useful for providing data about user's functionality, it only provides this information when users are actually using Microsoft Teams and is limited to calls only. The Microsoft Connectivity tool offers valuable network path data but is unable to alert and/or correlate data to determine the root cause of potential issues and synchronize that data with the ITSM. In short, Microsoft can provide key parts of the data puzzle but extra visibility would only serve to equip the organization with more data to make better proactive choices to support the service delivery for your business. This is where Martello's solution comes in.
Martello Solution
Taking a proactive approach is the best way to mitigate the effect of issues if/when they occur. Martello's DEM solution offers proactive monitoring 24/7 across all Microsoft Teams features and other Microsoft 365 workloads.
Detection
When you are responsible for a large organization the impact of any issue can be far-reaching and affect many. Our solution helps you to identify Microsoft Teams service issues, and the rest of Microsoft 365's workload before it becomes a larger problem for your business and/or customers through 24/7 testing. We pinpoint where the problem is and what is responsible for causing it in the first place.
Troubleshooting
When the issue and its origin have been clearly identified our Martello solution then can begin the process of troubleshooting. Our tools can detect how the issue is affecting each user and provides data on specific elements of the problem such as any latency in the route to the cloud. By using our collected data, we can effectively reduce the mean time to repair (MTTR) for every Microsoft Teams network performance issue.
Improvement
By correlating all of the gathered data into a single pane of glass we can provide a clear simplified view of the user's Microsoft Teams service performance and provide all necessary information to the service desk and help desk teams to improve overall efficiency, limit the business impact and proactively support end-users with Microsoft Teams services.
What helps Martello's users stand apart from the competition?
Clear visibility of the service delivery and performance of Microsoft Teams' for the specified user(s) and other Microsoft 365 workloads 24 hours a day, 7 days a week. If you're only finding out about an issue that affects your Teams' call quality after you've made an important call your business has already been negatively impacted. For MSPs, being able to proactively remediate an issue before it affects your end-users is critical. But it's never too late to improve your visibility and monitor your Microsoft 365 service performance to ensure the best quality possible.