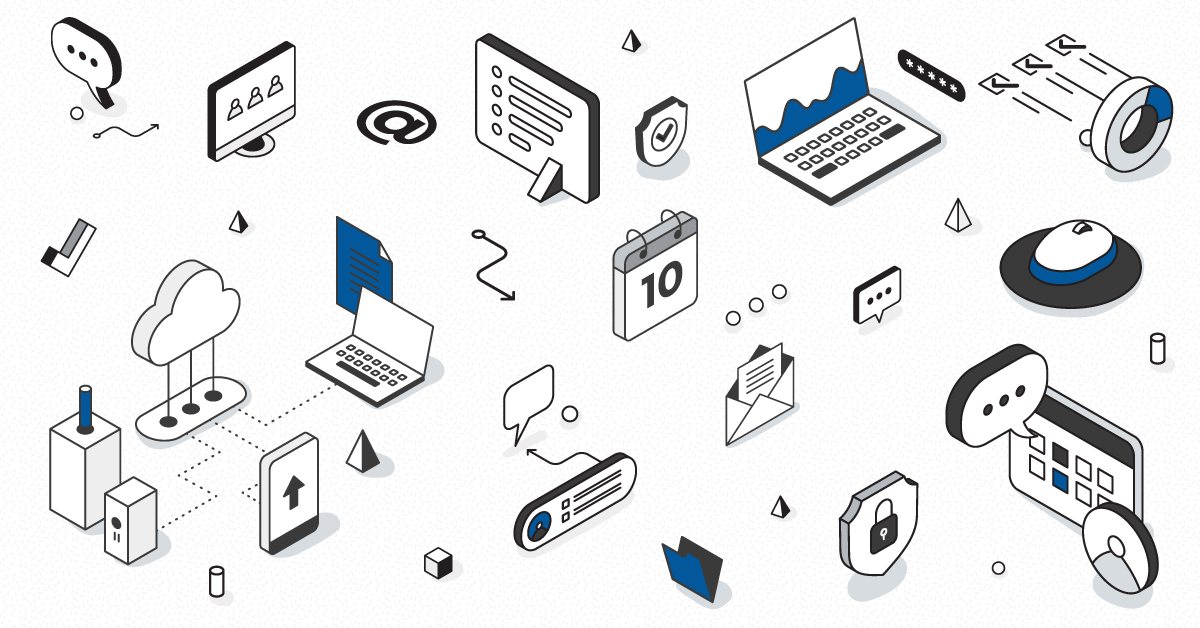 Whether you're moving over to the Office 365 environment for the first time, or shifting your entire workforce to remote work because of a global pandemic, growing pains can be costly when a rapid unexpected change impacts the IT tools users rely upon most. As the world shifts to remote work, businesses are increasingly focused on how to keep cloud productivity and collaboration tools like MS Teams and UCaaS working reliably to deliver a predictable user experience.
In Gartner's latest Market Guide on Digital Experience Monitoring (DEM) they report that "by 2023, 60% of digital business initiatives will require I&O [Infrastructure and Operations] to report on user's digital experience, up 15% from today."
The growing importance of the digital user experience brings new challenges for IT departments as they attempt to effectively manage digital applications. The need for remote work has employees moving outside of the traditional infrastructure and using voice, video, collaboration tools and VPN to stay connected. This type of real time traffic is tightly intertwined with underlying network performance.
As applications and services move to the cloud, controlling the performance of these services is challenging, and becomes even more so as employees work from home. It becomes difficult for IT teams to know whether problems are related to the user's device, their network or ISP, or the application itself. Using analytics and monitoring capabilities that give insight into both the user's experience and the performance of the application, you can stay in control of the cloud-based services that your team relies upon most to be productive while working from home, such as Microsoft Office 365.
As Gartner points out, "As businesses adopt commercial cloud stacks to run applications, I&O leaders are becoming blindsided because of the lack of control and visibility this creates. This is especially the case with SaaS applications, where monitoring teams have no visibility into the infrastructure layer and cannot instrument the application."
Digital Experience Monitoring (DEM) is an approach that focuses on creating a complete picture of the end-user's experience. DEM tools monitor and analyze the end user experience and performance of IT resources over all applications and services that an end-user interacts with. End user experience is typically evaluated using synthetic transactions, which monitor how real-time traffic reacts in a real-world scenario, so you can make any adjustments necessary to enhance quality of service. DEM solutions rely on multiple datasets to provide a clear picture of user experience: data from multiple users and applications can help correlate problems, and data on application and network performance can be coupled with synthetic transactions to give IT professionals more insight into root causes
Martello's portfolio of DEM solutions provide visibility into application performance and the user experience. Martello Vantage DX Analytics is IT operations analytics software that consolidates data from multiple sources (monitoring, IT service management and business applications) into a single pane of glass, making it easier to identify issues and pinpoint the root-cause before it causes a negative end user experience.
Our UC performance analytics software performs scheduled synthetic transactions to monitor how unified communications traffic reacts in a real-world scenario, so you can make any adjustments necessary to enhance quality of service.
Martello recently announced the acquisition of GSX Solutions, a Gartner-recognized provider of end-user experience monitoring for Microsoft Office 365. The GSX solution performs synthetic transactions on Microsoft Exchange, SharePoint, OneDrive, Teams and Skype actions using Microsoft rich clients while also testing the network conditions. This Office 365 user experience monitoring tool continuously tests the user experience, from where your users are located. For more on how GSX manages the Office 365 user experience for remote workers, read the Whitepaper: 4 Ways to Optimize MS Teams Performance for the Remote Workforce.
Martello's approach to DEM gives complete visibility across the entire network, finding and resolving issues to offer the best user experience possible.
Remote work is here to stay, and cloud productivity tools like video conferencing have never been more critical. By providing your IT team with the right tools, remote workers will have uninterrupted, high quality collaboration and remain productive.