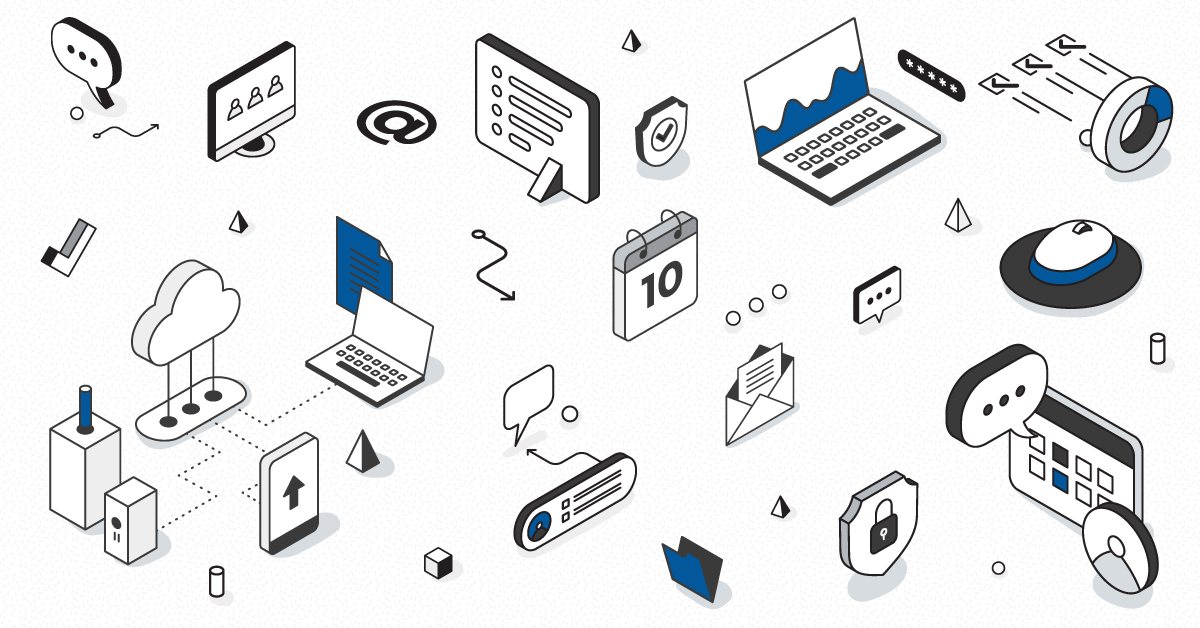 The growing importance of IT across all industries has led to an overburdening of IT staff across enterprises and businesses. Overwhelmed with customer requests, while dealing with internal changes and infrastructure issues, is leading to an IT staff that is spread thin. The solution is more companies are turning to Managed Service Providers (MSPs) to release some of the burden and help push their IT environment to the next level.
As a MSP you have a lot on your plate. You are tasked with designing, installing, updating and optimizing your client's IT environment, so they can focus on their business. This is no easy job, especially as technology demands continue to advance. From dealing with a huge number of devices connected to the network, prioritizing bandwidth so the right applications are getting what they need to operate effectively, and ensuring business continuity at all costs.
The value that an MSP brings is becoming clearer every day. Allowing businesses to focus their internal resources on the 'bigger picture', instead of daily operations, allows them to add value and increase the overall company potential. Managed Service Providers also offer a proactive approach to maintenance. So beyond dealing with the daily issues, it's your job to ensure your clients are ready for the next phase of networking as it arrives.
The number of MSPs are growing at an accelerated rate. In 2019, the market was worth 193 billion dollars and is estimated to be worth 296 billion by 2023*. As businesses continue to rely more heavily on technology the MSP market will continue to expand. With a large number of MSPs to choose from it can be difficult to stand out in the crowd.
Choosing the right solutions ensures that your company is an easy choice for customers.
Digital Experience Monitoring and Optimization for Managed Service Providers (MSPs)
Providing optimal service delivery to your customers is the backbone of your business. Offering a positive user experience will not only keep your daily tasks manageable, but ensures repeat business year after year. Building a loyal client base through a positive digital experience will help you stand out among the crowd and reach new clients through positive feedback.
How you offer Digital Experience Monitoring and Optimization can be broken down into 4 categories:
Delivery
Your servers, physical, virtual or Cloud-based are what your clients seamlessly connect to in order to benefit from your services. When your clients can't access your resources, it can trigger major problems.  Providing state-of-the-art delivery will minimize performance issues in the future. 
Monitor
Know what's happening in real-time to address issues when they come up, identify trends and prevent issues before they occur.  Advanced monitoring and troubleshooting will allow you to act quickly and resolve issues. 
Control
Remediate and control the underlying infrastructure to prevent further issues
Understand
Apply context to the data in the Network Operations Centre (NOC) to better manage complex interconnected systems.  Cross-platform visualization and alert streamlining will provide insight to improve overall performance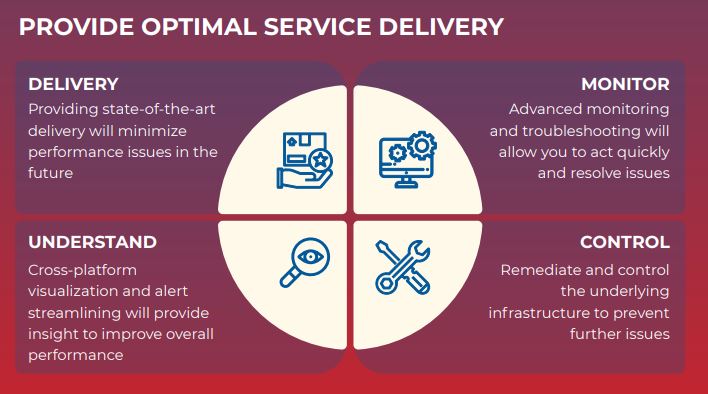 Work with Martello and have access to a complete digital experience platform that will help you Analyze, Monitor and Optimize your client's IT environment. Download our MSP infographic and eBook for more details on how we can help grow your business as an MSP.
Will you be attending the #TechSupershow in Fort Lauderdale, Florida on February 12-14, 2020? Look to 'up your game' as an MSP by visiting us at Booth #1221, as a sponsor of the MSP Expo. Set some time aside and book a meeting with our specialists while we are on the ground!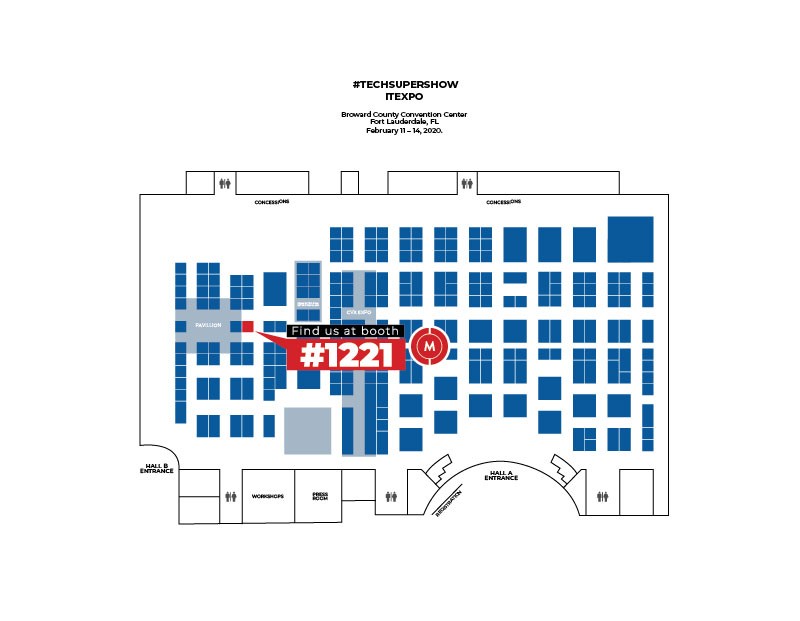 Hope to see you there!
*https://www.statista.com/statistics/590884/worldwide-managed-services-market-size/