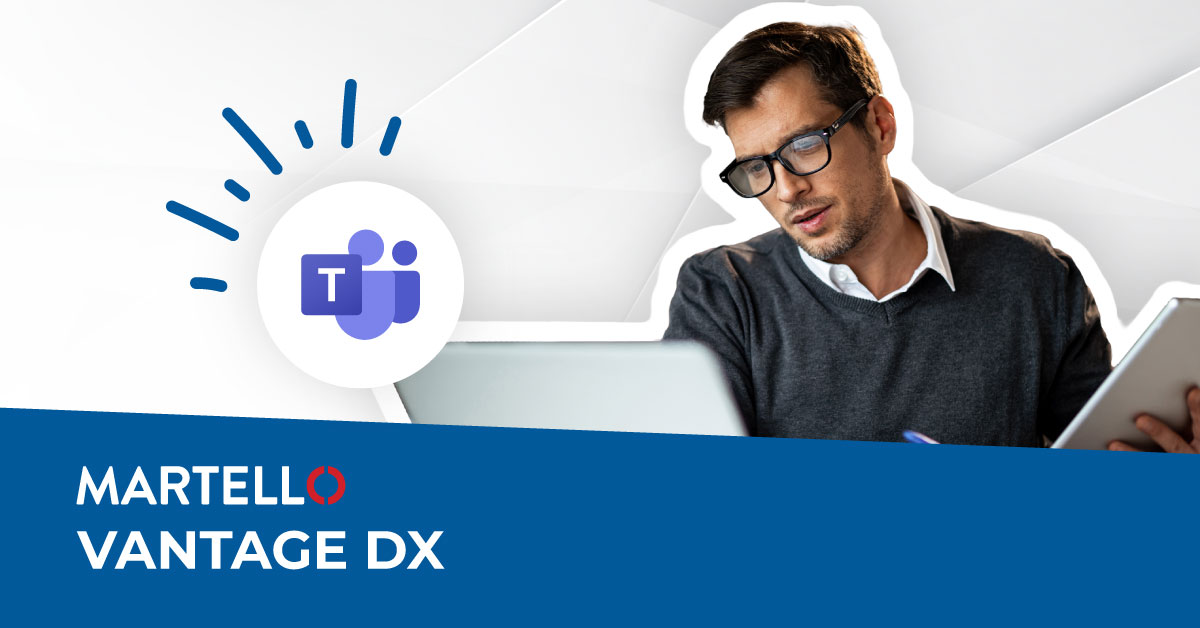 The new release of Vantage DX takes discoverability of Microsoft Teams call quality to the next level, with at a glance insight into the end-to-end environment supporting Microsoft Teams calls, including the network and session border controller(SBC). Check out the Top 10 Questions to Ask about the Microsoft Teams User Experience and read on to understand how Vantage DX provides the answers.
Question: How is my network and SBC impacting Microsoft Teams performance?
Vantage DX Answer: Though network monitoring tools are available, they don't measure the impact of network events or telephony equipment such as SBCs on Microsoft Teams specifically. Vantage DX ties together every element of a Microsoft Teams call into a single picture, for end-to-end visibility of the user experience delivered and the issues impacting it.
There are a number of ways in Vantage DX to identify when network issues are impacting Microsoft Teams call quality. The Top Affected Users and Top Affected Locations reports can help you quickly identify whether a problem is impacting many people in the same place, which can be an indicator of a problem in an office location's network or a local ISP. The global heat map similarly provides an at a glance picture of where users are experiencing poor calls, which can point to a network issue or help identify aging networks and/or equipment.
Vantage DX now offers insight into the performance and health status of AudioCodes SBCs, to determine if call quality issues are due to SBC failure or misconfiguration and provide complete visibility into the Microsoft Teams call path. Without the need to access multiple applications, Vantage DX retrieves and stores data from Call Detail Records (CDR) including MOS, jitter, packet loss and delay data. Since MOS is not always provided by the Audiocodes SBC, VDX will perform a calculation to provide it at all times. CDR data is stored for up to 90 days by default, allowing you to trend data and proactively determine if the SBC's performance is degrading. This capability can be used with either Direct Routing or Operator Connect configurations.
Question: Does the Teams user experience degrade as call volume goes up?
Vantage DX Answer: IT teams need to always keep a close eye on capacity and understand the impact of high call volume on performance. However, without the right tools, it can be a challenge to correlate call volume with performance. Fortunately, Vantage DX has done this work for you, consolidating in a single pane of glass  data typically only available by combining several sources.
The Volume of Calls report shows the number of Good, Poor, Failed and Unclassified calls in a specified time period. Integrated with the Microsoft Call Quality Dashboard (CQD), it classifies calls in the same way that the CQD does.
IT teams can easily determine the exact time when failed calls occurred, for how long and whether the issue is global or confined to a specific user. You can "drill down" to see the root causes of failed calls so immediate action can be taken to resolve issues faster for each end user. A spike in failed call volumes can easily be correlated with alerts to complete the "picture" of what is really happening (failing network hardware, network congestion, downed ISP, local outages etc.)
Correlating increasing call volumes with bandwidth needs can help your IT team to justify network improvements. In addition, IT can trend failed call rates over time to predetermine a potential network component failure.
Watch for the next edition of this blog series for more tips on answering the most important Microsoft Teams user experience questions from a single source – Martello Vantage DX. The upcoming software release packs more data and discoverability of Microsoft Teams user experience issues than ever before – get a Release Preview today.