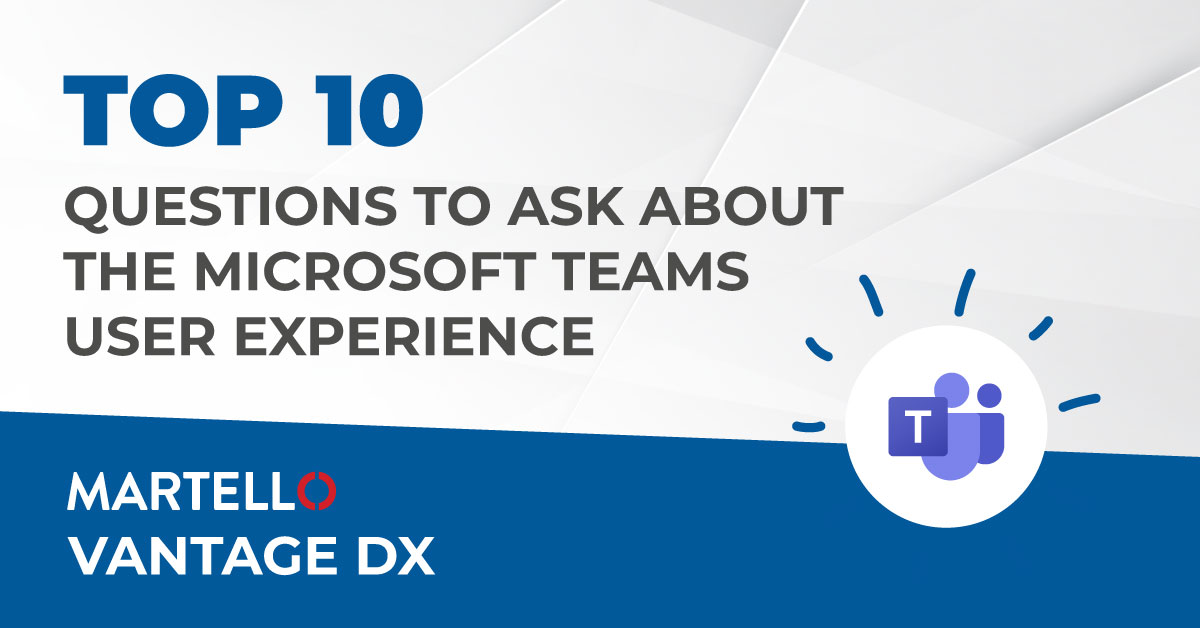 For more than a million organizations around the world, Microsoft Teams is at the core of communications and productivity in today's hybrid workplace. Having made the investment in Teams, organizations have realized a challenge when it comes to Microsoft Teams user experience: visibility into the many factors that can impact Teams performance, from networks and ISPs to misconfigured routers.
If you are responsible for delivering Microsoft Teams to your organization, you are probably looking for more insight into how users are experiencing the service to detect Teams performance issues. This is especially true when it comes to PSTN calls, where there are many factors influencing the quality of a call. Here are the top 10 questions Microsoft Teams administrators should be asking:
How many calls in my organization are of good quality vs. poor quality?
Is there a spike in poor calls in one particular location?
Which users are having the worst user experience?
Which meetings are having the worst user experience?
How is my network and session border controller (SBC) impacting Teams performance?
How does the Teams call user experience vary by call type, ie: PSTN, P2P, conference call?
Is a Teams performance issue widespread or confined to a small number of users?
Does the Teams user experience change as call volume goes up?
Which alerts should I prioritize?
How can I use the information in the Microsoft Call Quality Dashboard (CQD) to understand Teams performance issues quickly?
Watch for the next edition of this blog series to learn more about how to answer these questions from a single source – Martello Vantage DX. The upcoming software release packs more data and discoverability of Microsoft Teams user experience issues than ever before – get a Release Preview today.
Take control of the Microsoft Teams user experience with this eBook and transform Teams Call Quality Dashboard (CQD) data into actual monitoring insights.
Get our ebook today.