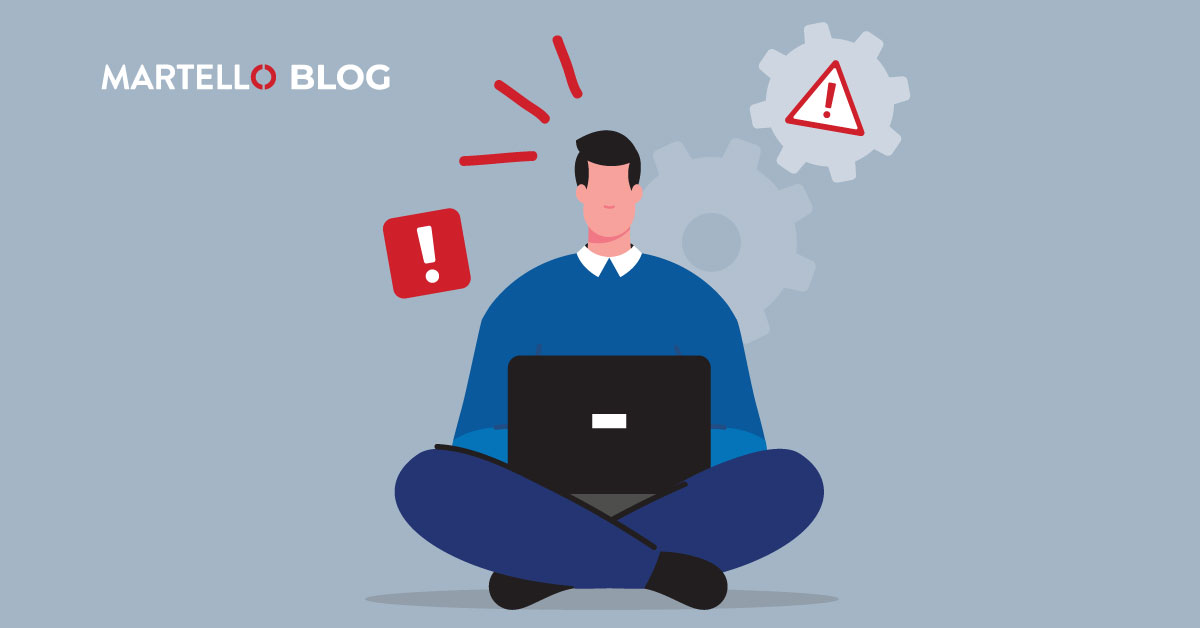 Though rare, Microsoft Teams outages can impact the productivity of your entire organization. For IT teams, staying one step ahead of an outage has never been more critical. From the time an outage begins productivity can plummet and IT starts to scramble in the dark to identify who, where and what is impacted and why.
Below we unpack this week's outage and outline the difference that deep Microsoft Teams monitoring can make.
What Happened
Multiple outages across Microsoft 365 services occurred on July 21st 2022: Microsoft Teams, SharePoint Online, Yammer Enterprise, Power Apps in Microsoft 365 and OneDrive for Business affected many users around the world. VDX monitoring detected Teams connection (Logon ) issues. Martello robots could not login to the Teams client for most of the outage. The first glimpse of an outage was detected by Vantage DX Monitoring around 6:44 AM IST. There were consecutive hours of time that many users could not login at all. Microsoft alerted of the outages at 9:02 AM IST
Time of Alerting in Vantage DX
6:44 AM IST – Teams

Time of Microsoft alert
9:04 AM IST
Microsoft reference number of the incident
MO402741
Users may be unable to access Multiple Microsoft 365 services.
Microsoft Incident Description
User Impact: Users may have been unable to use multiple Microsoft 365 services. More info: Users may have experienced one or more of the following issues. Additional features or functionality may have also been impacted. – Microsoft Teams (Access, chat, meetings, and Microsoft Teams Room device issues joining meetings) – Exchange Online (Delays sending mail) – Microsoft 365 admin center (Inability to access) – Microsoft Word within multiple services (Inability to load) – Microsoft Forms (Inability to use via Teams) – Microsoft Graph API (Any service relying on this API may have been affected) – Office Online (Microsoft Word access issues) – SharePoint Online (Microsoft Word access issues) – Project Online (Inability to access) – PowerPlatform and PowerAutomate (Inability to create an environment with a database) – Autopatches within Microsoft Managed Desktop – Yammer (Impact to Yammer experiments) – Windows 365 (Unable to provision Cloud PCs)
Vantage DX statistics during the same timeframe:
First instance occurred at 6:44 AM IST then a longstanding outage from 6:44 AM to 9:15 AM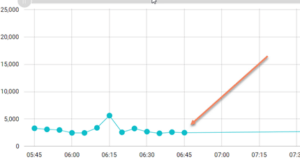 Stay Ahead of Microsoft Service Outages
Martello's Vantage DX monitoring solution for Microsoft Teams helps organizations to qualify any service issues they have in minutes, allowing them to identify where the problem comes from, what is affected and where & who is really experiencing its effects. See the difference monitoring can make.
About Martello:
Martello provides the only end-to-end Microsoft Teams performance monitoring tool that Microsoft recommends to their customers to maximize employee productivity.
Our solution Vantage DX proactively monitors Microsoft 365 and Teams service quality, enabling IT with complete visibility of the user experience to ease troubleshooting of issues before they impact users.
Find out why Martello is Microsoft's go-to-solution for Microsoft Office 365 Monitoring >>
Are you ready for the next outage?
When outages happen you need to quickly qualify the issue to determine the best course of action.
Check out our latest video to get the best practices to minimize disruption and keep productivity flowing.