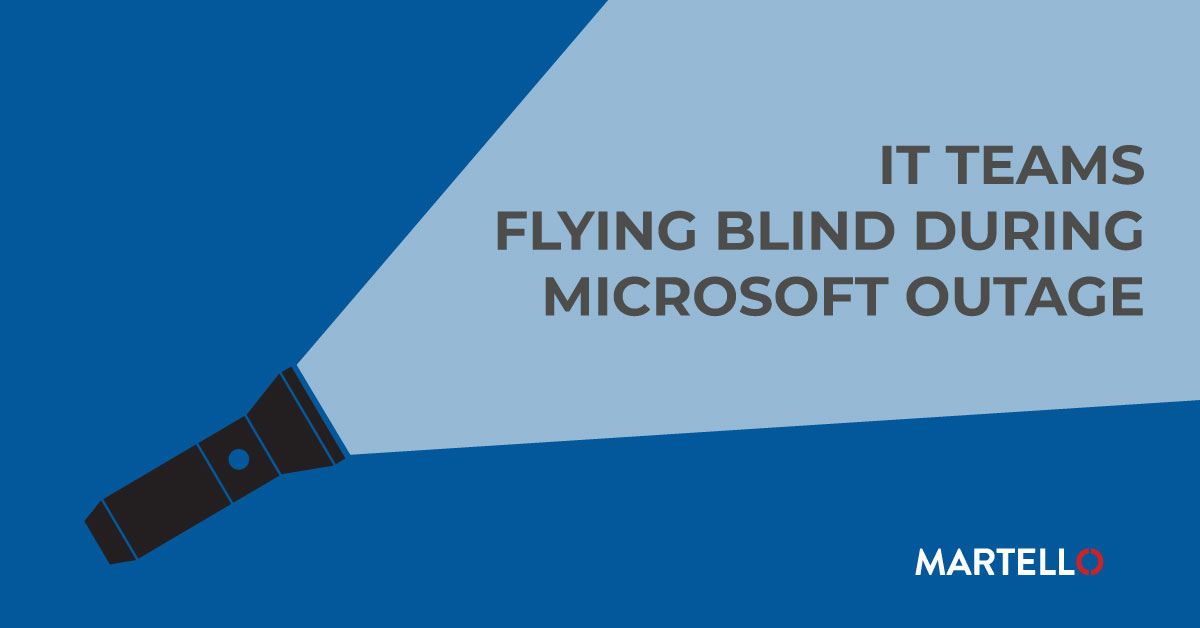 On June 5th, Microsoft experienced an outage for many of their Microsoft 365 services including: Outlook on the web, Teams, OneDrive for Business and SharePoint Online due to a service update.
When Microsoft service availability goes down the scramble is on for IT teams to quickly pinpoint the issue to mitigate productivity roadblocks for their users and this outage was no different.
What Happened During the Microsoft Outage?
Organizations started reporting the first hints of an outage around 10:00 ET on Monday, June 5th – initially with issues around accessing emails which later went on to impact most Microsoft services. With over 18,000 users affected, Microsoft quickly rolled back their update and some stability seemed to appear at that point.


Within hours of this above update indicating they had found a resolution Microsoft tweeted that they were seeing issues appearing again.

Six hours later Microsoft was able to report that the service was stable, but they were continuing to monitor the situation.

24 hours later Microsoft was able to confirm that full service had been restored.

For most IT teams this was a white-knuckle rollercoaster ride leaving them reliant on sporadic Twitter updates from Microsoft while they are trying, where possible, to reduce the impact on their users.
Early Microsoft Outage Alerts – The Vantage DX Difference
With Vantage DX you don't have to navigate a Microsoft outage in the dark. We detected performance issues with Microsoft's online services starting at 10:26am EDT. A full 30 minutes before Microsoft issued their first tweet at 10:57am EDT. Below you can see the alerts as they started coming in via Vantage DX.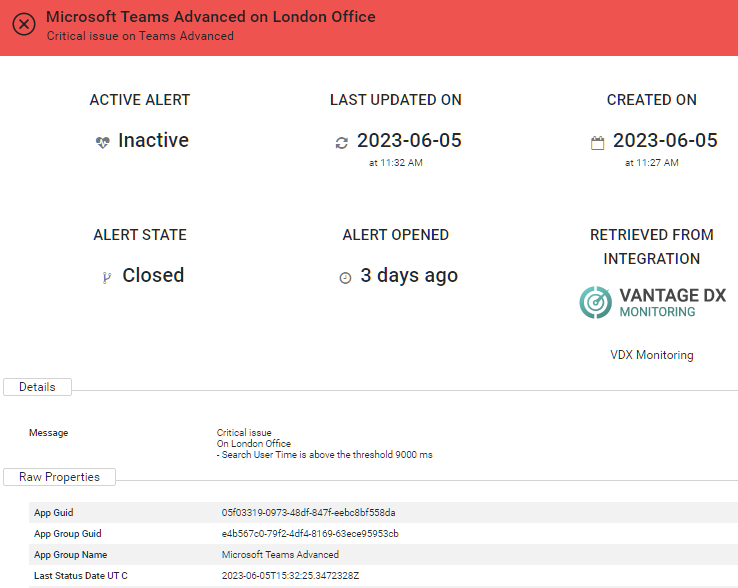 Vantage DX was able to identify not only which services were impacted but also which regions.
This advance noticed allowed IT teams to provide a heads up to users to let them know that Microsoft was experiencing issues including exactly which services were impacted and in which ways – delayed mailbox opening, delays in the ability to create meetings etc…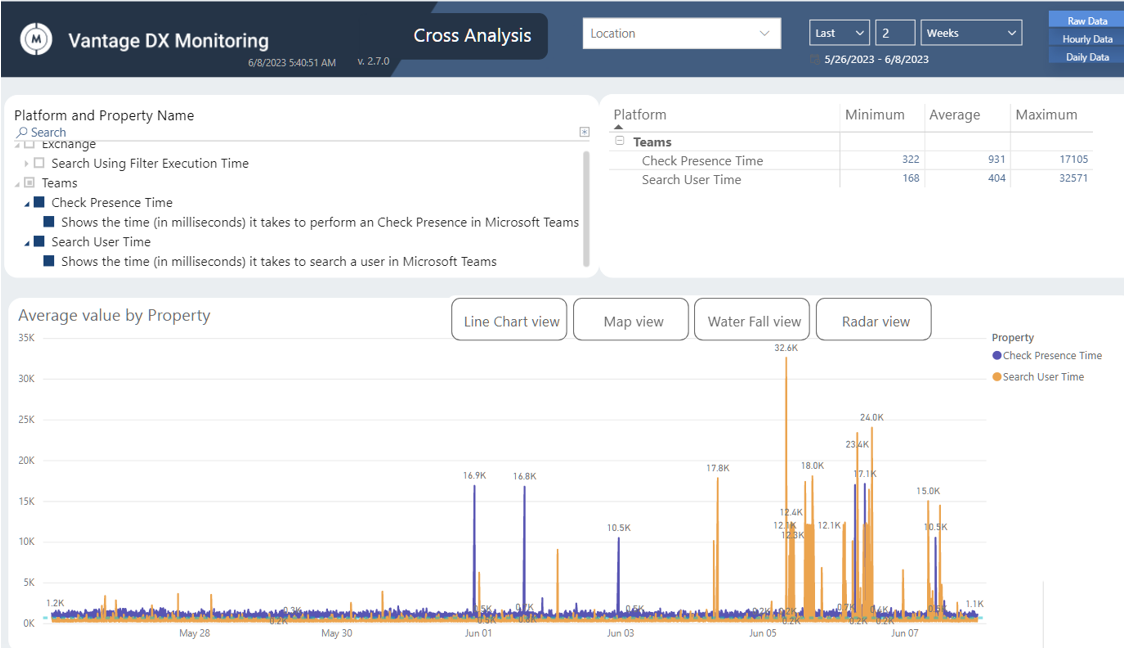 In the image above you see in Vantage DX the impact on the Microsoft Teams service starting on June 5th which sees a dramatic spike in service starting at 10 am and then continuing over June 6th and 7th with sporadic periods of stability.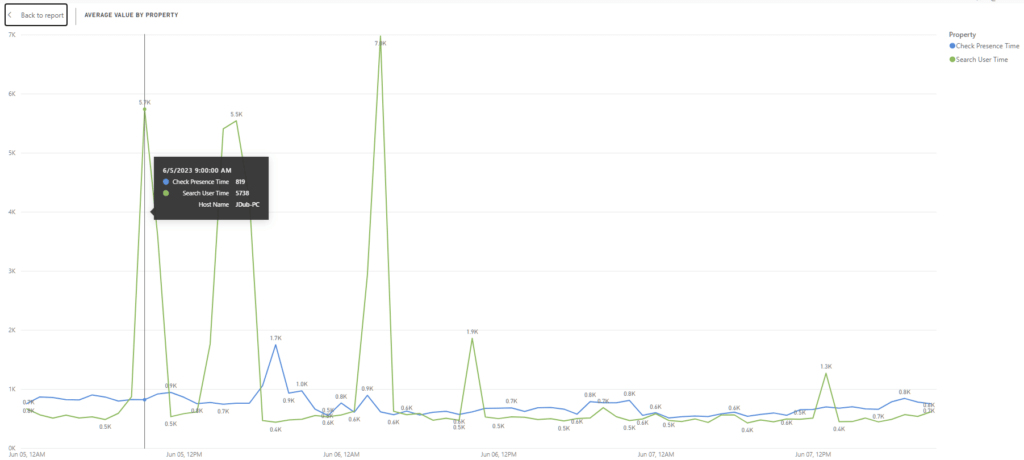 Here you can see the breakdown hour over hour in Vantage DX.
SharePoint Pages and some Office 365 Web Applications were also impacted. Some pages were very long or timing out when loading as can be seen in the image from Vantage DX below.

This outage spanned several days and while there were periods where services were being delivered it was challenging for IT teams without Vantage DX to navigate the Microsoft 365 Status Twitter account to stay on top of what was occurring.
Stay Ahead of Microsoft Outages
Microsoft 365 and Microsoft Teams outages can have various root causes. Detecting them in real time is critical for IT teams to limit the business impact. Only with 24/7 monitoring and reporting that constantly tests the Teams service quality can you stay one step ahead of an outage. Unfortunately, such monitoring features are not provided by Microsoft. Check out our on-demand webinar to get the steps to build a rock-solid outage response plan.
Don't be left firefighting when the next Microsoft outage occurs. Reach out today to build an outage response plan with our experts.
Are you ready for the next outage?
When outages happen you need to quickly qualify the issue to determine the best course of action.
Check out our latest video to get the best practices to minimize disruption and keep productivity flowing.