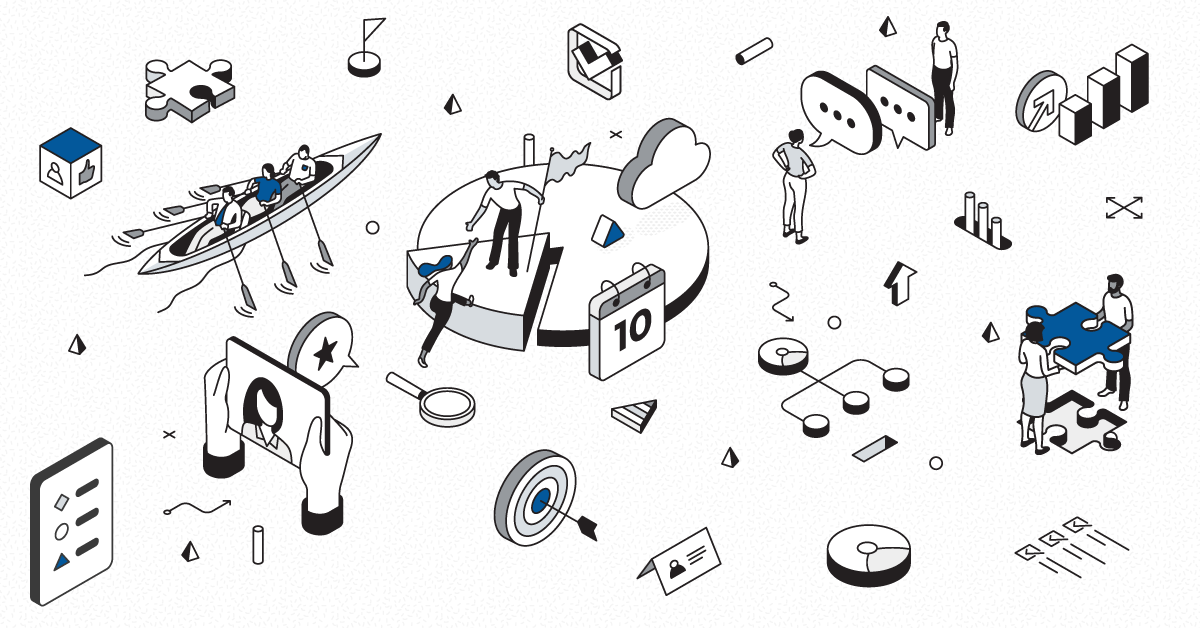 By Tracy King, Director of Marketing
As Martello burst into 2018 with the announcement of our merger with Elfiq Networks in January, the marketing team was already laying the groundwork for the new brand identity we've launched today. The project was more ambitious than it looks: to develop a brand identity that would tell Martello's story in the context of some very aggressive plans for growth. What are those plans? After completing a merger, Martello is pursuing future acquisition targets and a public offering this year. Working with agency Excentric Creative Partners, we're extremely proud of the outcome: a fresh, meaningful logo design, tagline and brand promise that will take us through the next phase of Martello's growth.
While the process of launching a new brand identity is full of decisions, one was simple and created the bedrock that began our project: the company name. For those not already in the know, Martellos are small, round defensive forts built across the British Empire in the 19th century. Many are still standing today (watch for one on your next vacation!) and were designed to provide a vantage point to alert local defence forces to an approaching threat. Our founders chose this name, and it stands the test of time: we're all about giving our customers a strong position from which to detect problems on their network so that the 'defence forces' can be put to work to resolve them.  Read more about our origin story in this blog.
Next came the process of identifying our brand promise and the key messages that would support that promise to our customers. This formed the base from which our agency partner began developing the creative – namely, the new logo. Our tagline 'Powering Network Performance' took shape as we honed in on our brand promise – to deliver confidence in the performance of real-time services on cloud and enterprise networks.
On the logo: never underestimate how symbolic a logo can be when integrating two teams after a merger. Our new logo was embraced wholeheartedly by every corner of the business – from the Kanata, Montreal and Paris offices, the feedback was very positive. The new logo takes the best and strongest elements of our two heritage brands and creates something new that is crisp and modern. The red colour that has long been associated with Martello is still there, as is the circular 'o' reminiscent of a Martello tower. However, the red 'o' has been stylized to reflect the key element in Elfiq Networks' heritage brand identity.
Our small but mighty marketing team is working over the coming months to roll the new brand identity out. Want a sneak peek of what's to come for our new website? Check out poweringnetworkperformance.com, the website we've launched for Enterprise Connect with our new brand identity front and centre.