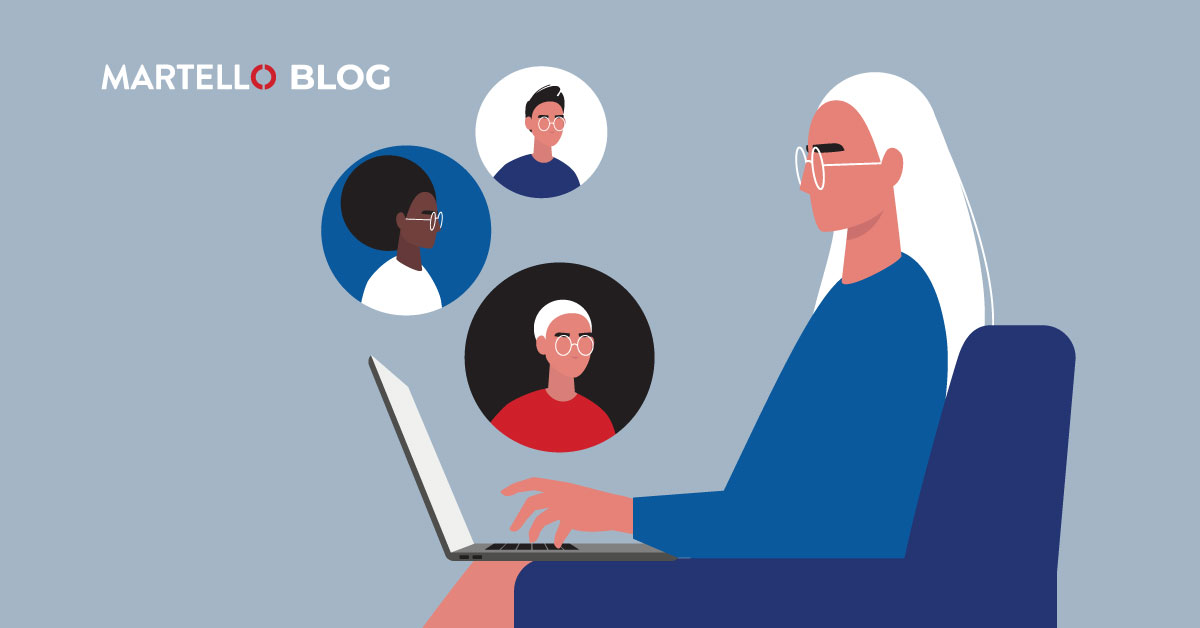 UC Today, the leading online publication for Unified Communications and Collaboration technology, recently did a deep dive on Martello's Microsoft-recommended Vantage DX solution for monitoring Microsoft Teams and found out that delivering exceptional user experiences and avoiding a Microsoft Teams outage can be easy with the right solution in place.
Simple Steps to Avoid Microsoft Teams Outages
UC Today's Tom Wright recently sat down with Martello VP of Product Management, Rob Doucette and discussed how businesses can identify potential hazards on the path to a good Teams user experience, before they hit end users.
With Microsoft Teams being a vital work tool for 270 million monthly active users, it's never been more crucial that the platform stays up and running. While many will blame Microsoft when Teams is not performing optimally, they are rarely the source of the issue but rather the culprit is often the multitude of other technologies needed to provide a good end user experience.
Watch the Video: Microsoft Teams – Avoiding Outages That Could Cripple Your Comms
How to Unlock Teams Call Quality Dashboard Data
Microsoft delivers insights into Teams performance through its Call Quality Dashboard (CQD) but it can be hard for IT teams to turn this data into actionable insights. The Microsoft CQD provides insight into how users are engaging with Teams, but its functionality can be limited when it comes to identifying the underlying causes of issues, and its lack of alerting can make using it a tedious manual process for IT administrators. See how Martello helps businesses address this challenge, in part, by taking raw data made available by Microsoft Teams CQD and transforming it into actionable information.
Why Teams PSTN is Not Going Anywhere, Anytime Soon  
As workforces return to their offices, companies are tasked with integrating their old technology, specifically telephony, with the new, cloud-based collaboration platforms they adopted to enable remote work. With Microsoft offering three routes for integrating PSTN calling into Teams, dive into this article that unpacks why Teams PSTN is  so critical yet challenging to deliver.
Read the Article: PSTN in Teams: Why it's so Difficult to Maintain Quality 
Tackling Microsoft Teams One Location at a Time 
With most employees living their work lives in Microsoft Teams, how can businesses be sure that Teams is running smoothly? Check out this recent article on UC Today featuring Martello's VP of Product Management Rob Doucette.
Locating the source of the issue is particularly tricky in a hybrid environment. The problem could be related to an office internet connection, a user's home internet, a hosted or on-prem SBC, a SIP trunk provider or a carrier's Operator Connect set-up.  The most significant barrier to solving the problem is visibility, and Martello aims to help companies address these problems by providing them visibility of all the technology connecting calls through its Vantage DX platform.  Though voice adds complexity to Microsoft Teams,  Martello shows you how to tackle Microsoft Teams performance – one location at a time and get to the root of any issues quickly.
Read the Article: Tackling Microsoft Teams One Location at a Time 
Want to get more from your Teams setup and avoid Microsoft Teams outages?
Check out our latest eBook focused on Microsoft Teams Call Quality.