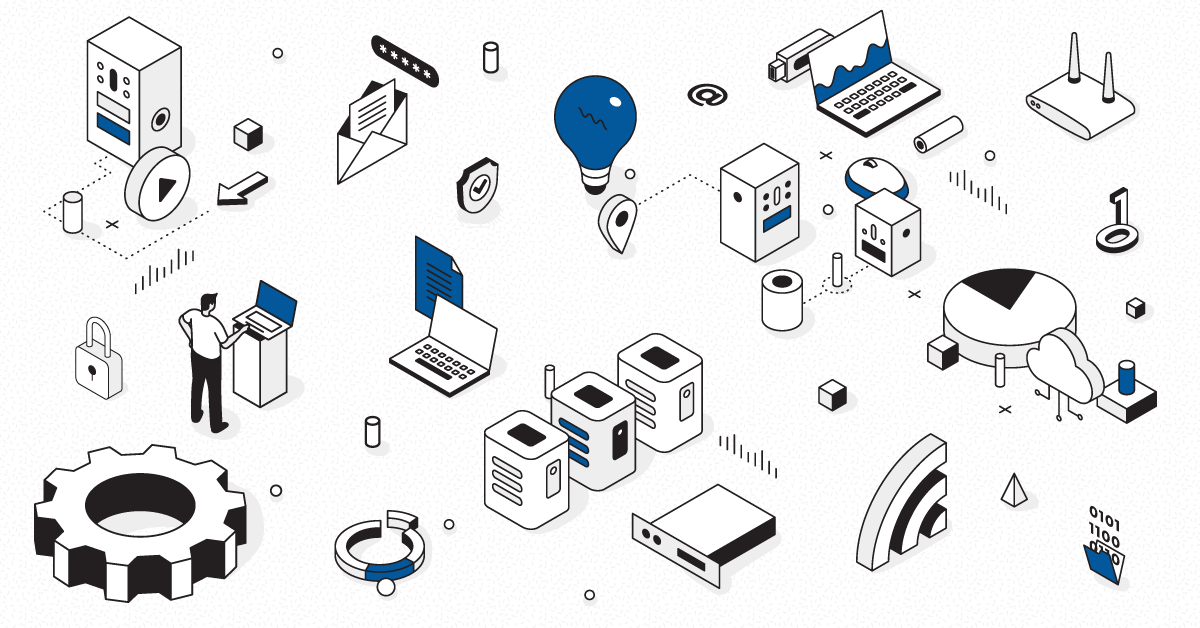 Leiden University Medical Center (LUMC), located in Leiden, Netherlands, is the university hospital affiliated with Leiden University and has been a long-time customer with Martello for over 10 years. The Medical Center's unique research practice includes fundamental medical research and applied clinical research, places LUMC among the top institutions of its kind in the world. LUMC turned to Martello originally to create a solution using our Live Maps for SCOM visualization software that integrate several IT monitoring and management tools into a single dashboard.  
Fast-forward to January of 2020 and LUMC was paying close attention to developments taking place in Wuhan as the impact of what we now know was COVID-19 started to fill up hospitals across China. Willem Bouwman, the IT Specialist heading up the Information Technology and Digital Innovation department at LUMC began to take immediate action within the IT department to brace for the expected impact of COVID-19.  
While the hospitals response teams were taking swift and definitive action to ramp up hospital beds, personal protective equipment supplies and emergency protocols within the emergency rooms at LUMC. Behind the scenes another type of preparedness was taking place to ensure that the network infrastructure required to effectively run the hospital at maximum capacity was scaled up and reliable enough to be ready for an influx of patients.  
Having already established an innovative and proactive approach to managing its IT infrastructure, LUMC had the foundation it needed to scale up quickly and prepare for a dramatic shift to supporting remote workers while shifting internal resources to an over-run emergence department.  A mix of on premise and hybrid cloud environment laid the foundation for quick transformation at LUMC.  
Tactical IT Response – When Hours Count  
As COVID-19 moved into Europe, Willem's team prepared for the worst inside the hospital while suddenly dealing with supporting a remote work team. With everyone associated with the hospital encouraged to work from home as much as possible the supply of VPN connections were in short supply at first with VPN users exploding. Prior to the shift to remote work there were only 300-500 now it's close to 1000 VPN connections required on a daily basis.  
Visibility quickly became an issue as well, in the LUMC IT offices there are 5 dashboards monitoring constantly for issues that might appear. With his team now dotted across the city in home offices that critical dashboard view was not being seen. The team quickly pivoted to their SCOM dashboards using Martello in their home offices.   
Willem's team extended their IT service desk hours and included coverage on the weekend to address remote user issues. Maintenance windows became an issue as well as being 'offline' during this time was not an option so the team looked at overall usage and tried to best schedule maintenance when usage was low.   
Within the hospital, there was a dramatic shift with an influx of patients crowding the ICU and an overall decrease of patients in the rest of the hospital due to canceled surgeries and deferred procedures.  The ICU quickly needed to scale from around 50 beds to close to 100 to deal with critical patients. Willem's team needed to quickly boost IT resources to the crammed ICU to increase bandwidth to accommodate the increase in patient monitoring devices that each patient required. These monitoring devices constantly assess a patient's lung function and heart rate among many other aspects, these devices then feed into the on-premise patient information system.   
With Willems team dispersed into home offices they were stripped of the many tools available to them in their headquarters which included five wall mounted monitors that were constantly using to keep tabs on the hospital's IT systems. Team meetings and staying connected became more challenging as they scrambled to troubleshoot IT issues and scale up IT availability to support the influx of LUMCs remote workers. Willem's team quickly turned to the Live Maps Unity Portal to monitor their Live Maps views in a responsive way on any device. This Portal is Martello's responsive HTML based web console that includes the features of the Live Maps Web Console, Cloud Reporter and LUMC's unique dashboards, all in a responsive HTML based web console. It supports all drill-down functionality you are used to in the Operations Console and old Live Maps Web Console.  
As LUMC settles into a 'new normal', the IT Team is looking at new technologies including video consultation tools for doctors within the hospital, these are currently be evaluated and they are looking at moving forward with these options. To hear more about how LUMC's technology response to COVID-19  and the difference that having full visibility of a mission-critical environment made all the difference during a difficult time allowing them to quickly boost and redistribute resources to where they were need it most.   
In this time when we are adapting to a 'new normal' LUMC continues to leverage Martello's solutions to monitor lifesaving monitoring devices in busy emergency rooms and to ensure reliable application delivery of cloud-based services like Microsoft Office 365 and Azure, to deliver a range of performance data and analytics from a single platform.  
Interested in hearing more? Join us in discussion with Willem Bouwman as he discusses scaling medical and virtual care IT capacity in a time of crisis.   
Scaling Medical and Virtual Care Capacity in a Time of Crisis: A Tactical Response to COVID-19  
Thursday, June 4 @ 9am EDT  
Presenters 
Kevin Lee – Director Business Solutions at Martello Technologies 
Willem Bouwman – SQL Database Administrator & System Center Operations Manager Administrator 
When COVID-19 swept across Europe, front-line workers rushed into action preparing hospital beds and personal protective equipment supplies. Behind the scenes, IT teams quickly had to put measures into place to enable the dramatic shift to remote work.    
In adapting to a "new normal" Leiden University Medical Center (LUMC) continues to leverage Martello's iQ IT visualization software to monitor life-saving monitoring devices in busy emergency rooms. This ensures reliable application delivery of cloud-based services like Microsoft Office 365 and Azure, to deliver a range of performance data and analytics from a single dashboard. Supporting a remote work team within a hospital can prove to be a challenge. Learn how having the ability for full visibility allows this mission-critical environment to boost and redistribute resources to where they were need it most.