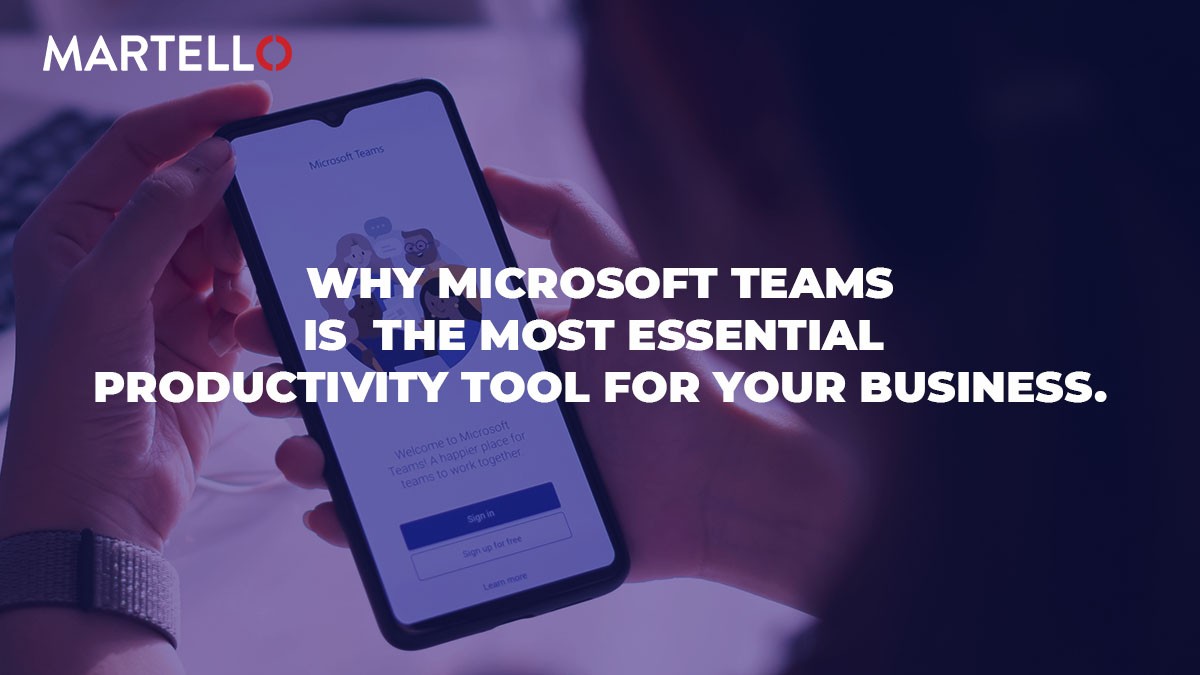 In 2020 'pivot' has become the trendy word of the business class, referring mainly to a company's willingness to adopt technology to maintain internal team communication and productivity. Apart from front-line workers across disciplines who have courageously put others before themselves to provide healthcare and daily necessities, shelter in place, and work from home orders forced businesses to reassess their needs…and quickly. Communication software with videoconferencing functionality such as Microsoft Teams was already commonly used by enterprises has proven itself invaluable during the past few months, and the numbers show it. In April of this year, Teams reported having 75 million daily active users, and by the end of October that number grew to the tune of 115+ million.
The pandemic undoubtedly played a large part in the initial spike of Teams adoption seen earlier this year, but the continued growth signals something significant – more businesses are taking a proactive approach to productivity and mitigating risk by managing challenges that are out of their hands as best as possible.  IT teams are realizing that they need to stay two steps ahead to preserve the service level of communication tools like Microsoft Teams.
How is your team staying connected?
Microsoft Teams is far from the only enterprise-level communication software available and competitors within the industry have all seen a pandemic related spike in growth. What makes Microsoft Teams stand out from the pack – and ensures it will be a critical part of business productivity post-pandemic – is that it represents only one component of a greater suite of tools from Microsoft 365. As Teams usage continues to grow the Azure technologies that underpin Microsoft 365 and facilitate a more secure and optimized infrastructure grow in tandem.
The best way for a business to stay connected is to first assess their needs; is a suite of tools designed to cover a broad range of collaboration and optimize productivity the answer, or will an independent a la carte option suffice? Just remember, there is no (i)ndependent in Team(s).
How can Martello help?
Predicting the continued growth and trajectory of Microsoft Teams adoption is difficult but taking a proactive approach to ensure its functionality is optimized is made easy with Martello Vantage DX. Recently launched Gizmo 2.0 will collect data from Teams video calls, measuring and monitoring metrics that matter most to video performance such as FPS, bitrate, and pixilation. Gizmo 2.0 also includes critical features such as role-based access control and web-based application performance analytics, all designed with an enhanced user-experience in mind.
Learn more about our Microsoft Teams Performance Monitoring tools and how developing a proactive strategy with a Martello solution can help your business effectively measure, improve and maintain productivity.