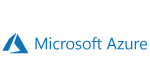 CSP Microsoft Azure Multi-Subscriptions Service Management
Central IT provides Azure subscriptions (500+) as a service to multiple Business lines and subsidiaries. For internal compliance purposes the IT team needs to define and report on Azure PaaS and end-to-end SLA.
Martello Vantage DX was deployed to provide an overview of the entire Azure environment and define, enforce and report on internal Service Level Agreements.
The Results
Clear SLA dashboards are shared with stakeholders and internal compliance goals are met.
Finger pointing between departments is reduced, for a decrease in mean time to repair and increase in user satisfaction.