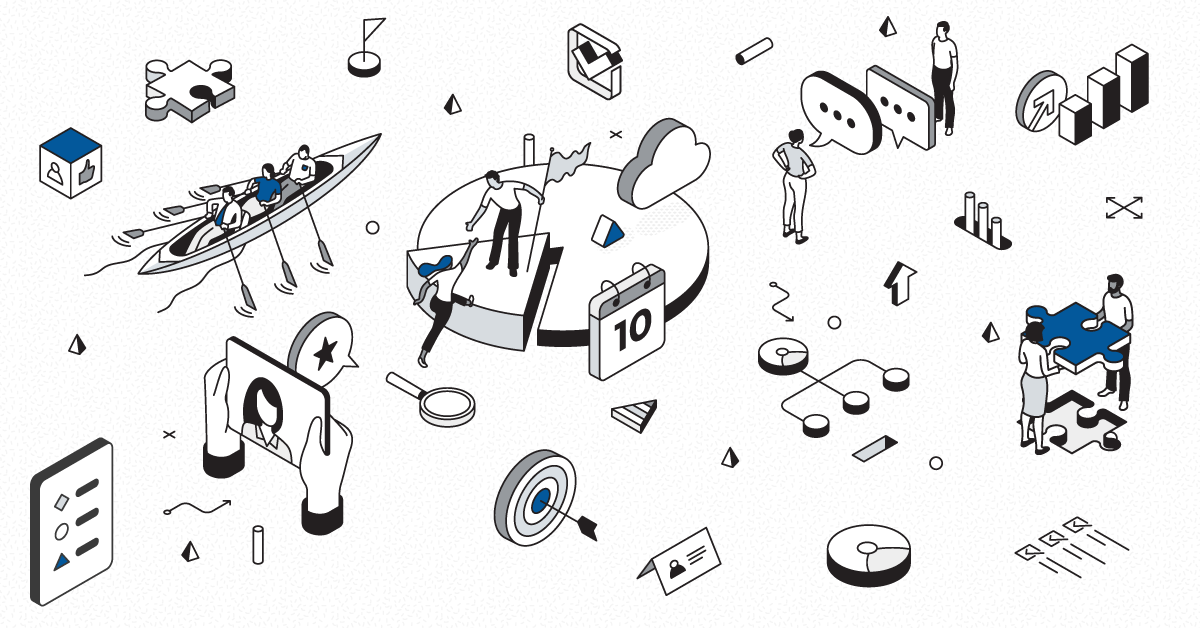 The sun came out during an unseasonably cold spring, just in time for Martello staff to jump on board to raise money for this year's Heart and Stroke "Big Bike" event.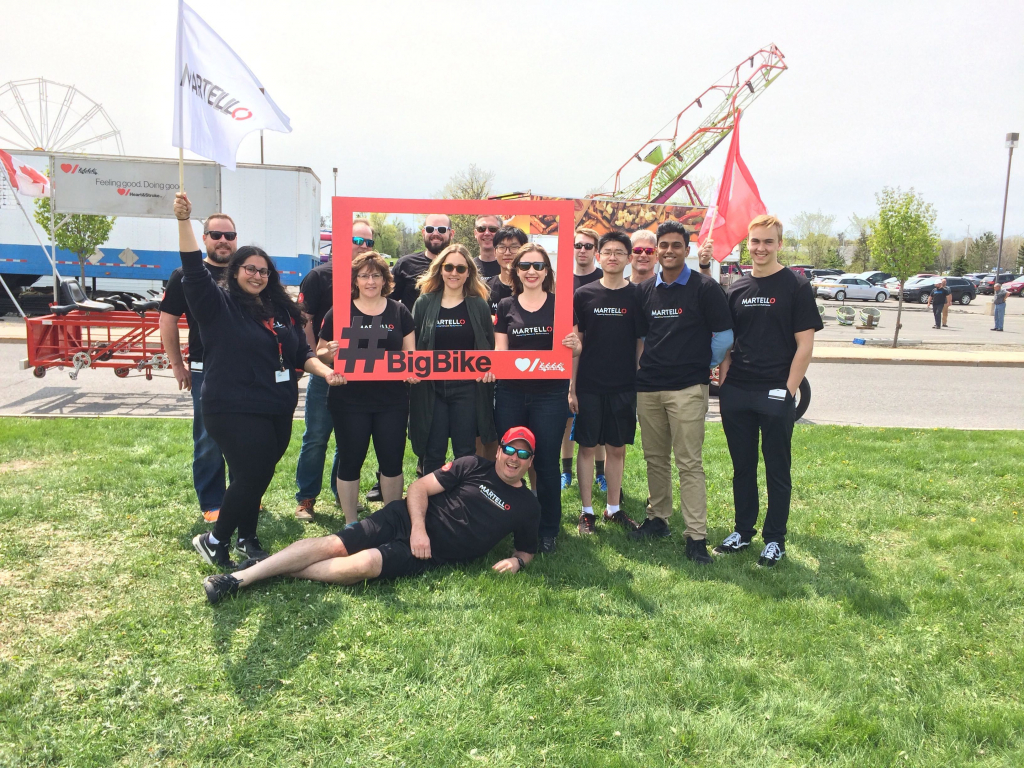 Donning their Martello t-shirts, running shoes and water bottles, Team Martello climbed onto the 30-person "Big Bike" and went for a ride around the Kanata North Business Park, promoting the Heart and Stroke fundraiser and the life-saving research that is being done.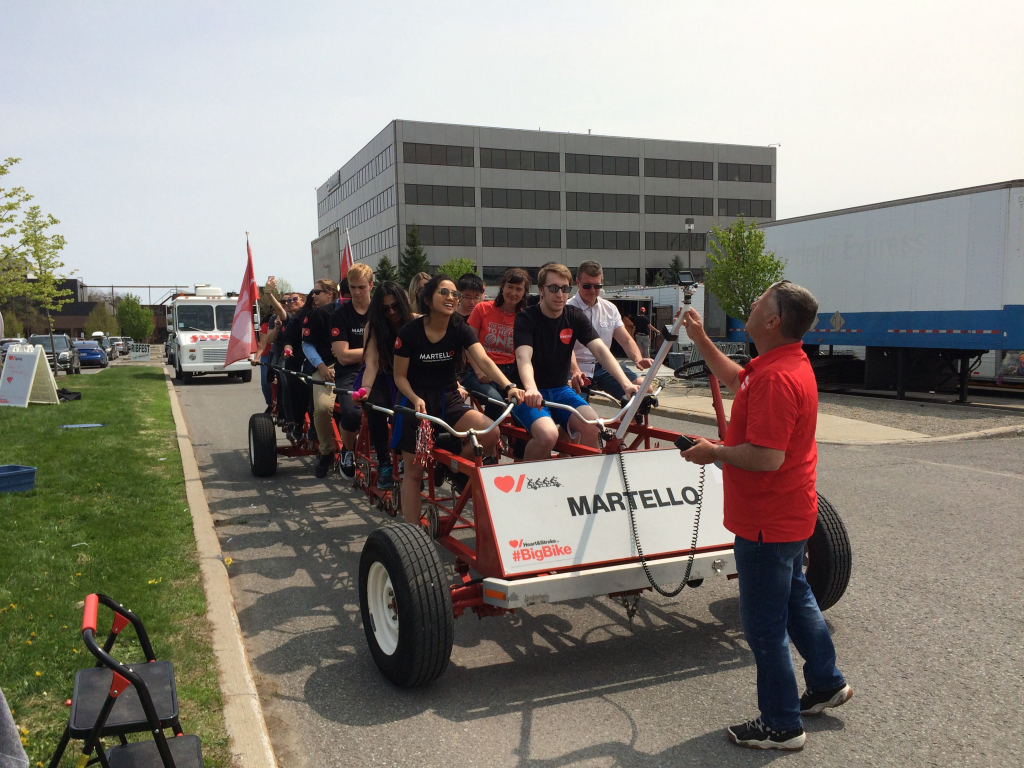 "About 1.6 million Canadians are living with the effects of heart disease and stroke. As a captain, I wanted to put together a team to help raise fund for heart and stroke research and participating in Big Bike is a fun and memorable way to give back to this cause," said Salina Tran, Junior Marketing Specialist for Martello Technologies.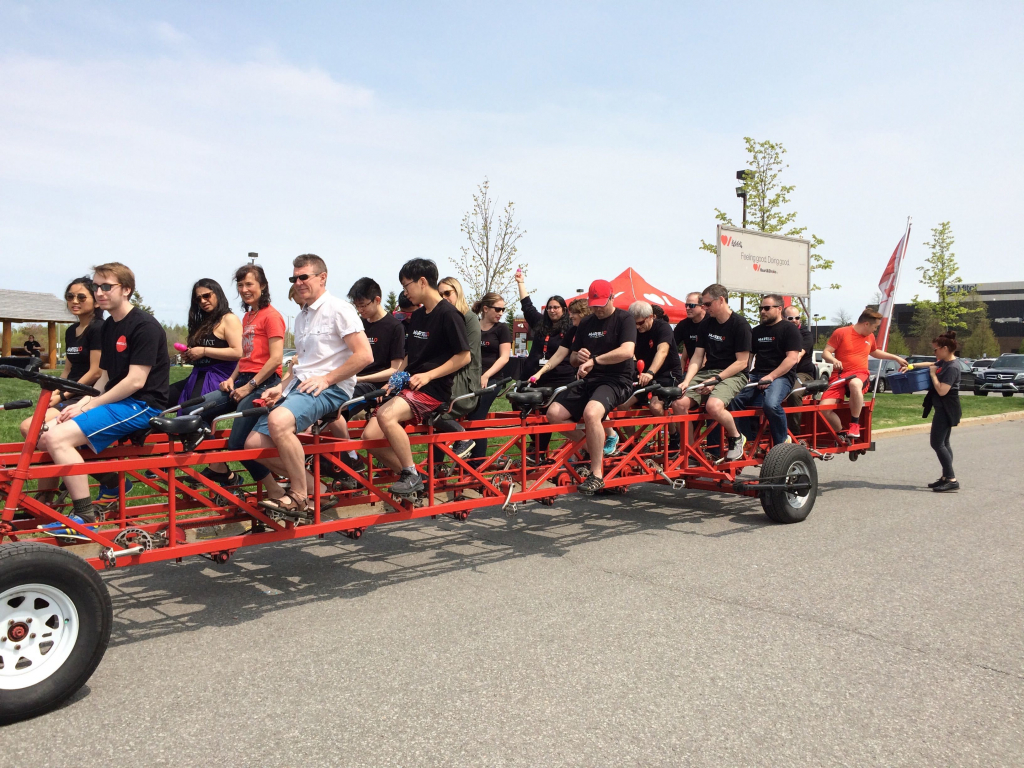 As a team, Martello Technologies pushed the bike around corners, up hills and coasted down hills working as a single unit towards a common goal – to support this great cause!  Together, Team Martello was able to raise $1350 for the Heart and Stroke Foundation.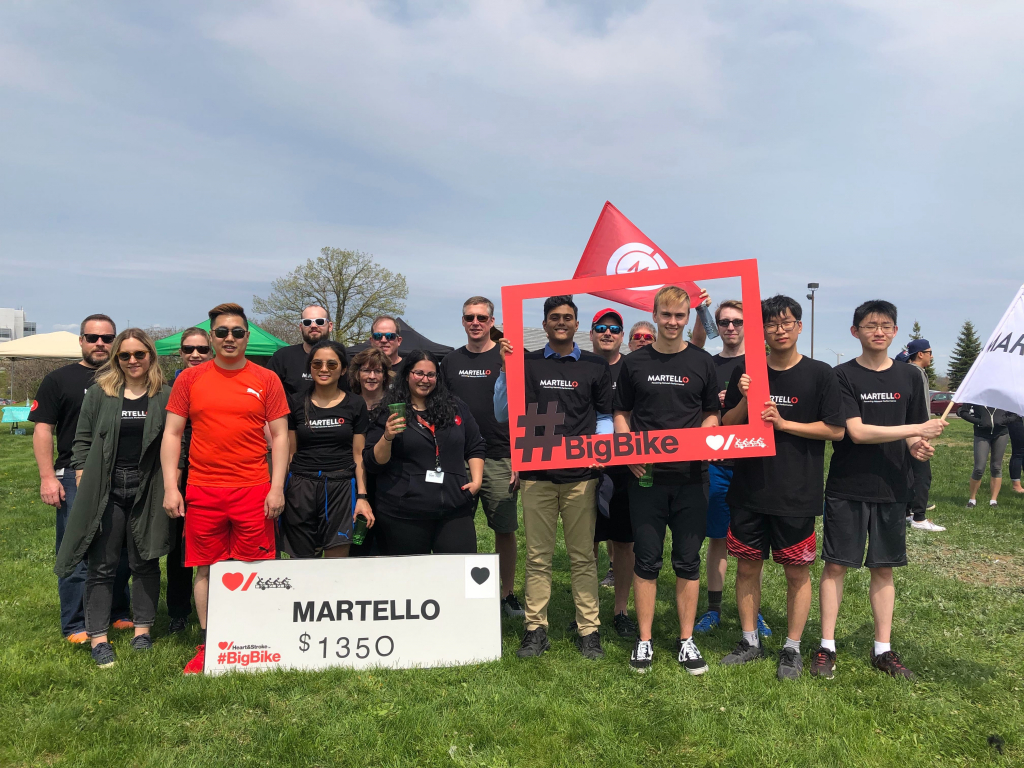 This year, the focus of the Heart and Stroke Foundation research is related to women's heart and brain health.
Heart disease and stroke are the #1 cause of premature death for women in Canada
Heart attack symptoms go unrecognized in 53% of women
2/3 of heart disease and stroke clinical research focuses on men
Since women are under-researched, under-diagnosed, under-treated, and dying unnecessarily this is an important way we can help! As the Heart and Stroke foundation says, it's #TimeToSeeRed.
With the help of Martello staff, we have become part of the push for change, raising the money needed to save lives.
Martello makes it an important part of its culture to identify and support charities that matter to staff by supporting it both financially and through great events like this.
"It's a good way to get everyone away from their desks and participate in the community while raising money for a good cause," Salina said.
Just this month Martello supported Ottawa Dog Rescue with a financial donation to provide aid to abandoned, abused and surrendered dogs in the Ottawa-area. We have also supported local sports teams, health and education initiatives through our Employee Directed Gift Program.
Follow Martello's culture of giving on Twitter by using the hashtag #MartelloGivesBack and stay tuned to our blog for more in this series.