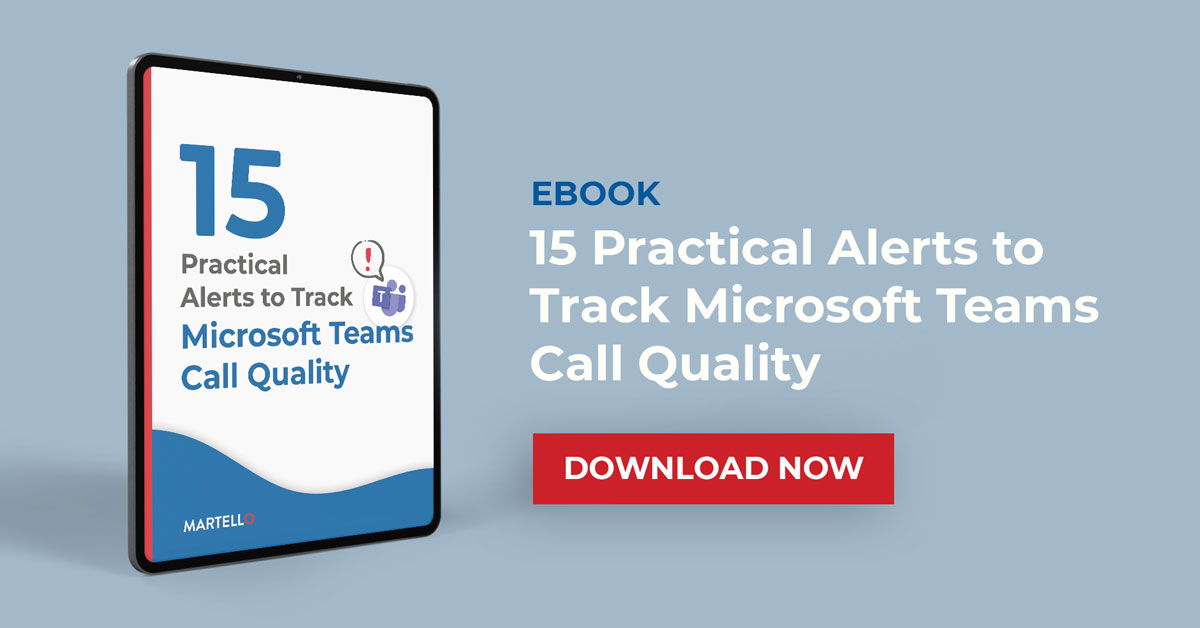 To say that IT professionals have a lot on their plates is an understatement and when managing Microsoft Teams, many feel inundated by Microsoft Teams alerts.
Since Microsoft Teams is the ubiquitous platform for communication and collaboration in modern workplaces, optimal Teams performance is critical.
Microsoft Teams can experience performance issues that can have a significant impact on productivity. Generally, when a user is having a poor experience within Teams, it's rooted in a call quality issue, which makes monitoring the quality of calls necessary. You need to understand not just when an issue has occurred, but – to the extent that is possible – what is the root cause of the issue, and who is responsible.
Let's break down the areas you need to be monitoring and the alerts that may prove valuable by thinking about the connection between the Teams user and Teams itself.
Home – A majority of workers (78%) prefer either a fully-remote or hybrid working style, making their home network (think WiFi, router, bandwidth capacity, network sharing, etc.), the potential use of a personal device, and any calling hardware (e.g., headset) all part of the Teams call equation.
ISP– – The Internet Service Provider used by a home user can have its own issues that impact network connectivity between the user's home network and the organization or (if you are following Microsoft's M365 connectivity recommendations) the Microsoft cloud.
Organization – If you're not following the recommendations, you have your user's Microsoft 365 traffic routing through the corporate network, complete with all of its own routing specifics, network scanners, and anything else that can essentially slow down the traffic directed to Teams.
PSTN – If you are using Operator Connect or Direct Routing, any of the telephony hardware and services being used that connect Teams to your PSTN can play a role in a call quality issue.
Microsoft – And, of course, even Microsoft sometimes has issues with their M365 services that can impact Teams calls.
With so many sources of call quality issues to keep your eye on, you need to quickly get to the root of an issue when Teams performance dips. You need to make sure that you are tracking the key Microsoft Teams alerts to ensure call quality.
Interested in getting the top 15 Microsoft Teams alerts? Download this ebook written by Microsoft MVP Nick Cavalancia to learn:
The strengths and weaknesses of Microsoft's native tools.
The 5 root causes of Teams call quality issues.
The top 15 alerts you need to proactively manage Teams call quality.
Download the Microsoft Teams Alerts eBook Now!