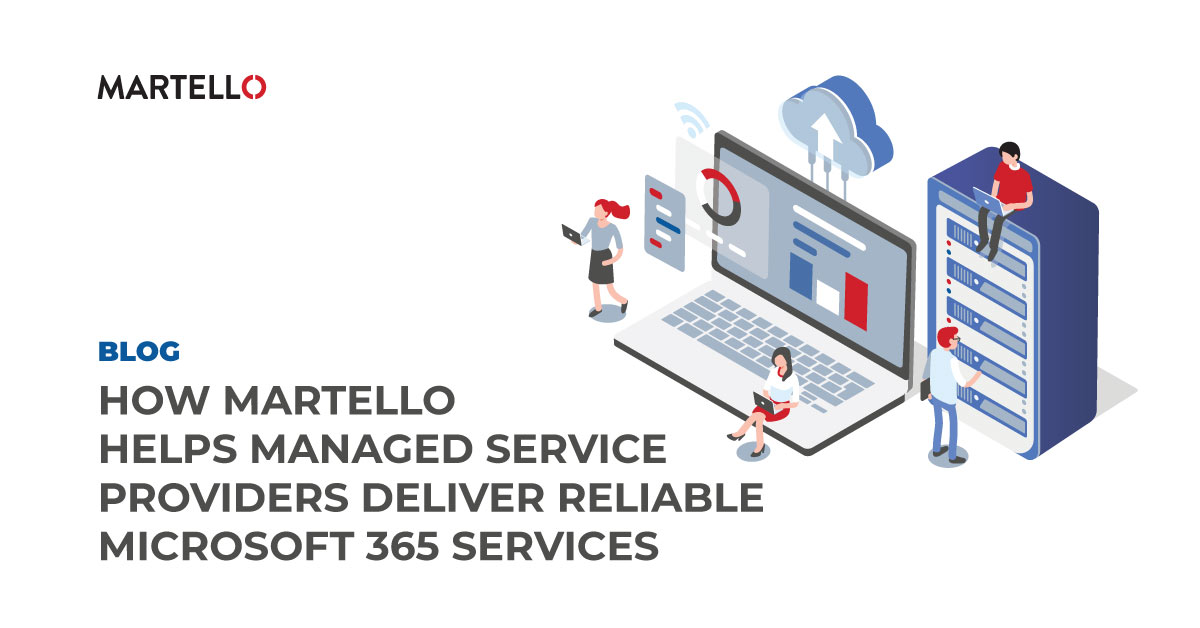 It's no secret that the modern era in which we live and work must fulfill an ever-increasing demand for digital transformation, especially when it comes to business. Microsoft Teams' growth over the past year has been exponential, and while many companies rely on Microsoft 365 for their business continuity, very few of them have the tools to manage and support these services internally.  When most of your business operations are conducted online, the need for daily reliable service and optimal performance is critical. This is where Cloud & Managed Service Providers must adapt.  
Providing break-fix support like any Cloud Service Provider (CSP) on the market is no longer sufficient, especially when performance issues cause business disruption in a similar fashion to unavailability. 
To stand out and provide true business value for their customers, Managed Service Providers and Cloud Service Providers need to be proactive to ensure service quality – not only fix it when it's broken.  
However, it is almost impossible to get full visibility on the level of service delivered to end-users without proper tooling, as it relies on multiple systems including: 
Microsoft datacenter 

 

The route to the cloud the end-users

 

Hybrid authentication

 

Additional servers & services managed by the service provider

 
Information is available from several places but is incomplete and is never correlated to give NOC & ServiceDesk teams the ability to proactively detect arising issues before they impact their customers.  
That's where Martello Technologies comes in. 
With more than 10 years of Microsoft 365 experience in service quality monitoring for Enterprise customers, Martello has developed a set of tools now available for CSPs & MSPs that brings their services into the next tiers of service delivery management.  
Martello's solutions enable Managed Service Providers to:  
Monitor and ensure 24/7 Microsoft 365 end-to-end service delivery

 

Automatically calculate, and manage Service Level Agreements (SLAs)

 

Provide true proactive support

 
This level of service puts CSPs & MSPs at the same level of expertise as Enterprise IT teams, ensuring service quality for their business lines.  
With Martello you can combine the insights from Real User Monitoring, with 24/7 Microsoft 365 synthetic transactions and your existing monitoring data into end-to-end customer services that relate to your ITSM tooling.  
Take control of the new normal by empowering your team to meet and exceed its business expectations. 
Check out our 
partner program
 and see how Martello solutions can help you deliver more value to your customers with Microsoft 365 services.