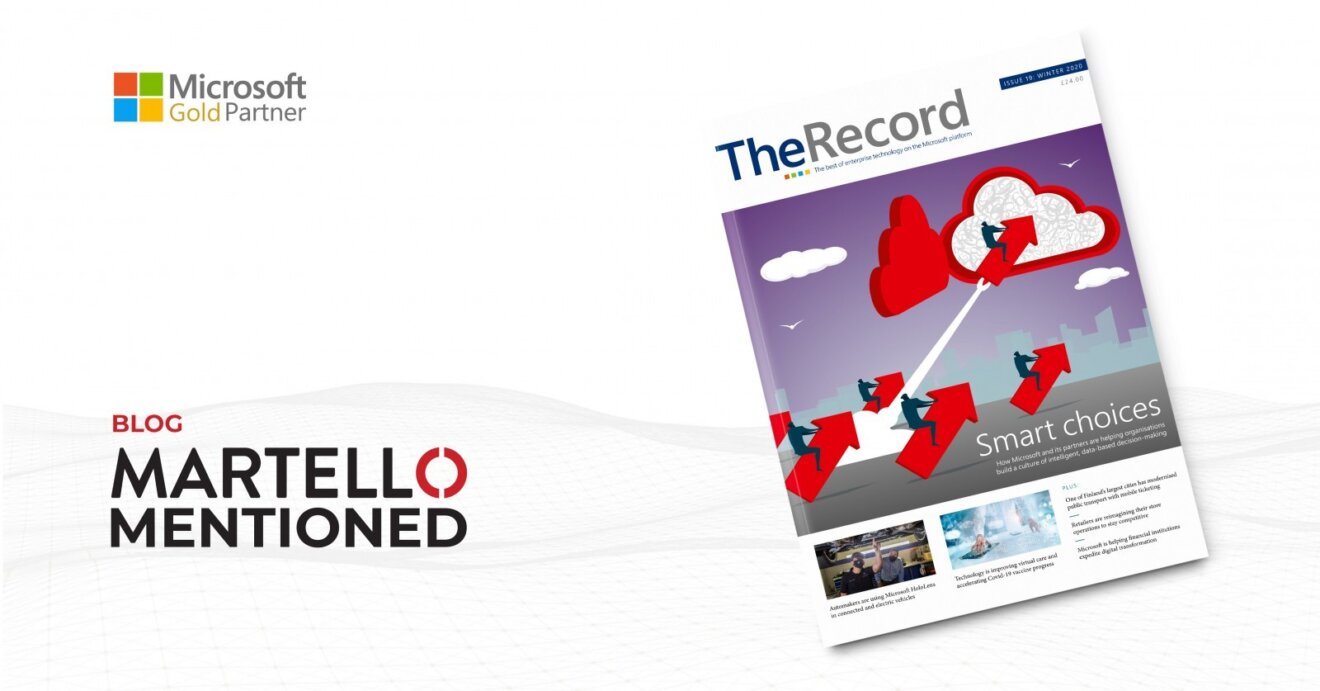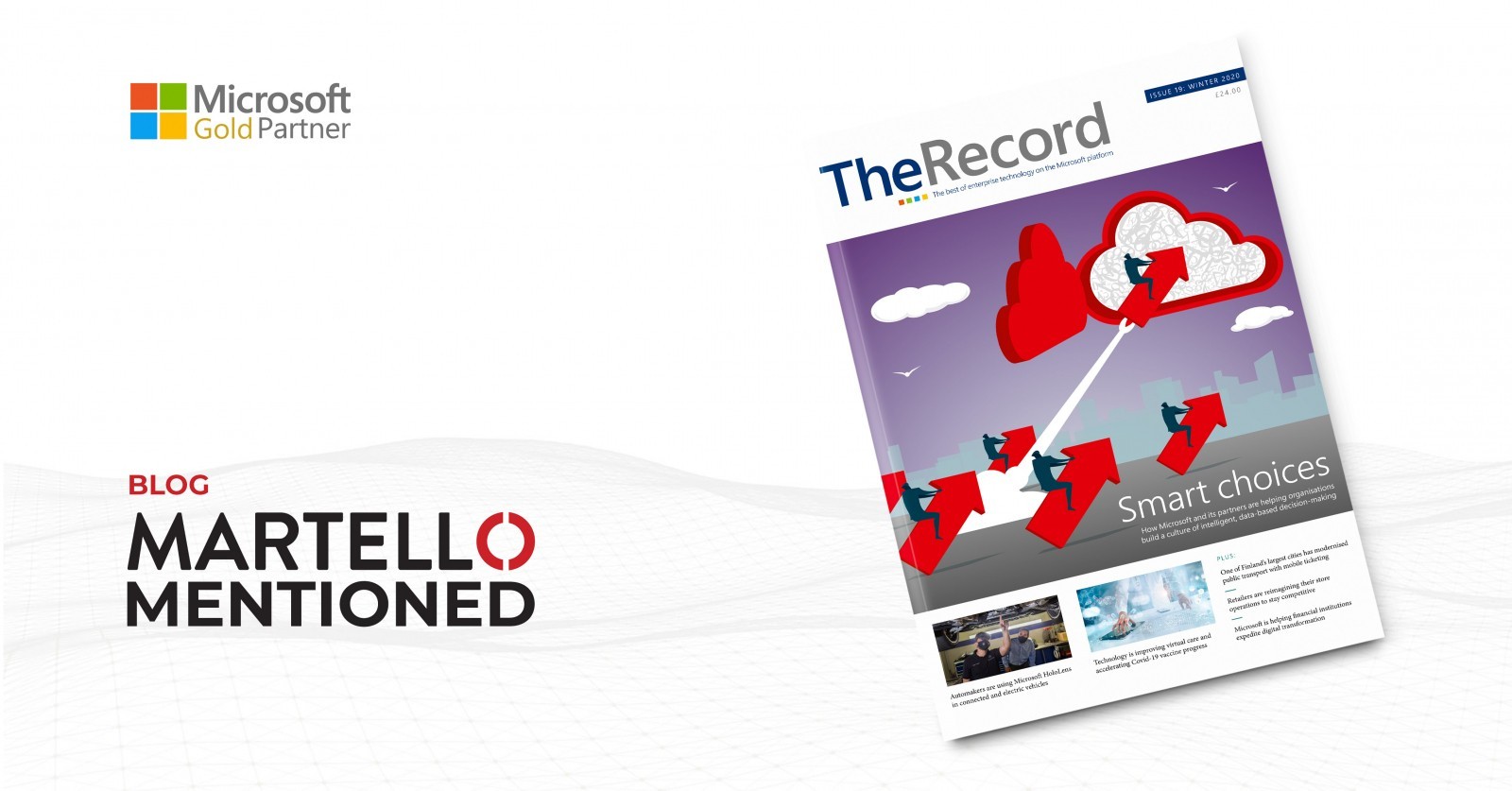 Martello was recently featured in the Winter 2020 issue of The Record. Find below our written contribution with links to the respective published version.
Martello Technologies offers Vantage DX to identify outages and optimize employee productivity. During the global pandemic, services such as Microsoft 365 have been vital for employees to continue working efficiently. "As the usage of the solution increases, so does the possibility of an outage," says Rob Doucette, Vice President of product management at Martello Technologies. "Our Microsoft 365 monitoring solution Vantage DX continually tests the user experience and informs IT when an outage is happening and what's causing it."
Link: https://www.technologyrecord.com/digital/magazine/issue19/24/index.html
More than a million enterprises worldwide are using Microsoft 365 to ensure employee productivity, with more companies steadily adopting the solution to best achieve their business goals. However, increased usage from an influx of new users presents a different set of challenges: maintaining the delivery of an exceptional user experience. The demand for a top-quality solution has never been higher, which conversely has caused an increased occurrence of Microsoft service outages.
Microsoft is always quick to issue timely outage reports and ensure their users stay updated with the status. Most often 90 percent of performance issues enterprises face with Microsoft 365 are caused by their own infrastructure and network.
When an outage occurs, tickets begin to pour into the IT helpdesk from users experiencing issues; this creates a strain on IT teams and leaves users frustrated. The other scenario is that end-users rarely take the time to notify IT after facing challenges. Both situations reaffirm how proactive IT teams can be with early notification of service interruptions and detailed data.
Getting to the granular level of an issue is difficult; IT teams often do not have access to enough data to ensure swift and purposeful responses. By using a monitoring tool that develops synthetic transactions and automates the same activity as a user, IT can determine exactly how users are being impacted and, in some cases, before an outage has affected productivity. These synthetic transactions provide the IT team with increased visibility and the necessary data to assess the impact of an outage in real-time.
Businesses around the globe increasingly rely on Microsoft 365 to ensure employee productivity, and the time has never been more critical for IT teams to have granular monitoring of Microsoft 365. The provides them with clear visibility, proactive alerts, and the data needed to work directly on issues before they become a problem for business lines and IT.
Link: https://www.technologyrecord.com/digital/magazine/issue19/86/index.html
"A successful Microsoft 365 migration relies on several critical components. When a large financial company in Canada was moving from Exchange 2016 to Microsoft 365 Exchange Online, IT management decided that 'service quality delivered' would be the key success measurement indicator. Their objective was to deliver the same end-user experience with Microsoft 365 that was achieved by Exchange on-premises.
Martello's Vantage DX solution for Microsoft 365 was implemented pre-migration at key locations globally, obtaining a baseline of the end-user experience. IT operations staff determined necessary statistics for inclusion in monthly reports and identified potential blind spots between end-users and the Microsoft cloud. After the baseline, the company continued to use Vantage DX to perform end-user and network latency tests. By the end of the project, Martello's monitoring solution facilitated a successful migration that included a service ticket volume reduction and a proactive approach to help minimize end-user impact."
Link: https://www.technologyrecord.com/digital/magazine/issue19/44/index.html
Contact us to learn more about how Martello's monitoring solution for Microsoft 365 can help optimize your business's IT infrastructure and improve overall productivity.