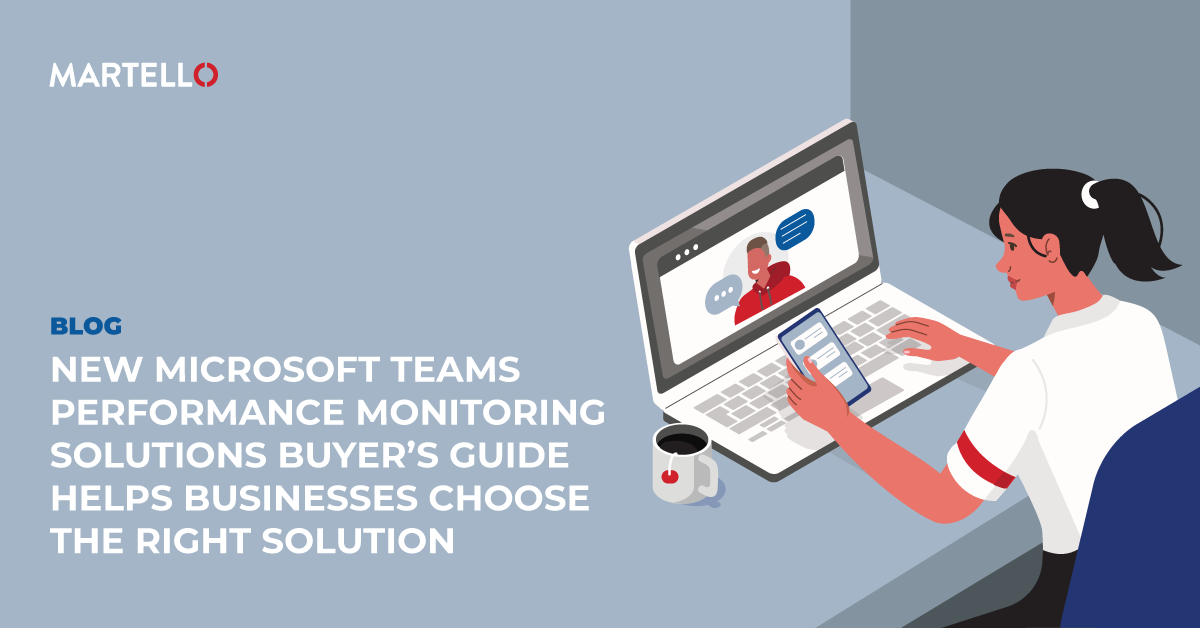 Many organizations have become reliant on Microsoft Teams as the central hub of the digital workplace, allowing teams to work together more efficiently, amalgamating chat, file sharing, email, calendar, meetings, and integrations with countless third-party solutions all in one place. With this reliance comes the need for 24/7 reliability, so that users can stay productive on Microsoft Teams.
The answer lies in a Teams Performance Monitoring solution – one that centralizes all the disparate factors that can come into play when a user calls the helpdesk to say "Teams is extremely slow". This includes everything from the user's device and home network, to a VPN, to the corporate network, its infrastructure and services, and ISPs en route, the Microsoft cloud, and all those services behind the scenes that make up what we refer to as simply "Microsoft Teams".
The question then becomes, how do you select the right solution that meets your specific needs? Microsoft MVP Brien Posey tackles this question in the newly released Microsoft Teams Performance Monitoring Solutions Buyer's Guide.
Posey identifies 5 buying criteria to consider when evaluating a Microsoft Teams Performance Monitoring Solution, highlighting what he considers to be the required and optional features of each:
Voice Quality Monitoring
Businesses that once relied solely on legacy telephony now find themselves leveraging Teams to allow users to have access to a corporate "phone system" regardless of where they are working. This criteria section focuses on what aspects of voice quality can be monitored and acted upon to not just detect issues but be able to work to address them.
Those organizations leveraging Microsoft's support for PSTN voice calls face an added layer of complexity when monitoring call performance. This criteria section is specific to PSTN-related functionality and identifies the most critical features to watch for.
Collaboration Monitoring
Microsoft Teams was designed to be "the" place for groups of users to interact on common projects, providing them with the needed tools to share content, discuss ideas and schedule meetings. To accomplish this level of online collaboration, Microsoft uses nearly all of its key services to, in total, present itself as Teams. This criteria section will outline those monitoring features needed to ensure the organization has a complete picture of the organization's ability to utilize Teams collaboration.
Microsoft Teams performance doesn't exist without connectivity between the end user and the Teams services. To properly isolate the source of a problem – particularly if the problem is related to connectivity – visibility into network performance is a necessary component to monitoring Teams. This criteria section will outline the features needed to provide you with the needed visibility.
Integrations
The real value in a monitoring solution comes from its ability to provide a greater view of more than just the symptom, as well as its ability to help resolve the identified problem. This section covers four key types of integrations a Teams performance monitoring solution should incorporate.
To see which features are considered to be required for each buying criteria, you can download the Microsoft Teams Performance Monitoring Solutions Buyer's Guide by Microsoft MVP Brien Posey. The guide provides easy to use worksheets to score Microsoft Teams Monitoring solutions based on the criteria identified.