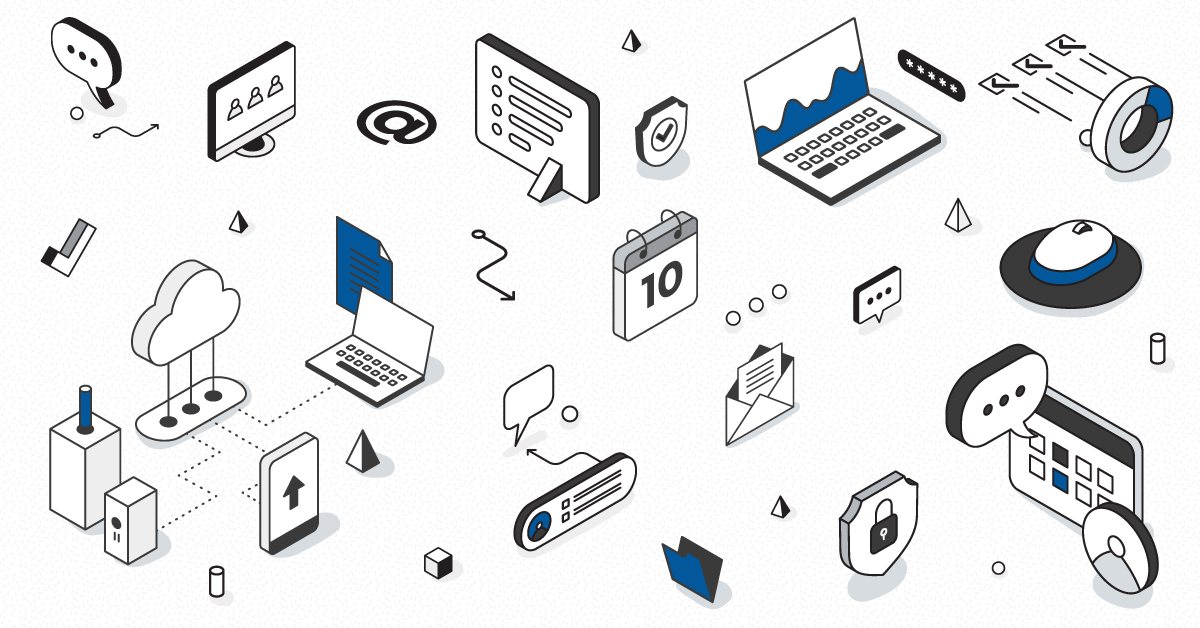 Written by Microsoft MVP, Nick Cavalancia.
Like every server, service, and application your organization leverages, you need to be monitoring it to ensure availability, efficiency, security, and user productivity. Any application born in the cloud is more difficult to monitor, as the cloud always reduces visibility to some degree.
Microsoft 365 is no exception. For most organizations, Microsoft Office 365 Monitoring is likely little more than just knowing whether the related services are up and running. It's a good start, but is far from anything remotely resembling a monitoring strategy that actually provides any insight.
If your monitoring of Microsoft 365's performance is limited to service health, there are three reasons why you're missing the boat.
1. You require more detail than just uptime
Microsoft's Service Level Agreements covers service availability. While the cloud shared service responsibility model that applies to Microsoft 365 and any cloud-based application somewhat dictates that you don't need to concern yourself with anything other than your data, devices, and security, the reality is when one of your locations is having a problem connecting to Microsoft 365, answering them with the age old "it's working fine over here" isn't going to cover it.
I was once told "A report is only as good as the action you can take because of it." It's a great litmus test when it comes to monitoring Microsoft 365 to see if it's running well and keeping your users productive. Microsoft's service health provides little help in determine what your next step should be should there be a user with a legitimate performance issue and Microsoft shows all services are up and running.
You need to know specifics that help you identify the cause of the problem – all to help solve an issue that may impact tens, hundreds, or even thousands more users that are having the same experience.
2. It's not them; it's you
More often than not, the issue isn't Microsoft; it can be a horde of other connectivity-related issues between the user and Microsoft 365 that is the source of the problem. With IT generally desiring to monitor in order to spot Microsoft 365 issues before they impact users, effectively asking Microsoft "is the light still on?" doesn't put the monitoring focus where the problem lies – potentially in your network.
3. You're wasting money on Microsoft 365
No – not by using the service. By using the service inefficiently and having no means by which to identify where those inefficiencies come from. If you can't migrate the organization quickly to Microsoft 365, or if users aren't able to use Microsoft 365 productively, it means elevated costs in getting to and using Microsoft 365. With Microsoft 365 representing a material investment by most organizations using it, the ability to ensure your total cost of Microsoft 365 ownership is as low as possible it depends on more than just "it's up and running!"
Taking your User Performance Monitoring to a Deeper Level
Using any cloud service – including Microsoft 365 – is more about how well your users are using it, than just whether it's available. Organizations desiring to acquire a greater understanding of just how well Microsoft 365 is performing for its users, it needs to look for ways to gain visibility into the user experience; the specifics of how users are able to interact with Microsoft 365 and what is both positively and negatively impacting that ability.
To learn more about what it takes to properly monitor Microsoft 365 and understand the state of your user's experience with it, read the whitepaper 5 Times You Should Be Monitoring the Office 365 User Experience >>