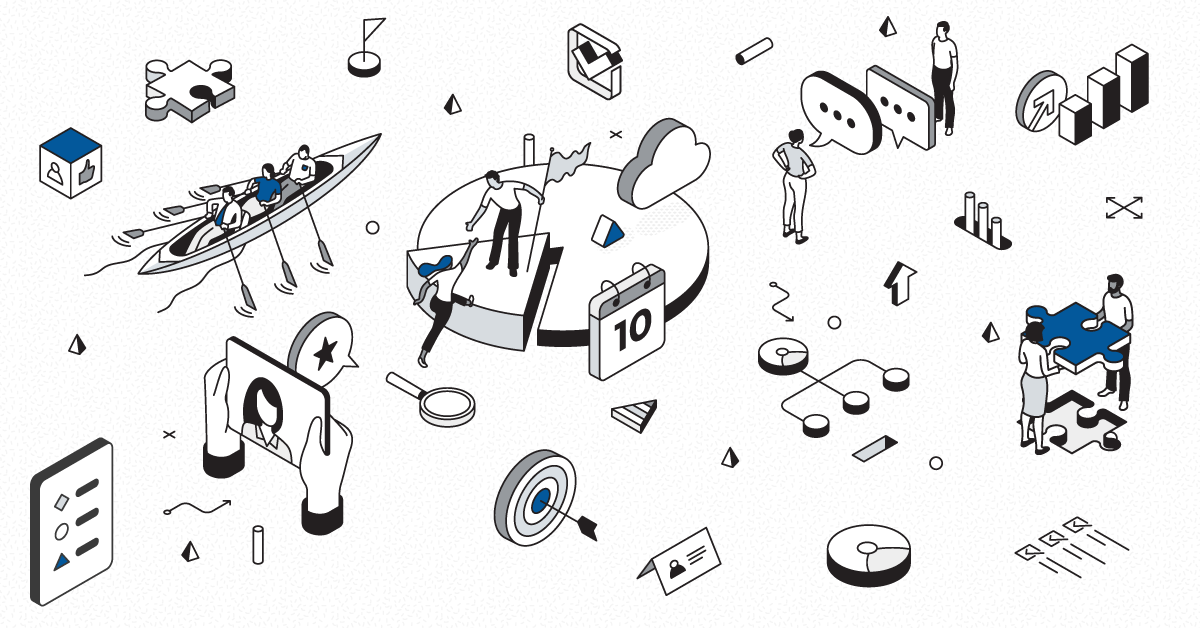 Martello Technologies was founded in April of 2009 so these first signs of spring in Ottawa are always an important time for us to pause and reflect. 2015 was a big year at Martello, seeing us not only gain traction within our community as a company to watch but it also saw us continue to take our best-in-class products to the next level. It has been a year of validation not just for Martello but it has also confirmed that Ottawa and the larger technology community is a growing, thriving place to do business.
Next Level Products, Introducing MarWatch 5.0 and 5.1
This year we launched our next generation Mitel Performance Analytics – a true reflection of the shift in our industry to cloud-hosted solutions. Responsive, flexible and designed to scale quickly for multiple users; it is also now available to service providers as part of Mitel's MiCloud Business offering. The November release of MarWatch 5.1 added the ability to monitor any device using SNMP and SSH protocols, expanded our Mitel device support to include MiVoice MX-ONE as well as adding incremental functionality to the overall platform. Our customers also continued to find success with our fault and performance management capabilities and we were excited to share the success stories of Libro Credit Union, Angels the Costumiers and CMC Technologies who have all improved their Unified Communications (UC) service quality using Martello technology.
Here We Grow Again
Managing growth is always a challenge in any company and picking the right time and the right place to grow is critical. As we continue to expand Martello, we are hiring the best of the best and 2015 saw us triple our footprint with a vibrant new office space. This past year saw Martello shareholders expand our Board of Directors, solidifying a high-caliber team of business leaders chaired by tech industry leader Terry Matthews.
Well Shucks, You Shouldn't Have
We hit many milestones this past year at Martello and we were once again excited to gain recognition within our community. In early 2015 we were named Ottawa's Fastest Growing Company with three-year revenue growth of more than 600% and we were seen as leader of the pack driving SaaS innovation in Ottawa. In December we were honoured to win a 'Best in Business' BOB award, another validation of the hard work we are doing here at Martello. The cherry on top of this past year though was Martello being recognized by the Employees' Choice Awards (ECA) program, which honours companies that recognize employees as their greatest asset.
The Road Ahead…What's Next for Martello
So what's next for Martello? Global expansion is on our horizon and every month sees us adding to our global family of companies we are proud to call customers. Mitel's acquisition of Aastra has expanded our global footprint into countries like Brazil, Israel and Italy, as our software now supports the MX-ONE call control platform. Spring marks the launch of Mitel Performance Analytics (MPA), a solution based on our MarWatch software that replaces the former Enterprise Manager, designed to simplify fault and performance management of Mitel business communications solutions.
Looking back on the past year, it is easy to get caught up in the whirlwind of milestones met and the recognition we received. We continue to believe that our unique technology offering paired with our established reputation allows us to drive growth and continually expand and diversify our offering. At Martello, we continually strive to do better – for our employees, for our shareholders and for our customers. What will the rest of 2016 bring? Stay tuned to find out!