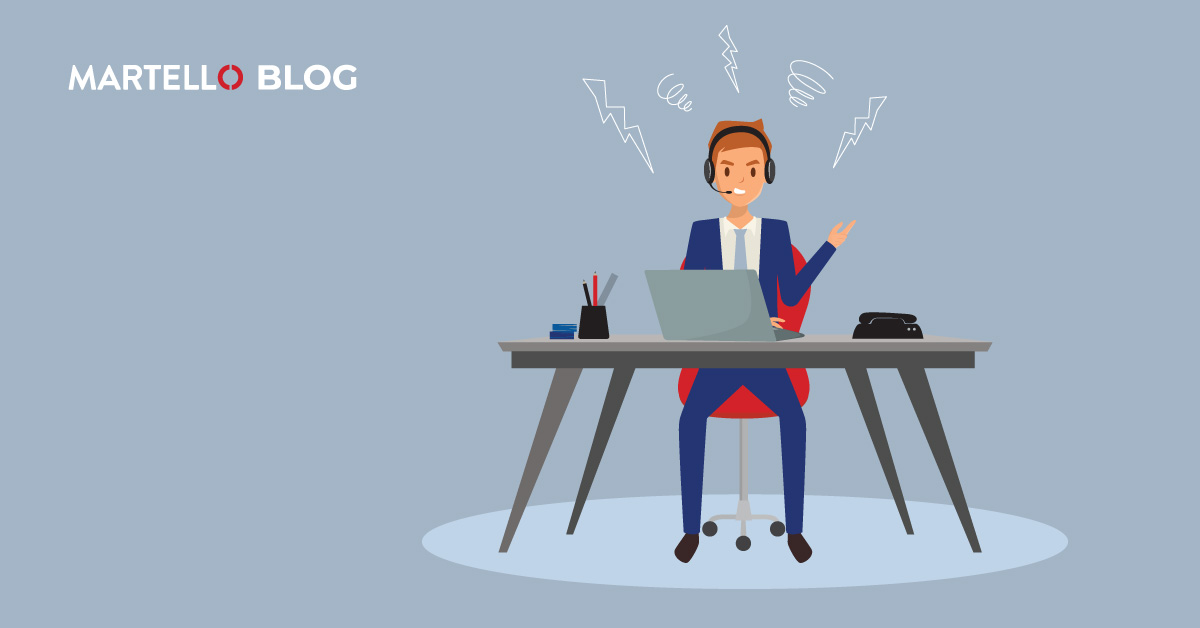 Microsoft Teams call quality issues can stem from a lot of places. People often jump to blame Microsoft when they're having a call or video breakup. But, the reality is that while this does happen, more often than not it's an external factor to the Microsoft service itself.
To give you some insight into where your Teams problems come from we put together this easy primer on the five most common sources of Teams call quality issues . We're going to break down the areas you need to be monitoring and the alerts that may prove valuable by thinking about the connection between the Teams user and Teams itself.
The Five Sources of Microsoft Teams Call Quality Issues
Generally, when a user is having a poor experience within Teams, it's rooted in a call quality issue. This makes monitoring the quality of calls necessary – the very reason why the Call Quality Dashboard (CQD) exists in the first place.
In between the user and calls made with Teams are a large number of potential sources of call quality issues that – at the surface – may simply be deemed "a problem with Teams". The image below groups those call quality issue sources into five categories:

Home
A majority of workers (78%) prefer either a fully-remote or hybrid working style, making their home network (think WiFi, router, bandwidth capacity, network sharing, etc.), the potential use of a personal device, and any calling hardware (e.g., headset) all included as part of the Teams call equation.
ISP
The Internet Service Provider used by a home user can have their own issues that impact network connectivity between the user's home network and the organization or (if you are following Microsoft's M365 connectivity recommendations) the Microsoft cloud.
Organization
If you're not following the aforementioned recommendations, you have your user's Microsoft 365 traffic routing through the corporate network, complete with all of its own routing specifics, network scanners, and anything else that can essentially slow down the traffic directed to Teams.
PSTN
If you are using Operator Connect or Direct Routing, any of the telephony hardware and services being used that connect Teams to your PSTN can play a role in a call quality issue. This can be a particularly difficult issue to diagnose based on the age of your equipment.
Microsoft
And, of course, even Microsoft sometimes has issues with their Microsoft 365 services that can impact Teams calls. But, this is almost always the last port of call when it comes to your investigations, as large-scale outages are unlikely, and planned outages are always flagged to customers.
The Bottom Line Identifying Microsoft Teams Call Quality Issues
Having as much visibility into each of these aspects of the user's connection to Teams is what will make the difference in fully understanding when an issue arises, who is impacted, and what is the root cause of the problem. Microsoft has gone to great lengths to provide some degree of visibility through a number of tools that can serve as a foundation for tracking Teams call quality.
Need to help with the root of your Teams Call Quality Issues? What you need is Martello Vantage DX, the platform built for exactly that.