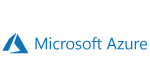 CSP Microsoft Azure Multi-Subscriptions Service Management
Large CSP in North America managing 500+ Azure subscriptions. Premium support provides SLA for PaaS & IaaS and end-to-end service delivery. Complex dashboards with maintenance issues were developed to calculate and display service management reports.
Martello Vantage DX was deployed as a standard, out-of-the-box solution to define customers' services across all subscriptions, provide end-to-end delivery dashboards to NOC and helpdesk as well as SLA reports to the business lines.
The Result
Proactive support teams reduced finger-pointing between customers and CSP, reduced the mean time to repair and enabled premium support tiers of services with automatic SLA calculation.