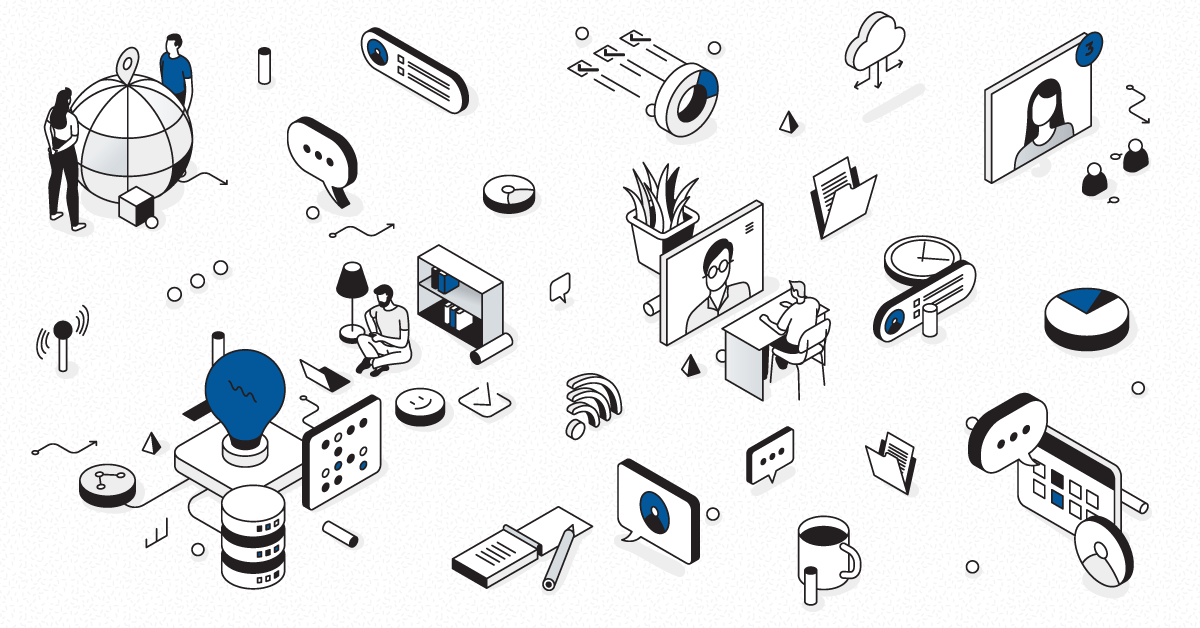 Prepare your Infrastructure to Mitigate Challenges and Avoid Downtime
You've adapted your network for the influx of remote work. Your quick fixes to problems that unexpectedly came up, worked out.
Now it's time to build the services-focused IT infrastructure you need to keep remote collaboration working for the long haul. Embracing a hybrid cloud environment, including an Office 365 migration, can pose challenges. There are many ways to prepare your network and IT infrastructure for these changes to avoid downtime and deal with challenges.
We sat down with Martello's John Salem and Virtual CIO Jay Payette to discuss tips on how to build a collaboration-focused remote work infrastructure and avoid downtime.
What are the advantages, if any, to using cloud services such as Office 365 for remote workers?
John: "Regardless of the current Covid crisis, the advantages of cloud services are the security aspects that you have people that really know what they're doing protecting a lot of the cloud platforms. The interesting one for us, is that we actually found our network behaving better because now there's everybody dispersed they go directly from their own network connection to the cloud and we're not all kind of congregating down through one pipe at the office."
Jay: "This pandemic has accelerated a trend in work flexibility that Microsoft has picked up on about a decade ago when they decided to pivot their software offering to the cloud. Microsoft's entire 365 platform was really built for a work environment that we are all living through right now, which has lead to a pretty seamless transition."
What were some of the steps that you had taken before this shift to remote work that you found helped?
Jay: "I would like to say we prepared exactly for this scenerio, but that would not be entirely true. It's really Martello's culture and work environment that led us to build out a computing environment that was very remote friendly and that was based on the concept for work flexibility."
John: "I think the decision for us was fairly quick one. We went from a meeting on a Sunday night to telling people Monday that we were all working from home Tuesday so we didn't have a lot of time to prepare. It was pretty quick and seamless because we had people that worked from in every location, so we knew technically that it worked, it was just a matter of now making it work for multitudes."
With employees working from home, is it necessary to add more security policies? If so, what are some of your recommendations?
Jay: "This is a period where 100% of employees are working from home. It's a time that really a philosophy and security called zero-trust is hitting its stride. That posture simply means we're assuming that our endpoints and even our network are going to be breached so if we make that assumption, how do we design policies, tools, networks and even organizational structures to ensure that there are multiple levels of defense."
"There are also very simple things we can do, things like enabling multi-factor authentication, identifying logging and establishing simple norms, such as asking people throughout the organization to share links to files on SharePoint to OneDrive, instead of attachments so that way even if the email itself is compromised the file isn't compromised."
What is a "VPN" and what advantages does it offer remote employees?
John: "VPN, which is a virtual private network essentially using a tool will create a secure connection back to our network internal. VPNs have their purpose. The SAAS model has reduced that to a certain degree but there's still some things that are mission critical that we want to have in our own network and we want to control that with the utmost care."
Jay: "VPN allows us to segment our networks and grant access to a network segment and that allows users to get in there and access the application in the environment or whatever it is they need to do their job, but they don't have access to the entire network."