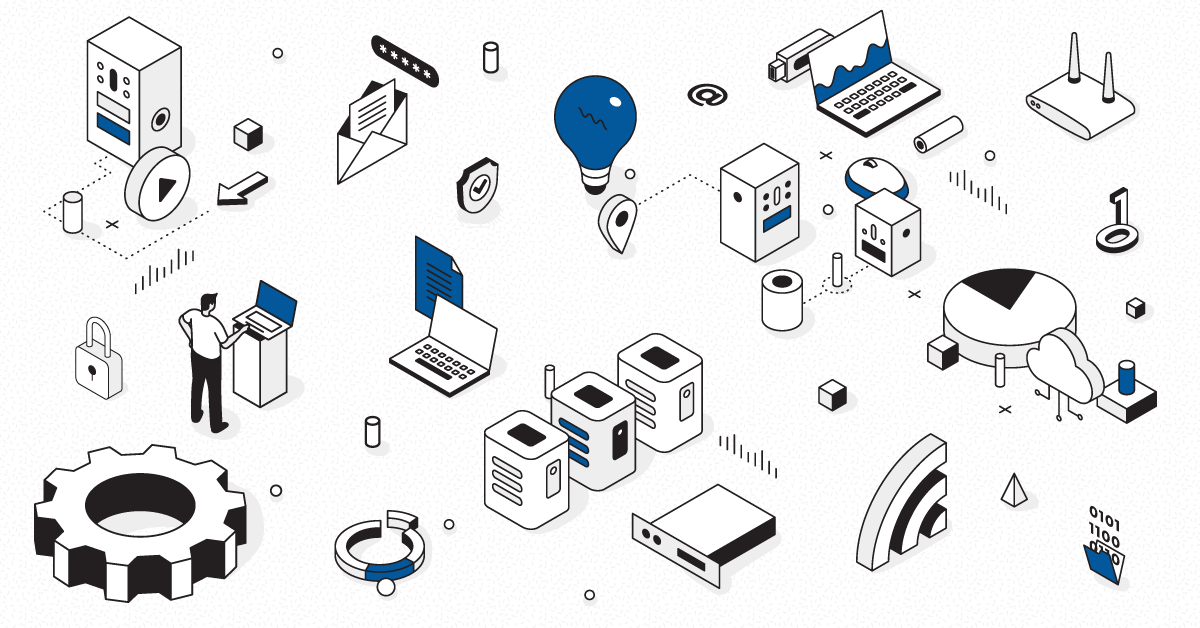 We are writing a series of posts under the broad theme of "Jump-starting ITSM in your organization." Throughout the series, we will be providing advice on how you can start applying the principles and practices of ITSM using tools your organization is already using and the benefits of said application.
This is the first part of the series, which is an introduction to ITSM, and discusses the different ITSM frameworks that are available. It also discusses how Microsoft's System Center Operations Manager provides support for some of the pillars and objectives of ITSM.
Organizations need to constantly evolve and improve all aspects of their businesses if they want to stay competitive. They also have to engage measurable practices to ensure that all implemented changes are cost-effective and vital for their businesses.
What is IT Service Management (ITSM)?
ITSM, or IT Service Management, is a modern approach to planning, implementing and managing IT services of an agile, service-oriented organization. The practice is business, rather than technology-centered. IT services add the most value when they are in complete alignment with the needs of an organization. Otherwise, they impede a company's ability to react to market changes, put a strain on the budget, and, ultimately, result in dissatisfied customers and lost business opportunities.
The ability to measure progress and calculate ROI of IT projects is an important part of ITSM.  Without a clear idea of project costs, organizations can't plan for the future and choose projects that would add the most strategic value at the lowest cost.
There are three frameworks that organizations interested in implementing ITSM practices can follow:
ITIL (Information Technology Infrastructure Library)
Consists of five books – Service Strategy, Service Design, Service Transition, Service Operation and Continual Service Improvement.  The books are published to help organizations design, deploy, as well as measure the impact of their ITSM projects.
MOF (Microsoft Operations Framework)
Includes a number of guides to help design and deploy IT services in the most effective and affordable way. The guides break down the process into three phases – the Plan Phase, the Deliver Phase, and the Operate Phase.
COBIT (Control Objective for Information and Related Technology)
Offers guides on the ways to align IT objectives with business goals.  It breaks down the process into four steps – Plan and Organize, Acquire and Implement, Deliver and Support, and Monitor and Evaluate.
ITSM frameworks are not dependent on one particular technology. The idea is to choose systems and applications that fit best the unique needs of each organization. The winning combination can include several products and services that deliver the best result at the lowest cost.
Some IT solutions can support a number of objectives of ITSM and Microsoft System Center Operations Manager is one of them. A comprehensive infrastructure monitoring solution, it enables organizations to oversee in real-time the performance of critical applications to ensure that all business processes are running smoothly.
Built-in solutions that help to deliver ITSM benefits
Some of the built-in solutions that help to deliver ITSM benefits include the following:
Distributed Application Monitoring
By monitoring groups of applications and processes, rather than individual components, an organization can get a better insight into its current business situation, since IT managers can instantly see how the monitored items are connected. The system can separate minor events that can wait to get fixed, from major accidents that require IT managers' immediate attention to prevent a major outage.
Notifications
Can be forwarded to IT managers using email, IM, or SMS, ensuring that the right individuals are alerted about any potential problems right away.
Historical Data Collection
Allows IT managers to generate reports on past events, analyze them, and draw conclusions to prevent similar problems from happening in the future.
End-user Monitoring
Enables IT managers to ensure that the end users are not experiencing application performance issues.
ITSM practices can help organizations create flexible and productive IT environments aligned with each organization's unique business goals. Microsoft System Center Operations Manager offers a wealth of monitoring features to enable businesses to implement the basic principles of ITSM straight away, and add other ITSM solutions as needed at a later time.
Live Maps Unity from Savision is a powerful solution that enhances and simplifies the management and monitoring of Microsoft System Center. Live Maps helps to better understand the dependencies between your company's business services and the underlying IT infrastructure and applications. It can be deployed together with System Center, or implemented as an add-on solution later at any time.
Click here to learn more about Live Maps.