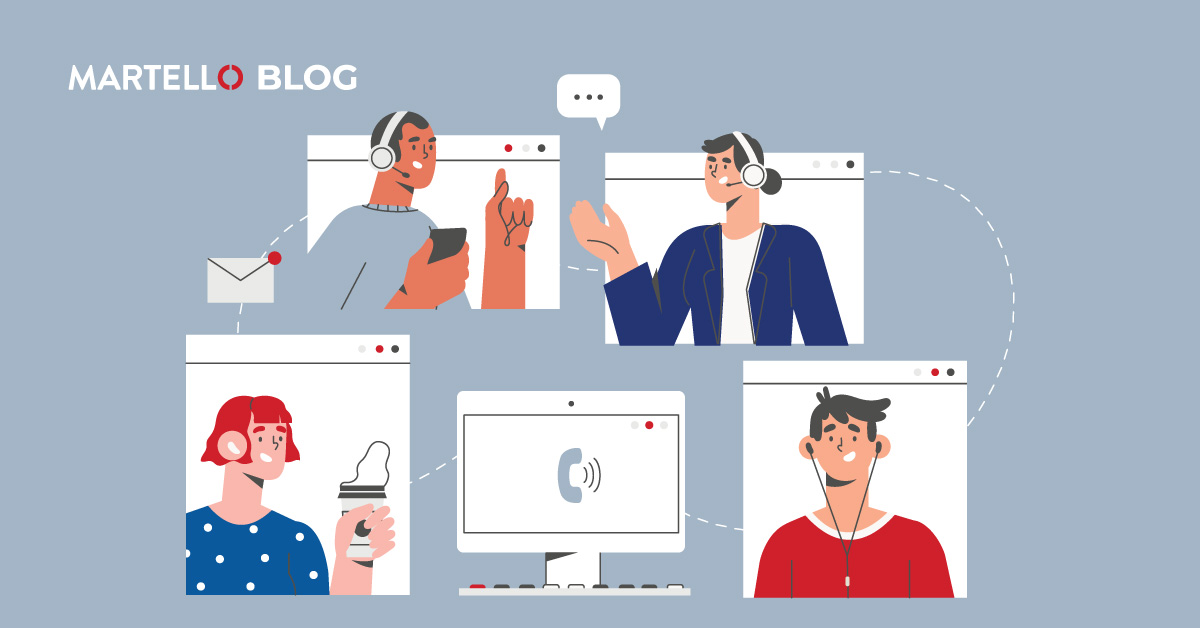 PowerApps is something of a revolution in the making – and Microsoft is keen to promote it for enterprises everywhere. Being able to create your own apps to serve specific business functions is a huge win for any company looking to drive efficiency. And now with Azure Communication Services (ACS), you can even integrate Teams features in your apps.
With PowerApps your teams who aren't expert coders can use a low-code platform designed to make app creation easier for everyone. Being able to collaborate with colleagues has become so easy with platforms like Teams, that effective methods of communication are expected within every app. And for that very reason, ACS is now being shown as a brilliant bolt-on piece of tech to take in-house apps to the next level.
Managing the Risk of Digital Comms
By using ACS, in-house app developers can integrate features such as chat, video, or even direct calling capabilities natively within the programs they create. Of course, these integrated comms are themselves part of the Teams framework and therefore benefit from all the stability and scale that Microsoft offers as part of the platform.
With communication features nested within apps designed in-house, the apps themselves quickly go from fulfilling a specific business function, to being critical tools in terms of usage. After all, if your teams are spending a lot of time in apps carrying out tasks, as well as speaking to colleagues, and potentially customers, on the same platforms then they've quickly become part of the foundation of your IT infrastructure and your business in general.
But, despite ACS being such a powerful tool, there are some potential risks associated with integrating it into critical in-house apps that you should be aware of before proceeding. These dangers include Denial of Service attacks, data breaches, and unauthorized access – really the hallmark dangers of any digital communication platform.
Using a monitoring tool like Vantage DX helps mitigate the overall risk of lost productivity for employees and for IT teams time trying to pinpoint issues with Microsoft Teams performance. It also reduces the risk of downtime associated with an outage as with our network performance monitoring tool IT teams can quickly detect, qualify and act on Teams outages, user experience issues, call quality issues and meeting rooms issues.
Finger On The Pulse with Azure Communication Services
If you've got critical apps being generated at pace internally, you need to be able to keep an eye on their different functions. Of course, the specific function they're built for will be monitored by the teams that use them, but what about those handy communication elements that ACS enables?
Well, just like Teams in the wider business space, you absolutely have to be able to monitor the service quality of any communication in your apps. So many things can impact your comms quality through ACS, and more often than not, it's nothing to do with Microsoft. With a bunch of third-party providers, primarily your ISP, alongside the hardware your people are using all impacting the Teams experience, you need to keep tabs on so many factors.
If you want to make the Teams experience better – including integrating ACS functions in your in-house apps – then you need a tool that keeps you in the loop of service quality at all times. That's monitoring quality and uptime, as well as tracking trends and monitoring the status of fixes your IT team has made. Do you know the best solution?
Martello Vantage DX, recommended by Microsoft, offers you all the control and insight you could ever need. Thanks to its Azure monitor capabilities mixed with PowerApps application performance and Teams monitoring features it's the only choice to ensure user satisfaction.
Pushing in-house apps with Azure Communication Services and better Teams communication? Martello is here to help, contact us today.