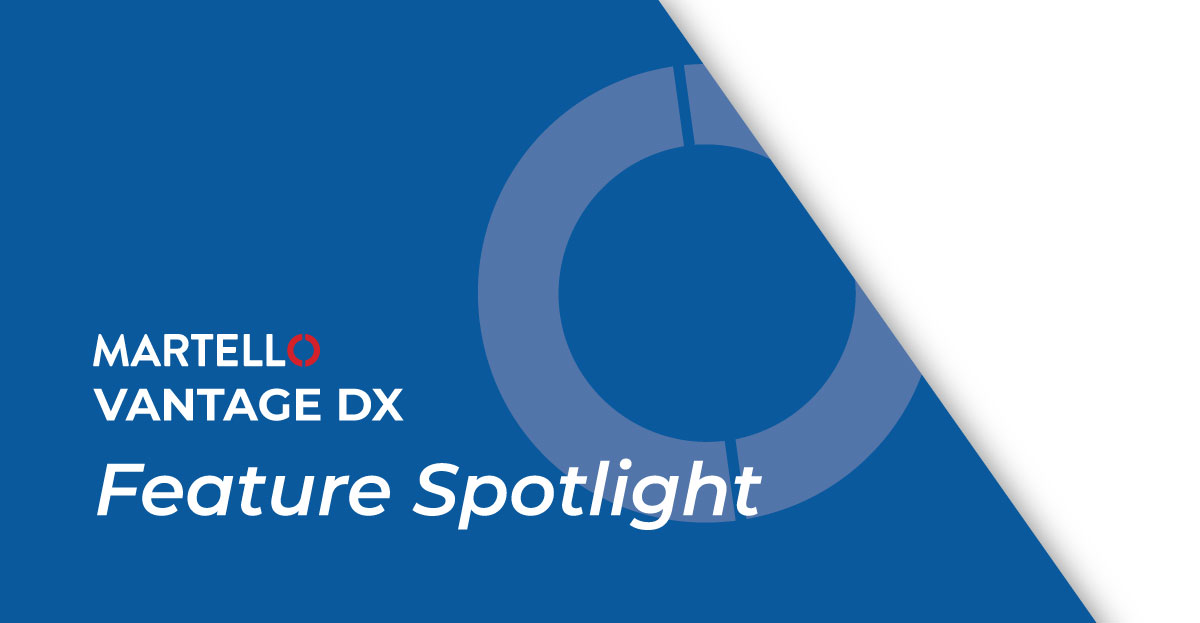 In late 2021, Microsoft published an article regarding the connectivity principles for securely managing Microsoft 365 traffic in order to get the best possible performance.
Take me to the Article: Microsoft 365 Network Connectivity Principles >>
In the section focused on avoiding network hairpins, Microsoft states that as a general rule, the shortest and most direct route/call flow between the user and their closest Microsoft 365 endpoint will offer the best performance.
This means that if your user is in Singapore and your tenant in the USA – your user should enter the Microsoft network through the Singapore front door and travel on the Microsoft network to the tenant because the Microsoft Teams call flows will always be faster and more secure than yours.
In the current modern workplace, enabling your hybrid workforce is more critical than ever and every second an issue takes to diagnose and fix – counts. Without the knowledge of where the end user's immediate front door is, the IT teams can spend significant time needlessly troubleshooting issues.
Martello Vantage DX is the only end to end performance monitoring solution that Microsoft recommends to their customers to enhance the Microsoft 365 and Microsoft Teams user experience.
The latest release of Martello Vantage DX enables you to view on a map every Microsoft front door location in use – all within one consolidated dashboard.
For Martello customers, this:
Provides advanced visualization and root cause for Microsoft Teams latency issues.
Facilitates troubleshooting of DNS, proxy server or poor network related issues.
Provides a single, holistic view for network, IT, and Microsoft statuses.
Reduces the need to access other tools or applications, such as the Microsoft Connectivity test tool.
Even identifies Microsoft Teams front door locations which are not publicly available by Microsoft.
In the image below you can see the new call flow diagram within Vantage DX Diagnostics where it highlights the Microsoft Teams front doors.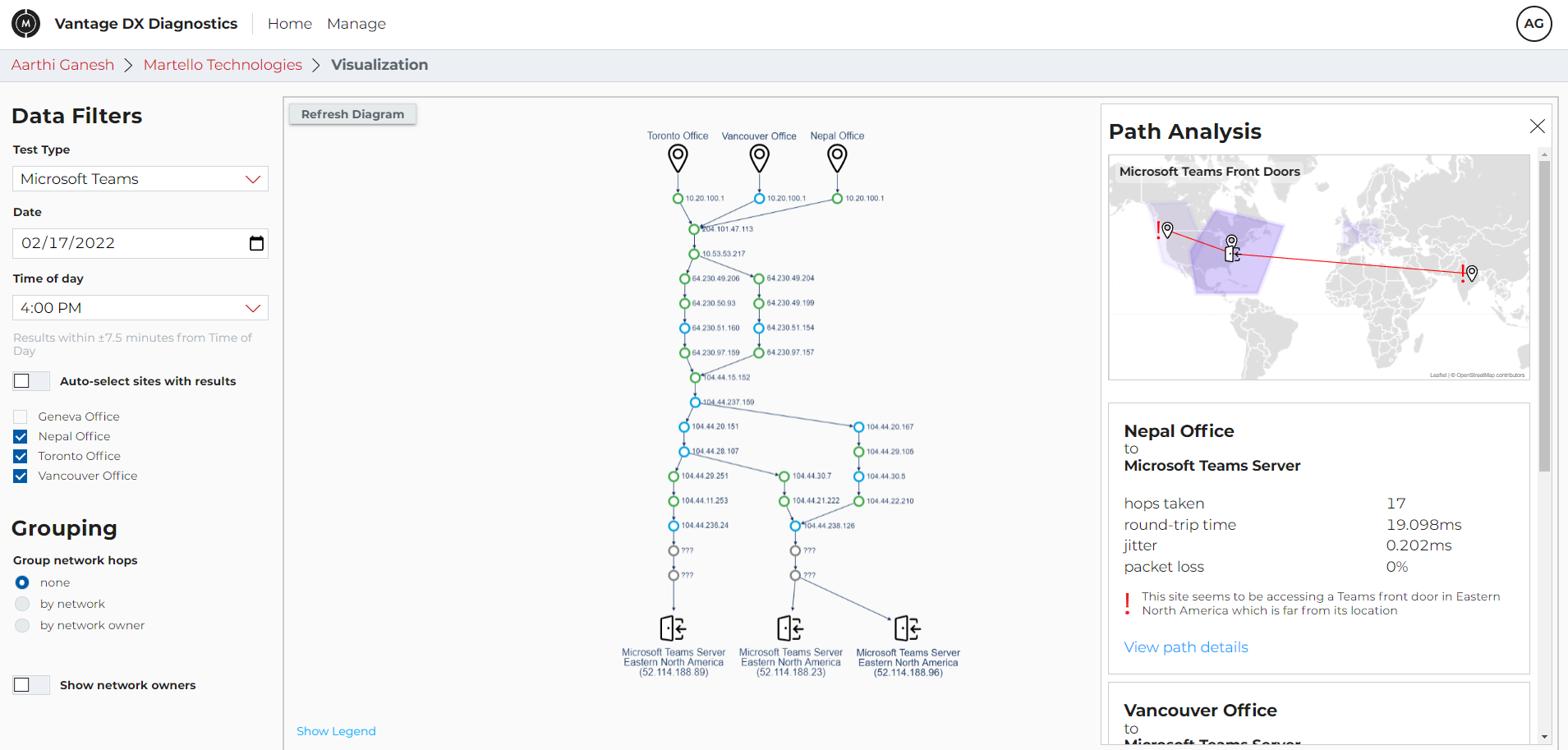 IT teams need solutions that can help them quickly resolve issues as they relate to Teams performance and overall end-user satisfaction. Without the right visibility into Microsoft – troubleshooting without actually solving issues can take time. Using Martello Vantage DX, IT teams can immediately identify where the front door is as well as what is actually causing the latency issue. This means that over time, end-user satisfaction increases.
Interested in seeing how Martello Vantage DX can give IT teams complete end-to-end visibility of Microsoft 365 and Microsoft Teams user experience to rapidly detect and resolve problems before they impact the user experience?