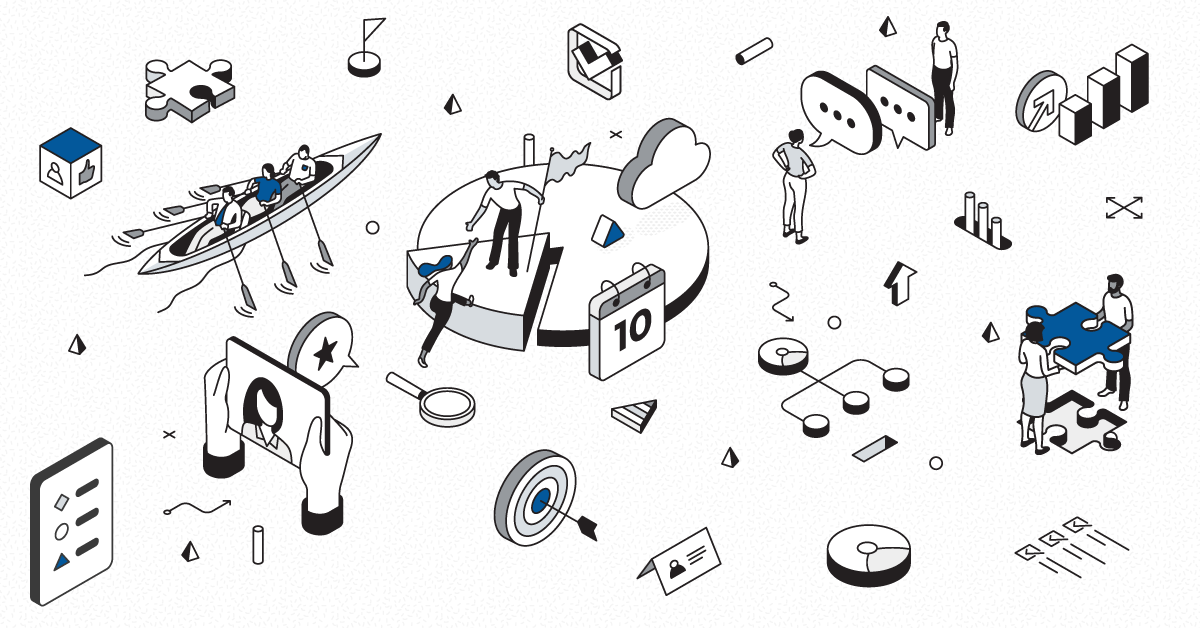 When we came away from last year's inaugural SaaS North conference in Ottawa we were impressed with the calibre of sessions and keynotes, but most importantly we're excited to be at a conference with a laser focus on the SaaS industry. The success of SaaS North is yet another sign of Ottawa's shift from a telecom to a software as a service city. Want to know the top reasons why we are counting down the days to SaaS North? Read on…
Let's Take a Deep Dive
Sometimes when you attend a technology conference, there are a handful of sessions that highlight issues that you might encounter in SaaS but the content can be pretty light. We love how at SaaS North you can count on every session having a laser focus on our industry – offering specialized and niche sessions that address the nuances and specific demands of SaaS. The presenters have truly 'walked the walk' and are able to give clear experience-driven advice and guidance.
All Things SaaS
There really is no other conference in Canada with such a hyper-focus on SaaS, from customer acquisition and success to scaling up and marketing growth hacks. For our team at Martello, to spend two days immersed in SaaS and to be surrounded by a community that is facing the same struggles and successes is refreshing. We have been looking over the agenda and are excited and impressed by the breadth of sessions offered. So, what's on our 'must attend' list?
Doug Bellinger, VP, Research & Development: The AI Race is on: AI-first startups are emerging all over and the big players are gobbling them up
Ben Tucker, Sales & Marketing Coordinator: Going Global- The Do's, The Don'ts, The How and The Why and Retention – They Came for The Free Coffee, They Left With a Full Meal
Paul Chatigny, Chief Financial Officer: Mergers and Acquisitions: Making Successful Exits and Money Talks: From Seed through to series A,B,C. Hear from Angels, Micro VCs, VCs, and Alternative Lenders
Sara Purdon, Marketing Specialist: A fully loaded Marketing Stack: Must have tools and resources and the roles your need on your marketing team
Tracy King, Director of Marketing: Culture, Diversity, Inclusivity: Defining it, Building it, and Maintaining it and SaaSenomics: Hometown Heroes from Startup to Scale-Up
Pardeep Koonar, Director of Sales:  Mergers and Acquisitions: Making Successful Exits and Customer Success & Sale Leading to Scale: Founder Story
Mohamed Boukaa, Product Manager: Selling the Future: 3 Surprising Principles Modern Sellers Need to Master and Going from 3 to 500: What does aging gracefully look like for a fast-growing company?
Salina Tran, Marketing: AI: Understanding the Value of Data
Partnering for SaaS Growth – Why It Takes an Ecosystem
We're often asked about our unique experience partnering with a larger player in our industry. That's why this year we jumped at the opportunity to share our lessons learned partnering as part of Mitel's ecosystem. Martello CEO Bruce Linton will look at partnering as a growth strategy for SaaS companies, joined by Mitel's Jim Davies for a perspective on how to successfully leverage relationships with SaaS players. Add this moderated panel discussion to your list of sessions to attend and we will see you there!
The Keynotes
When you are working at a SaaS start-up, the day-to-day is mostly spent focused on the nitty-gritty details of getting your job done. At SaaS North, we relish the opportunity to take a breath and get a fresh perspective on what we are doing. One of the best ways to do that is by attending the keynote presentations – they are always inspiring and make you come back with a slew of new ideas and a fresh take on the industry. Some of the Keynotes we are excited to attend this year include that by Sukhinder Singh Cassidy, TheBoardlist founder as well as that delivered by local success story Shopify COO, Harley Finkelstein.

Network, Network, Network
Yes, we kind of hate the word 'network' and all the shmoozing imagery it can bring up but we really would be remiss if we did not mention the great networking opportunities that abound at SaaS North. It is not every day that you have so many SaaS heavyweights in one space. Whether we are walking the floor in the Investors Zone or deep in the hustle and bustle of The Workspaces area – it's always a great event for our team, bringing us closer together as we learn new things and get inspired by the sessions we attend.
SaaS North's inaugural event last year was impressive, to say the least and solidified the SaaS community in North America. This year at Martello, our team is excited to return and see how much it has grown in 2017 – a true reflection of the traction and excitement surrounding SaaS as it continues to gear up, getting bigger and better.