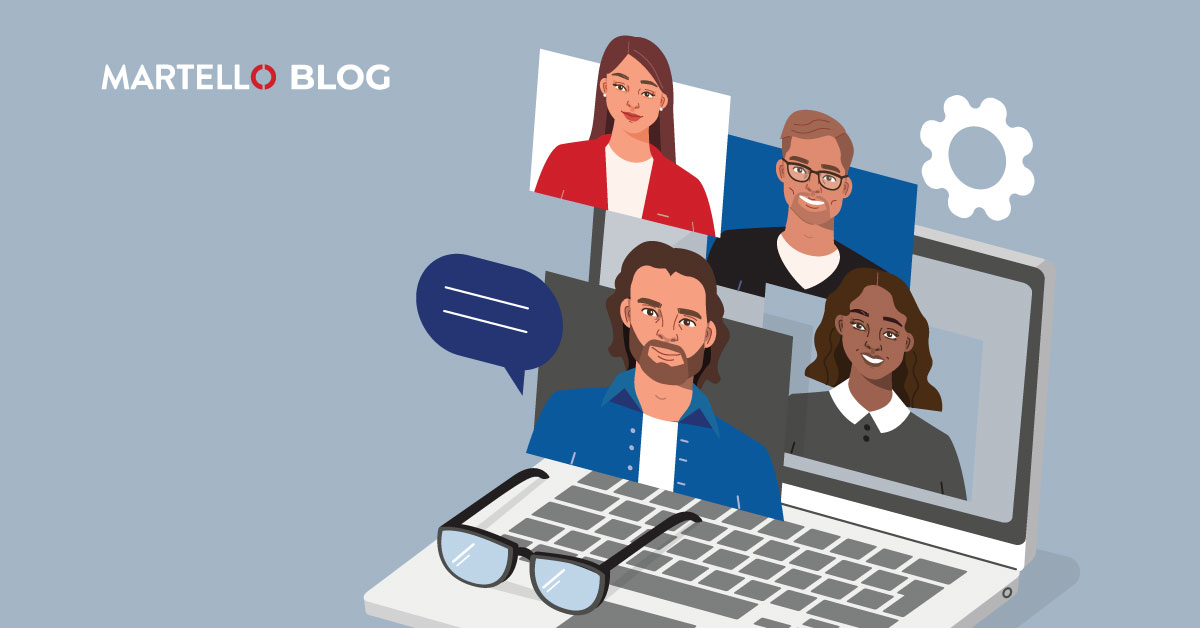 The Microsoft Call Quality Dashboard (CQD) has been around for a while now and Enterprises have come to appreciate its undeniable qualities and understand its limitations.
The Microsoft Teams CQD provides great information on Teams call health and Teams audio quality. It provides a general overview of Teams call usage and gives insight into the main root causes of issues that are identified. Digging into Microsoft Teams call analytics enables you to get data about network performance, devices, call health and should definitely be the first-place thing to look if you don't have any other tools in place to help you deliver good Microsoft Teams quality of service for your Business Lines.
However, it's important to recognize that the objective of the CQD is to provide a health status overview, and it is not designed to ease troubleshooting of problems or ensure continuous monitoring of Microsoft Teams calls. To achieve this objective, you will want to take these 5 steps:
Step 1: Alerts
If you want Microsoft Teams call monitoring, the first thing you need is to be alerted when problems are arising. With the Microsoft CQD alone, you would need advanced Microsoft services to configure PowerBI alerts out of the set of Teams call quality dashboards that can be configured with PowerBI. These alerts aren't really flexible. If you want to monitor Microsoft Teams audio quality, you need a third-party tool like Martello Vantage DX.
Step 2: Search
The second step after alerting is the ability to search. While being alerted is good, the ability to troubleshoot the problem is even better. To troubleshoot, you need to be able to search for specific information in the call quality data in order to isolate the issue or to check if that issue has been raised multiple times. This requires searching through the call properties to get the relevant list of Microsoft Teams calls that match your queries.
Again, since the Microsoft CQD was not designed for troubleshooting, this is challenging. Searching, isolating and comparing custom queries is almost impossible, which diminishes the benefits of the PowerBI alert and prevents advanced Microsoft Teams troubleshooting.
Step 3: Correlate PSTN Call Information
The challenge becomes even greater when you are trying to troubleshoot a PSTN call made through Microsoft Teams Phone. Microsoft Teams call analytics can't see past the session border controller (SBC) that is used to route the calls to the PSTN provider. The performance of the call managed by the SBC is measure but only available to the unified communications (UC) team. This consumes valuable time having to consult with a different team each time an issue occurs, to potentially correlate it manually.
Without a proper solution like Martello Vantage DX you won't be able to correlate the critical information coming from the SBC with the data generated by the Microsoft Teams CQD. As a result, you won't have end-to-end visibility into the service you provide to your end user, which greatly increases mean time to repair in case of issues.
Step 4: Data Sharing
Another important step is data sharing. The Microsoft Teams CQD is available to specific roles in Microsoft Teams management, which means that other teams in the Enterprise that need this view to accelerate service remediation are blocked in their efforts. The delegation system in Microsoft 365 is not really made to provide a data view with multiple levels of role-based access, which prevents data sharing with relevant people. To monitor Microsoft Teams calls, you need to be able to share information with the UC team, with the network team, and sometimes with the device team in order to speed up problem analysis. Once again, the Microsoft CQD is not designed for this purpose.
Step 5: Proactive Monitoring Leveraging Data from the Microsoft Call Quality Dashboard
Finally, to ensure Microsoft Teams audio quality, Enterprises need even more than being alerted when there are issues. They need to prevent potential issues from affecting their business lines or at minimum to limit the loss of productivity these issues can generate. This makes proactive monitoring a critical step in an Enterprise's Microsoft Teams monitoring strategy. Proactive monitoring requires that the Microsoft Teams call audio quality be tested continuously from the main critical locations in parallel with the underlying network, to detect potential degradations even before users are starting to experience call issues. This continuous testing and alerting is key to ensuring reliable Microsoft Teams services in critical locations, for VIPs, for meeting rooms, or any other user type. Proactive monitoring is not a capability provided by native Microsoft tools.
Martello Vantage DX has been designed to deliver on these 5 steps. In a single platform, it provides a solution that:
Transforms Microsoft Teams CQD call audio quality data into monitoring alerts and insights to track the problems occurring in real time. You don't have to rely on your users anymore to know about issues!
Allows custom searches on every property of each call, to group and show problematic calls with the same conditions or to define custom alerts for a specific group of users such as VIPs.
Collects and correlates data from the Microsoft CQD with the SBC call detail reports and all of the SBC device alarms that can affect the user experience. This provides end-to-end visibility into the performance of every part of the data path for your PSTN calls.
Allows advanced role-based access control on the Microsoft CQD and SBC data, enabling your team to share the data with relevant teams to speed up problem resolution and service remediation.
Proactively tests the main Microsoft Teams features including call, channel, document management and the underlying network to proactively manage the performance of Microsoft Teams calls, collaboration and every step of the network from the user to the Microsoft services or to the SBC.
Want to learn more?
Check out our Use Cases for more tips on how to maximize the Microsoft Call Quality Dashboard data to monitor Microsoft Teams calls and all of its collaboration features.
Download our eBook
Beyond the Microsoft Teams call quality dashboard, co-written with Microsoft.