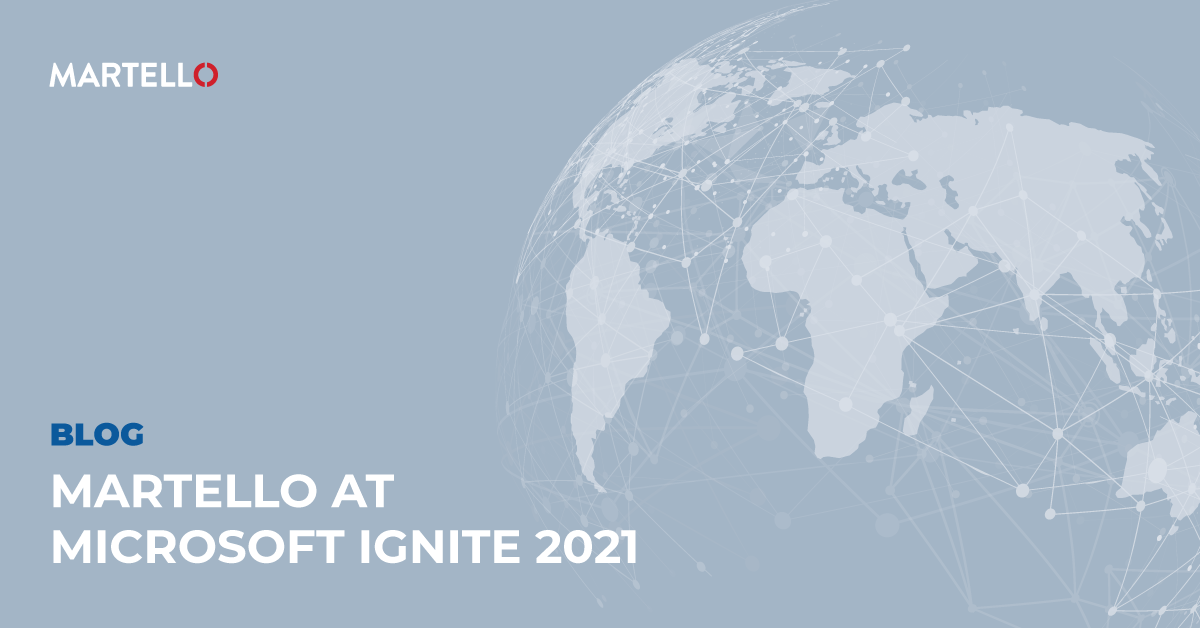 Microsoft Ignite 2021 is just around the corner and we have a big announcement to make. Martello will be sponsoring and presenting at the main session at this year's Microsoft Ignite digital event! We look forward to participating in this event, making new connections, and seeing the innovation that Microsoft has to offer.
The Microsoft Ignite conference 2021 will be focusing on specific themes that explore the ideas of transformation and concepts that are shaping the new flexible business landscape. Martello's VP Product Management Rob Doucette will be presenting 'Ensuring a Reliable Microsoft Teams User Experience: Modern Workplace Use Cases' at the main session. This session will further explore real-life examples from businesses in various industries and showcase how IT can gain complete end-to-end visibility of the Microsoft Teams user experience, to rapidly detect and resolve issues before they impact the user experience.
We are excited to sponsor Microsoft Ignite 2021 to showcase Martello Vantage DX, our all-in-one DEM solution that gives IT teams complete end-to-end visibility of the Microsoft 365 and Teams user experience to rapidly detect and resolve problems before they impact users.
Visit our Microsoft Ignite page to learn more and book a demo.