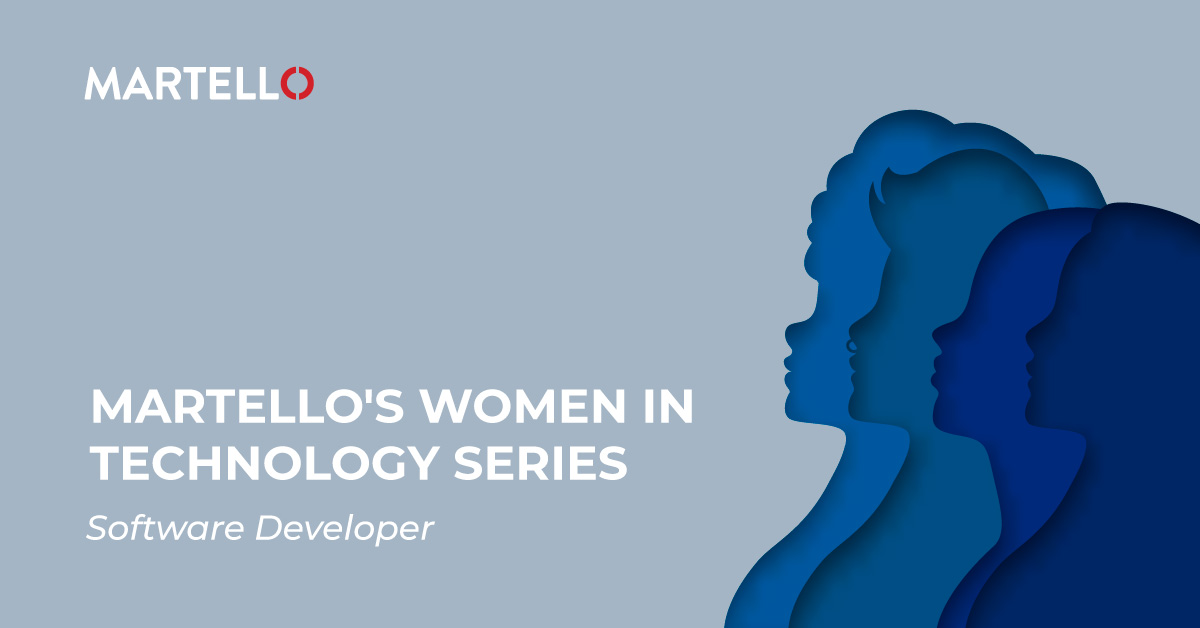 We hope you have been enjoying Martello's Women in Tech series so far! Our fourth entry focuses on the journey of one of our great software developers Emmanuelle Ruelle and the experiences she's had navigating the technology industry throughout her career.
Give a brief introduction of yourself and describe your role at Martello?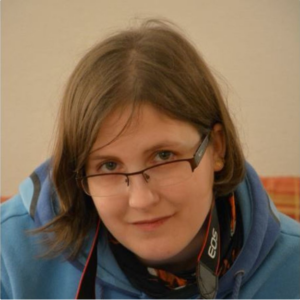 I joined Martello four years ago as a Junior Developer, I started working on MPA and since then I have moved on to a proxy Product Owner role. I have started to take unto more Product orientated tasks. I work with other Product Owners to think of the new features and functionalities that my team will work on next.
Tell us how your career in tech started?
My career in tech started in a French tech Company making Software tools for Insurance Brokers. It wasn't very fun, nor did I learn much in the few months I spent there. I just spent my days pressing the F5 keys until I discovered sources of bugs. Then report it and developed the solution my superior Dev recommended. It wasn't thrilling. My tech career really took off when I joined Martello after that job. This is really when I started learning new things, be creative and challenge myself.
Why do you think it's important for more women to join the tech industry?
The world needs to be reminded that we are all made equal, male, or female. There is no one better than another, and one should not be excluded from any activities or career choices because of their gender.
What has been the most rewarding experience so far?
We have had workshops that were more orientated on design and finding solutions to issues we could find on our existing products.
One of the workshops that has stayed in mind, is one where we looked into MPA and see if we could come up with at least one thing that could be improved.
I thought of this issue I encountered during our testing sessions. Some tests required us to find a particular set of phones recording Voice Quality (VQ) Data in MPA. While we did record enough Voice Quality to execute these tests, there was no easy way to figure out which phone was creating this Voice Quality, so I thought it would be useful for us, developers, but users as well, to include a link to the device creating this VQ so we could easily target the device.
This idea was actually implemented in MPA, and I got to develop it myself. It might seem like a small improvement, but it goes a long way! I am quite proud of it. This is when I realized that I actually enjoyed doing this a lot, and if I could make a career out of this, I would do everything to make it my career.
What advice would you give to women considering a career in tech?
Don't be afraid to step up, remind people that you are here and that you have ideas or skills that can be beneficial to everyone.
Make sure that you are not being employed just for your pretty face, but for your skills and experience. If at any time you feel like you are not realizing your full potential, don't be afraid to speak to someone about this, or do something about it, so that you keep on learning and being challenged.
What are some of the most significant lessons you learned in your career so far?
Make concessions. I sometimes use to have naïve views of working as a developer, of how we should work or what we should work on. While some points or views were valid not everything can be done or improved on because we do not have the time or resources. There is a fine line between what is achievable and what should I think should be done. Some ideas had to go so that we can prioritize and work on what is really essential so that we can make sure that the final result is up to standard.
Who are the people you are inspired by? Why?
Satoru Iwata, CEO of Nintendo from 2002 until his untimely death in 2015. He started his career as a game programmer for HAL laboratories, which he became president of before becoming CEO of Nintendo, required by the current CEO of the time as he saw in Iwata a great potential. He managed to bring HAL from near bankruptcy to financial stability. Having already caught the eye of Nintendo's CEO at the time,  and being a great manager and dedicated programmer, he did confirm that he was going to achieve greatness as Nintendo's next CEO. Under his management at Nintendo, Iwata launched two of Nintendo's most successful products and saved the company from a financial downturn in 2012. During his career, he always stayed a humble man, always ready to help other developers in times of need, and was always ready to make sacrifices, such as cutting his salary in half, in order to save Nintendo from financial issues. I am currently reading "Ask Iwata", a book containing a series of interviews he gave during his career. It is a very interesting insight into management, and how to innovate new products, whilst also keeping existing users and fans. His famous quote: "On my business card, I am a corporate president. In my mind, I am a game developer. But in my heart, I am a gamer" will always be inspiring to me. It reminds me to always be passionate about everything that I try to accomplish.
What advice would you give for maintaining a good work-life balance?
Disconnect when you are off work. Really take time for yourself. Make sure all notifications are off when you're done for the day. Don't let a sudden mail or message interrupt your time off. Take a moment to spend some quality time with your friends, family, or loved ones. There is nothing wrong in saying "I'm off for the day/week, I don't want to be reminded of work".
Make sure to check in next week for our fifth entry and catch up with every Women in tech entry by clicking the links below.
Women in Tech – Project Manager
Women in Tech – Data Scientist
Women in Tech – DevOps Security