Deploying a Microsoft Teams Meeting Room is an important investment in enabling a hybrid workforce.
Now that most meetings are hybrid, the Teams MTR experience of every single meeting relies on multiple components. These hybrid meetings can involve an in-person Microsoft MTR plus people in different offices and external attendees in their own meeting rooms. Add to this the need for the devices in the Room to be performing optimally. But this is only a small part of the equation.
There are other factors that arise. How is the network performance between the Room and Microsoft Teams? How is the user experience for attendees – internal or external – that are outside of the physical Room?
To ensure Microsoft Teams Meeting Room return on investment, your users need to enjoy the experience. For that, you need an end-to-end view that encompasses device health, Microsoft MTR and user experience root cause analysis to identify any Microsoft Teams Room issues or network performance problems.
On-Demand Webinar
Microsoft Teams Rooms: Why Your Next Big Move with Teams Will Require Monitoring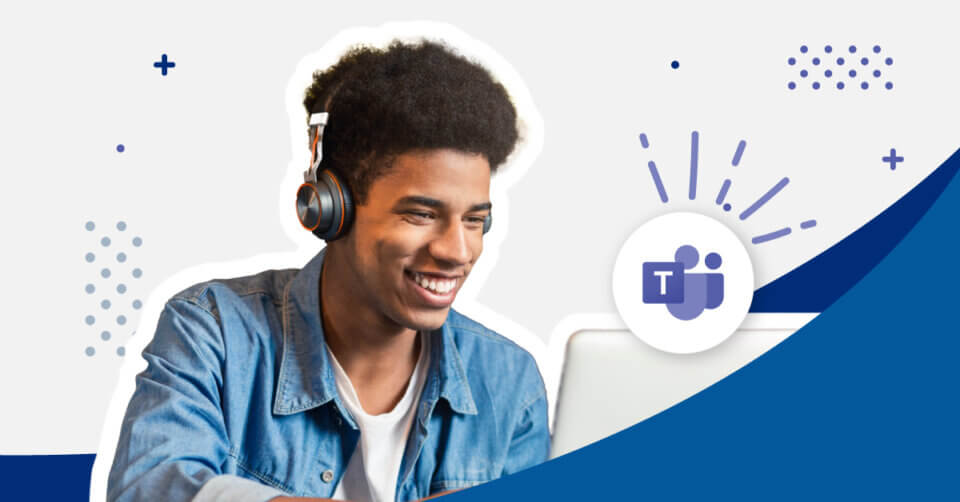 Key Features of Proactive Microsoft Teams Meeting Room User Experience Monitoring
Monitor device health and meeting experience from a single pane of glass.
Correlate device data with MTR Microsoft Teams Room experience to get the full picture of your Microsoft MTR service quality.
Drill down to any meeting and user issue with root cause analysis for every attendee experiencing poor quality.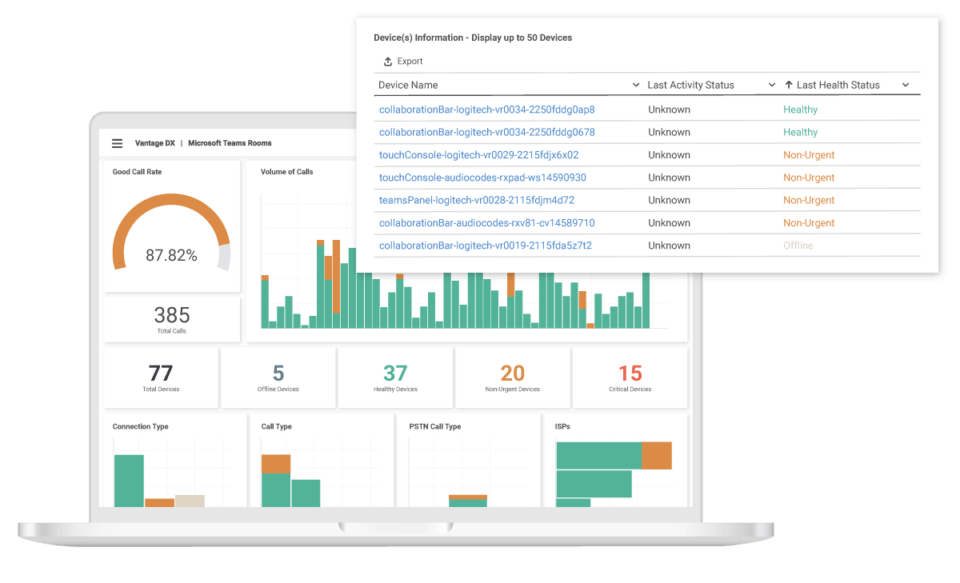 Instantly determine which Microsoft Teams Meeting Room is over or under used and which ones have the most Microsoft Teams Rooms issues.
Sort your rooms by usage and by issues with one click.
Drill down into every Room to analyze usage and the recurrence of meeting issues.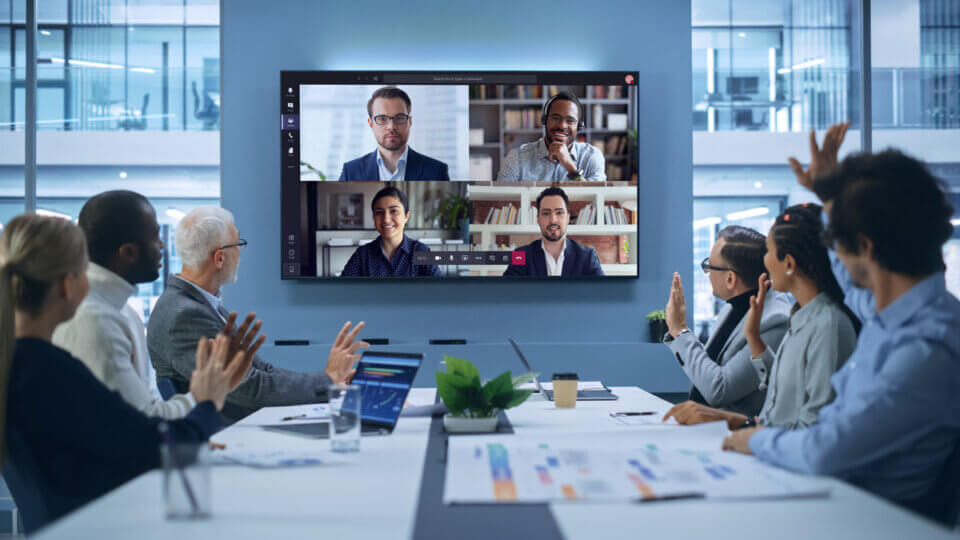 Define custom alerts correlating Microsoft MTR devices with meetings experiencing issues.
Don't rely on IT tickets to come in from users. Be aware of everything that is happening in your Rooms – proactively.
Easily select your most critical Rooms and the conditions you want to be alerted on – devices, users, meetings issues, network problems, bandwidth, etc…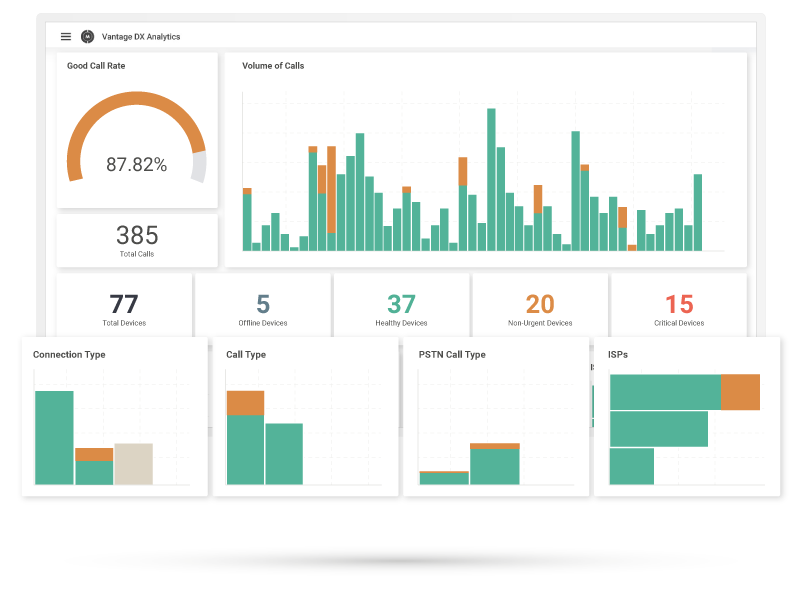 Resources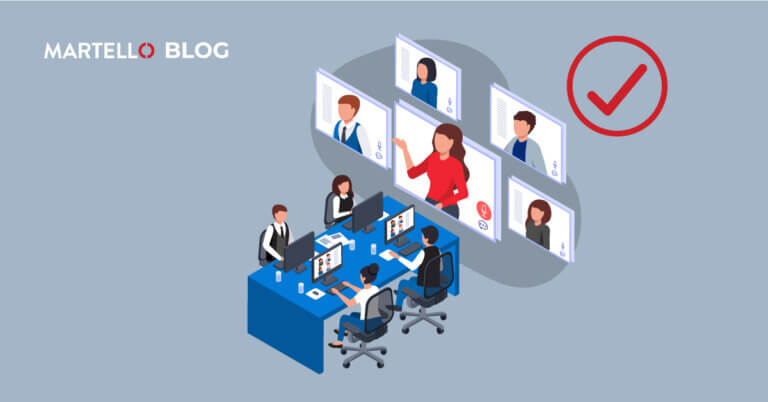 Blog
Troubleshoot Teams Rooms Devices
Detecting issues with a Teams Rooms device or overall meeting experience is critical to ensure the best ROI out of your Microsoft Teams Room (MTR) investment. With Vantage DX, you…
Read more

about Troubleshoot Teams Rooms Devices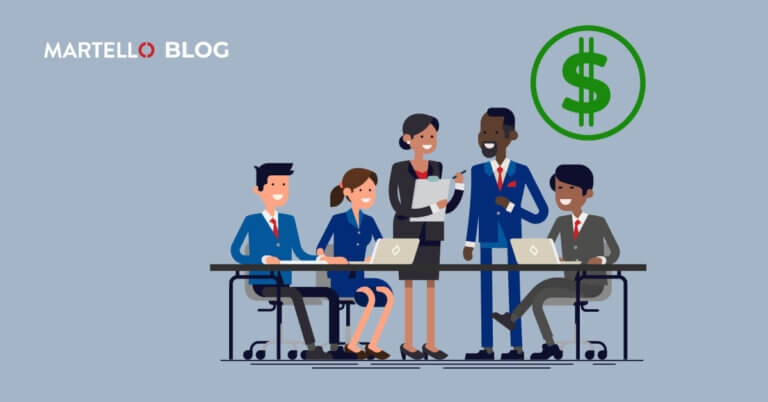 Blog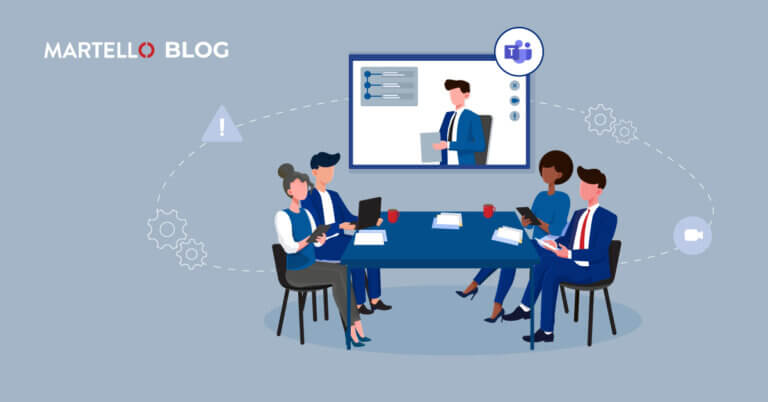 Blog
Prevent Office 365 and Microsoft Teams issues from becoming business productivity problems with Microsoft 365 user experience monitoring.