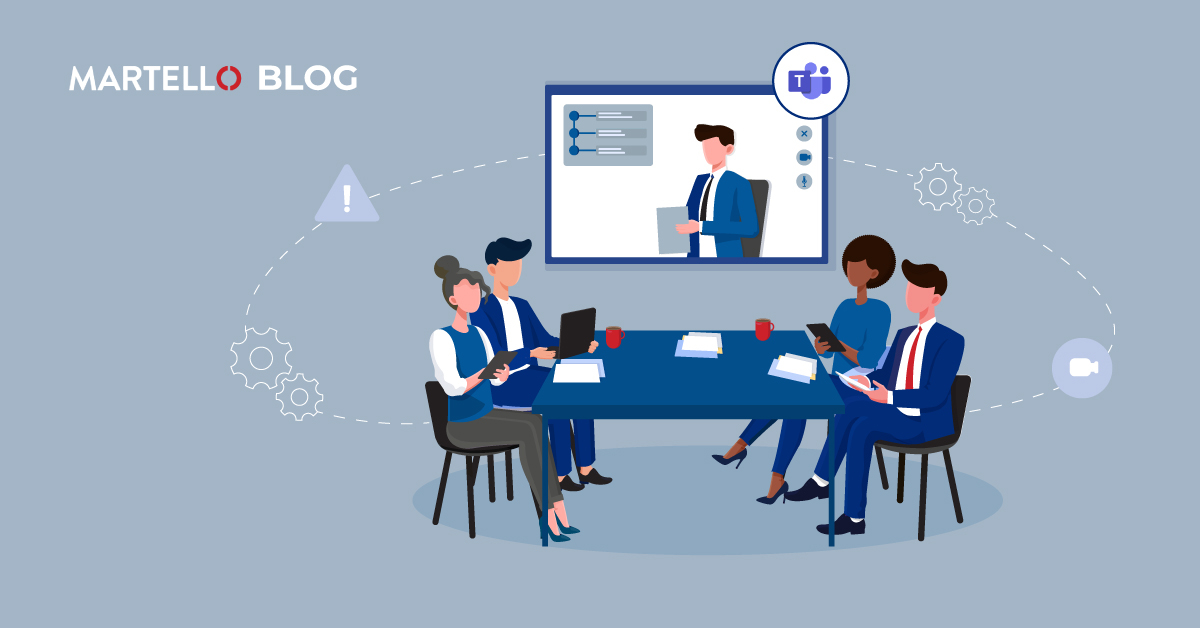 Monitoring Teams Rooms can be challenging for IT teams because it involves keeping track of so many different technologies working together – or not, as the case may be – all at once. This has become increasingly difficult for many businesses over the past few years as workforces become more distributed. But will it always be like that?
All the protocols involved in a potential Teams Room interaction – such as video conferencing, audio, screen sharing, and recording – need to be integrated and managed seamlessly to avoid dips in uptime or quality. The hardware that these protocols sit on also needs to be configured and monitored in the right way. Couple that with people spread far and wide, and you have a real challenge on your hands. It isn't insurmountable though.
The Five Reasons why Monitoring Teams Rooms is Hard
Scalability
If you're supporting Teams setups in a large organization, it's entirely possible that a user in any of your national or international offices might choose to work remotely. In the modern workplace, this can often happen at the drop of a hat, which means that IT teams don't have any time to make preparations and amendments to user configurations. Consider the additional challenge of being able to monitor someone's Teams Meeting Room experience via all the different ways they might connect to the platform – think of all the VPNs your company uses – and this can be an uphill battle.
Network and device performance
Teams relies on numerous third-party services that all impact the quality of calls, and ultimately the user experience. Barely scratching the surface, you have ISPs, PSTN providers, any component in your internal network, and just about every piece of hardware involved in providing your business with a stable network connection. There is a lot that can go wrong, and the bigger your organization is, the more likely you are to run into issues.
Meeting room usage and occupancy
In the modern workplace, Teams Meeting Rooms can be set up in a variety of ways. Perhaps you have a dedicated meeting room for speaking with remote clients, in which case you need to be able to monitor static assets or devices related to the calls, like microphones and cameras.
Or maybe you have a hybrid setup where remote employees can come for face-to-face meetings, using their own equipment. Or perhaps you have a combination of the two. Whatever the case, the challenge of monitoring Teams Rooms scales as you increase the number of devices and users.
Meeting quality and user experience monitoring
Managing Teams Rooms through the Teams Portal is quite limited and doesn't offer the detail that many IT pros look for. The biggest barrier they have is managing the state of Teams meetings, but there aren't any alert parameters to give them a heads-up if something is wrong.
Microsoft does offer a managed service offering, but this can get expensive very quickly – particularly at scale. What IT teams really need is a tool that can drill down by Teams Rooms, into users and their devices, giving a complete picture of the service quality and any issues.
Third-party devices and integrations.
Existing legacy telephony is present in almost every business to some degree, but it tends to create headaches when it comes to monitoring Teams Rooms. Things like session border controllers and SIP trunks can be a barrier to connecting to the Microsoft Network – and often have a negative effect on call quality. From a purely monitoring point of view, a lot of old equipment lacks functionality and often the ongoing support needed to ensure that it can work with more modern setups.
One alternative to help tackle these challenges is the upcoming release of Martello Vantage DX, where you can display each one of your Teams Meeting Rooms on a map, and monitor their status in real time, giving you the ability to troubleshoot issues, and often prevent them before meeting participants are even aware that something is amiss.
If you need help monitoring Teams Rooms, then make sure you reach out to an expert. Martello is here to help.