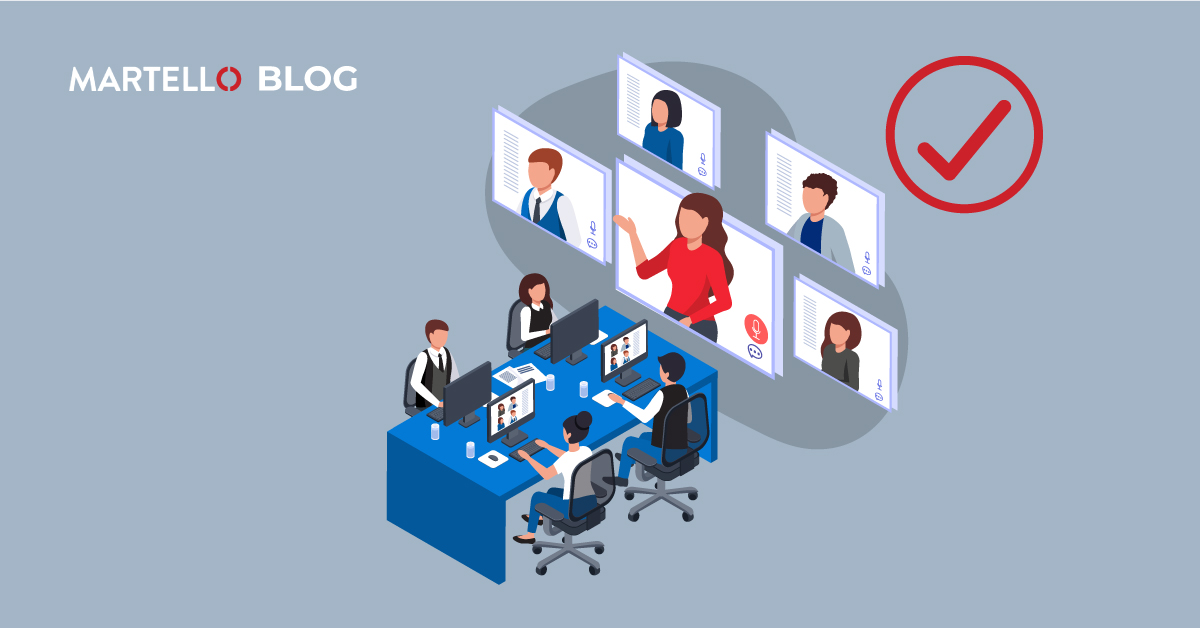 Detecting issues with a Teams Rooms device or overall meeting experience is critical to ensure the best ROI out of your Microsoft Teams Room (MTR) investment. But, that's made difficult because only a small fraction of users actually open tickets. Martello Vantage DX can be configured to alert on changes in every device parameter that you can possibly track, ensuring that users in every MTR get the best quality call possible at all times.
Martello Vantage DX offers you several ways to monitor the health and performance of your Teams Rooms. You can be alerted at the device level, meeting level, and business service level by tracking a variety of performance reports. With Vantage DX, you get end-to-end visibility on everything that matters to ensure the best possible service for your Teams Room Devices – and this is how it works.
Red Alerts when Managing Teams Rooms
Let's get started straight away with how you can monitor the health status of any device that might be a part of any Teams Room. For that, we go on our Teams MTRs Alerting board:

This board alerts you if you have any issues impacting Microsoft Teams Rooms, such as:
Teams sign-in failures
Room camera health
Speaker health
Display health collection
Microphone health
Other peripheral issues
Each time, it checks if all these parameters are okay. It then provides a health status based on how the device has been set up and defined. This can be set to three levels of severity – "non-urgent", "no impact" or "critical" – so that you always know how serious a problem you might be facing.
To drill down into a specific Teams Room, you first click on the board showing the alert condition that has been found by Vantage DX.

In the image above, on the left is a board showing MTR camera issues. In essence, you want to confirm that they are connected in the first instance, and providing they are, check there aren't any live issues. Just like working with users, you can drill down further into the data and set up alerts based on the health status of a device, software updates, or hardware-specific properties to do with network connectivity. These alerts can be set up for any Teams-certified device, whether that's a Surface Hub or a regular IP phone.
You can see that two devices are experiencing issues within a particular meeting room and in a separate Teams Meeting Room, there is a single device that is displaying a warning. As the warnings are in yellow, they are classified as 'not urgent' but you can define the parameters of these options.
Opening that second MTR with the issue, you can click on the device with a warning and see all of its tracked properties:

Beyond the details that identify the device, there is also a list of recent meeting activities associated with that device. This means tracking historical issues, as well as how effective fixes are that you put in place, is totally accessible with Vantage DX.

You can also go even deeper into the alerts themselves and pull-out additional information that can help you troubleshoot issues as they occur, and more widely throughout your organization.
You might have a device fail once, fix it, and then think it's no big deal. That might be the case but correlating that instance of failure with others will help track down larger issues – and help your Teams Rooms maintain the highest level of quality and uptime possible.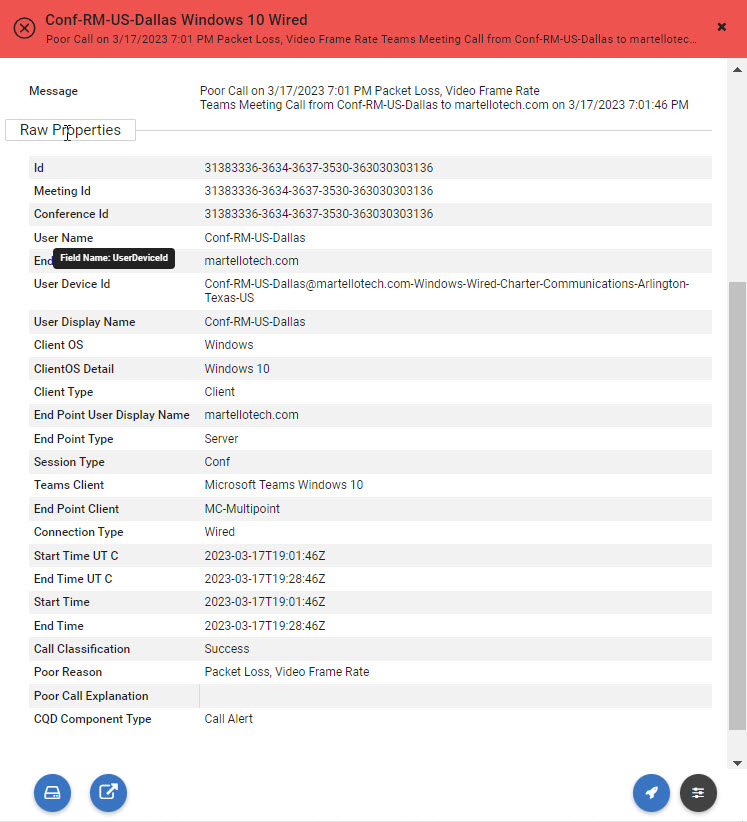 The Best Way To Detect Teams Rooms Issues
Detecting issues with Teams Meeting Room devices is critical to maximizing a business's investment in MTRs. Vantage DX can be configured to alert on every device problem, including connection quality and software updates. On top of this, you can see where the meeting is taking place and understand the severity of the issue as well as potential root causes.
Well, there you have it – the best way to troubleshoot Teams is Vantage DX. We've barely scratched the surface of the system's capabilities, but it's safe to say that if you want a better Teams experience, you need to find out more.
Want to troubleshoot Teams challenges quicker and more efficiently? You need to get started today with Martello Vantage DX.