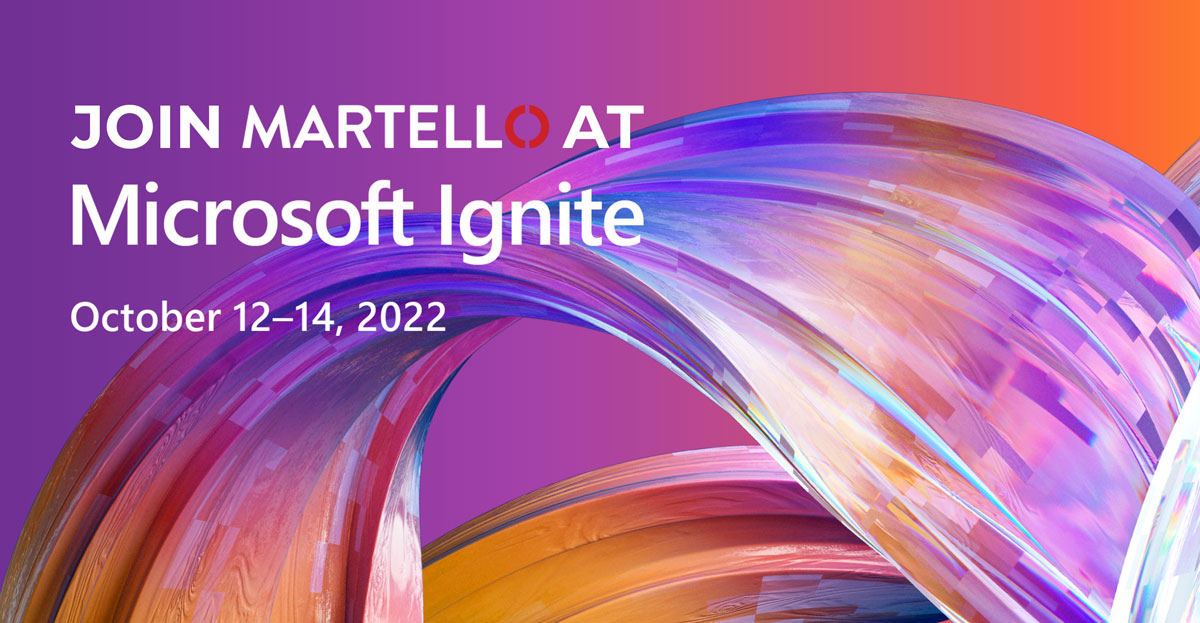 At Martello we are counting down to Microsoft Ignite 2022 and excited to join the best and brightest of the Microsoft world. One of the core themes for this event is how best to re-engage your workforce with Microsoft 365. This fits perfectly into Martello's wheelhouse as our top priority is to arm IT teams with the tools that they need to deliver exceptional Microsoft 365 and Microsoft Teams user experiences. Read on for what we are looking forward to at this event.
Re-energize the Workforce – in the office, at home, and everywhere in between
If Covid taught us anything it was that they way in which we work is forever changed. As such, companies around the globe are continuing to re-imagine the modern workplace and ways in which to keep employees productive. The backbone of that productivity continues to be Microsoft Teams. The core themes at Ignite will center around how to:
Deliver efficiency with automation and AI across your business.
Build agility, optimize your business, and create data-driven experiences with Microsoft Azure.
Re-energize your workforce in the office, at home, and everywhere in between.
Accelerate innovation with the world's most complete cloud developer platform.
Protect everything, everyone, everywhere with comprehensive security.
From engaging Keynotes to core theme sessions, product deep dives there will be no shortage of Microsoft focused content to consume. Take a look at the session catalogue to build your schedule.
Be sure to add our on-demand session that will launch on October 12th featuring Martello VP of Product, Rob Doucette as he shows you how to re-engage your workforce by ensuring best-in-class Microsoft Teams phone quality.
Microsoft Teams Re-Imagined at Microsoft Ignite
With Microsoft Teams currently hitting 270 million monthly active users we don't need to tell you that it's never been more crucial for organizations to get Teams 'right; and that Teams not only works – but performs exceptionally well.
Companies need to ensure that they have the tools in place to ensure productive user experiences of Teams. Martello's Microsoft recommended Vantage DX monitoring solution proactively monitors Microsoft 365 and Teams service quality and gives IT teams complete end-to-end visibility of the user experience and the tools to pinpoint and resolve any issues.
Time to Connect with the Biggest and Brightest at Microsoft Ignite
Events like Microsoft Ignite are a great opportunity to do a deep dive on all things Microsoft and to take the time to connect and learn. We are excited to join Microsoft's biggest event of the year and show you how Martello can help your IT teams to maximize Modern Workplace user satisfaction by delivering a best-in-class digital user experience for Microsoft Teams and Microsoft 365.
Take a look at our Featured Partner Portal.

Ready to Register – Sign Up Today an join Martello at Microsoft Ignite October 12-14th.

Need more convincing to register? Check out Microsoft's FAQ that answers questions on this event.