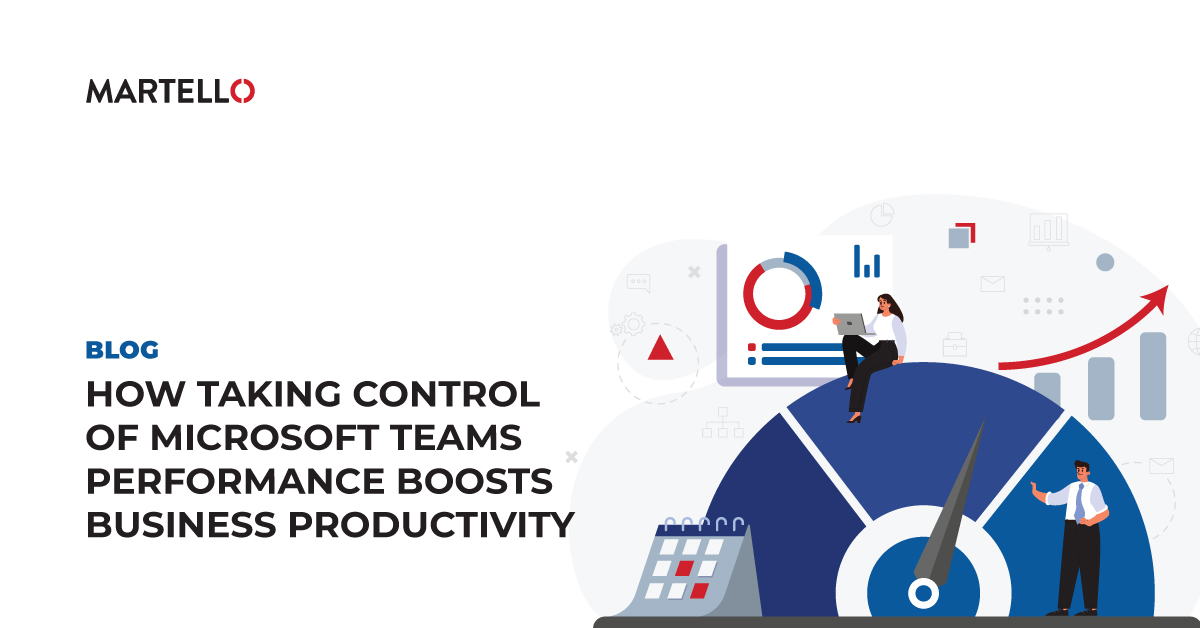 There's no time to wait for dropped calls, lags in response time or jittery video connections. Organizations need seamless performance out of Microsoft Teams — whether they're on their laptops in the office or working remotely on their tablets. Teams aren't without their daily problems – they need activities that go uninterrupted. After all, the backbone of any business is communication and collaboration and yet, you're being held responsible to not just make sure Teams is up and running but to also improve the quality of the user experience and overall business productivity. How to improve Microsoft Teams performance and increase user productivity in a two-step approach.
Step 1 – Measure and improve Microsoft Teams performance
Identify the top metrics IT teams need to be measuring and outlines Microsoft's best practices to improve the Teams user experience by downloading Martello's ultimate Teams performance guide here. What you will learn:
Top 8 metrics to assess your Microsoft Teams performance.
Microsoft's recommended results.
What to do with Microsoft Teams metrics?
Step 2 – Educate to enhance business productivity
Watch this on-demand webinar featuring Martello's VP Product Management Rob Doucette and Microsoft MVP Nick Cavalancia. They will discuss:
What Teams performance metrics are needed to take control of business productivity?
How synthetic transactions and real user metrics increase visibility and insight to drive actionable change.
Why combining these technologies together dramatically improves the Microsoft Teams and user experience.
Make sure to take part in our Boosting Business Productivity By Taking Control of Microsoft Teams Performance webinar.