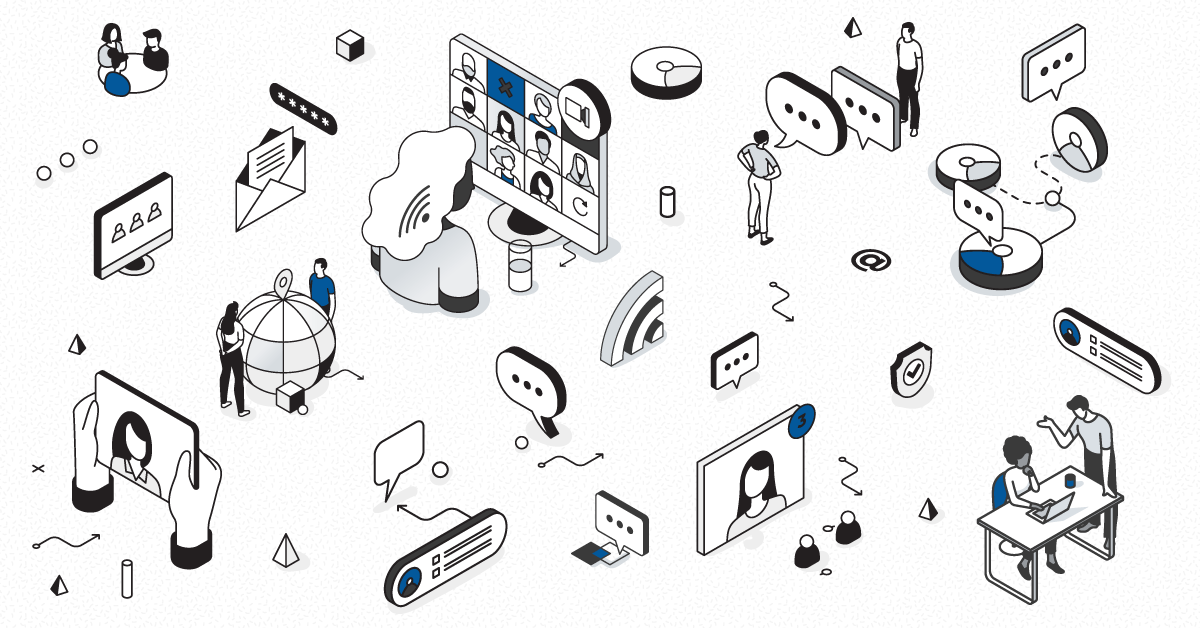 A new Mitel Performance Analytics (MPA) release means a new series for Feature of the Week. In this series, we break down how MPA R2.3 helps you see problems more easily, adapts to your workflow and provides actionable usage and capacity data for smart network decisions.
Among the most noticeable changes in this release is the redesign of the primary navigation menu. In the previous MPA release, the top-level menu items were labeled with a wrench, plus sign, gear and user icon, which could make it difficult for users to find the feature they were looking for. It was evident that we could do better for the next release.
After reviewing the menu items, a logical grouping was developed to help users navigate through the software and find what they need more easily. By using a semantic naming convention, the top-level menu items are intuitively categorized to improve usability:
Network Data – accesses tools to help manage the object
Network Tools – accesses tools to test the network
System Tools – accesses functions to manage the system
System Administration – accesses functions to manage objects: current containers or device settings, users, licenses, thresholds, add new container or device, device discovery and configuration.
User – provides the user with general information and the ability to control their session.
Different menu items are presented depending on the user's privilege level and the dashboard context.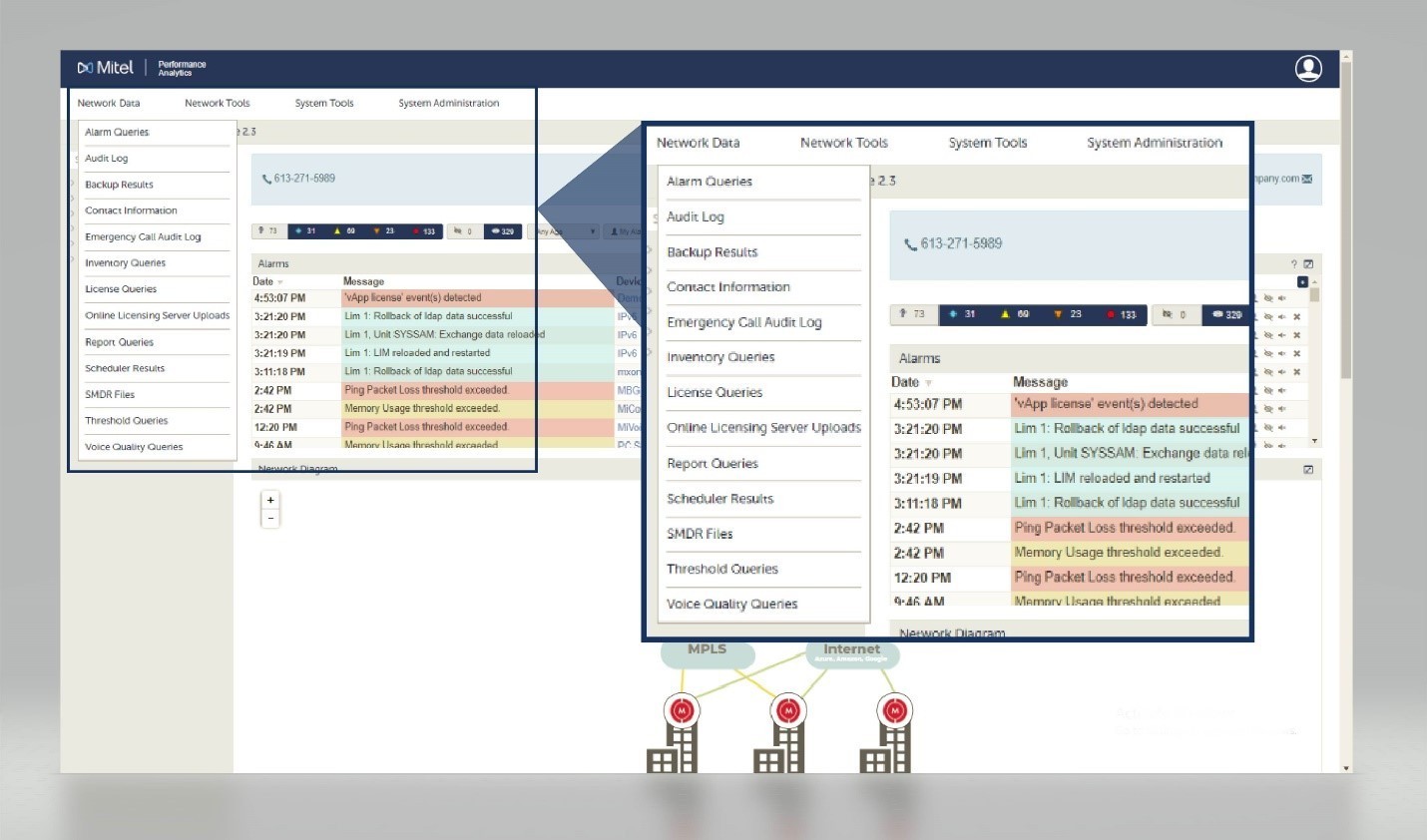 Additionally, the container and device navigation tree display is now enhanced to show container hierarchy more clearly.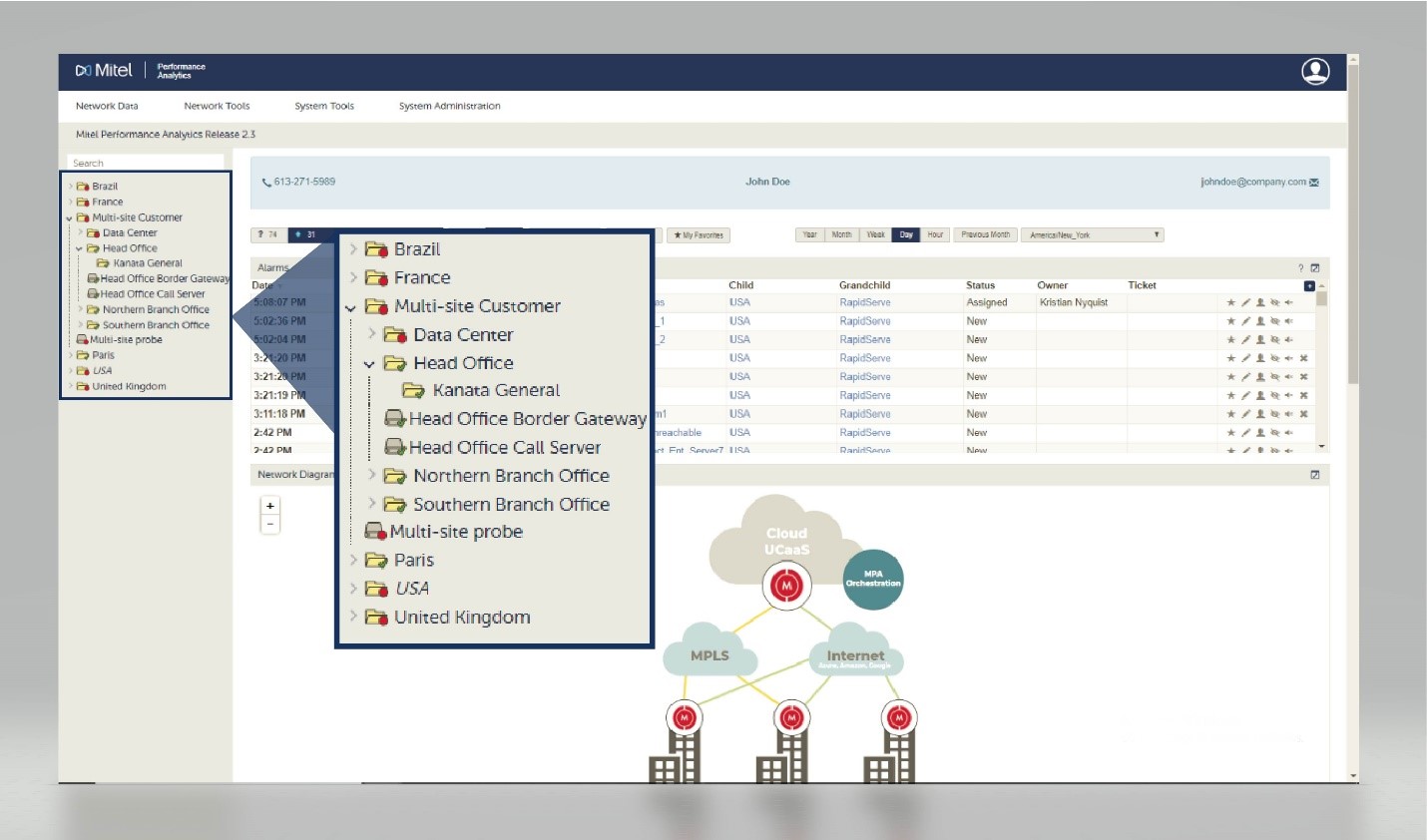 With the redesign of the primary navigation, it is much easier to access data and tools for a better user experience. For more on the features of MPA, take a look at our MPA 2.3 Primer or the MPA Demo Videos.