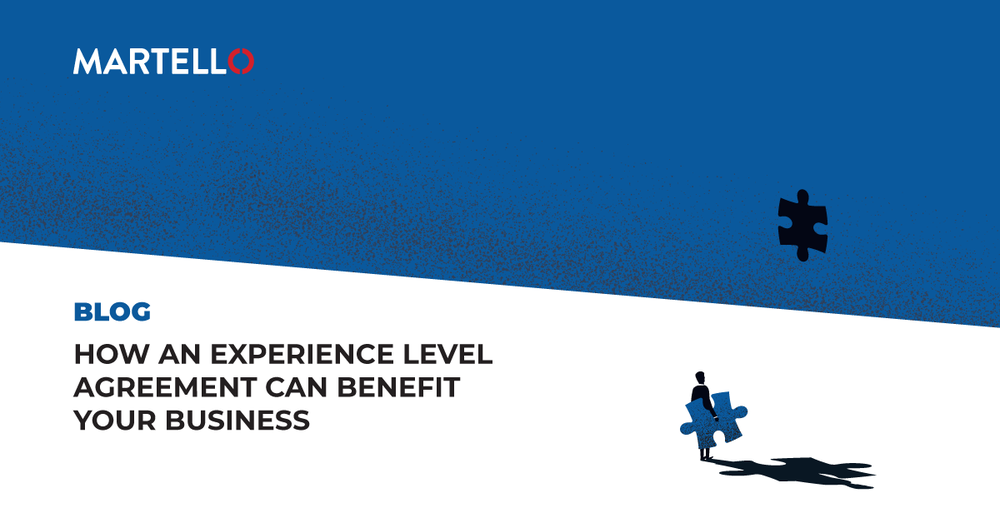 The success of a business is dependent on two key components: a quality product/service that is being offered and a team that can market and communicate about that product/service effectively. However, that team needs to first be able to communicate with each other to brainstorm and strategize. With many businesses still working on a remote or hybrid model because of the global pandemic, digital communication has become an invaluable part of productivity. Service Level Agreements (SLAs) from service providers offer businesses a way to measure the effectiveness of the service they are using, but what about the user experience in itself? How can a business determine the satisfaction a team member has when using a service to help them stay productive? This is where Experience Level Agreements come in.
What is an Experience Level Agreement?
It's not about the destination but the experience while on the journey. While an SLA provides an overview of service delivery and an 'all systems are go' on the service provider's end, the user's satisfaction may be low due to sub-par performance. This begs the question: what type of experience is the user having? Experience Level Agreements represent the end-to[1]end measurement of a user's experience, offering a business insight into how their teams are functioning and whether they can be as productive as possible. The goal is to help make the business become more proactive in their approach to managing and addressing incidents, as opposed to being reactive and attempting to rectify problems quickly after they have already occurred, and impacted users.
Why is it important?
Monitoring an Experience Level Agreement requires end-to-end visibility into how effectively services are being used. Here are the necessary components required to measure and maintain an Experience Level Agreement with Microsoft 365:
Endpoints – Ability to see all the endpoints and the method of connectivity (ex: who is working from a physical office and who is working remotely, who is using a wired internet connection and who is using wi-fi, etc.).
Location/Office/Network – Understanding the user experience from a network perspective broken down by each individual office/location; where does the issue lie on this path?
Connectivity – Considers issues with speed, ability to connect to the internet, etc.
Routing – How you are connected to the network within your organization: for instance, if a company happens to use a corporate VPN requiring users to be routed through before connecting to Microsoft 365 and the potential issues that may cause.
Per-Service details –Understanding what parts of Microsoft 365 are working/not working to stay as updated as possible with the current service status.
What is the better option for your business?
It isn't necessarily an either-or situation as both SLAs and Experience Level Agreements have their place and function when it comes to service quality; one provides a more high-level view of the operational status of a system while the other goes deeper to determine how users are interacting with the service and their overall level of satisfaction. SLAs are important because they empower IT teams to examine how other departments/management teams conduct work and encourage them to inform IT if they are doing work that may affect an SLA. This allows IT to quantify certain operational costs and how they relate to overall uptime and performance. What Experience Level Agreements can accomplish, however, is gathering a sense of the experience users of the service are having, in real-time. The value of that information complements SLAs, which means that in the right circumstance a combination of the two may be the best option.
How a Martello solution can help
Interested in learning more about how a Martello solution can benefit your business? Firstly we would encourage you to download our eBook titled 'Fostering Exceptional Microsoft 365 User Experiences: Why Experience Level Agreements are Becoming an Expectation' today. Secondly, contact one of our specialists who will schedule a demo so you can see our solutions in action.