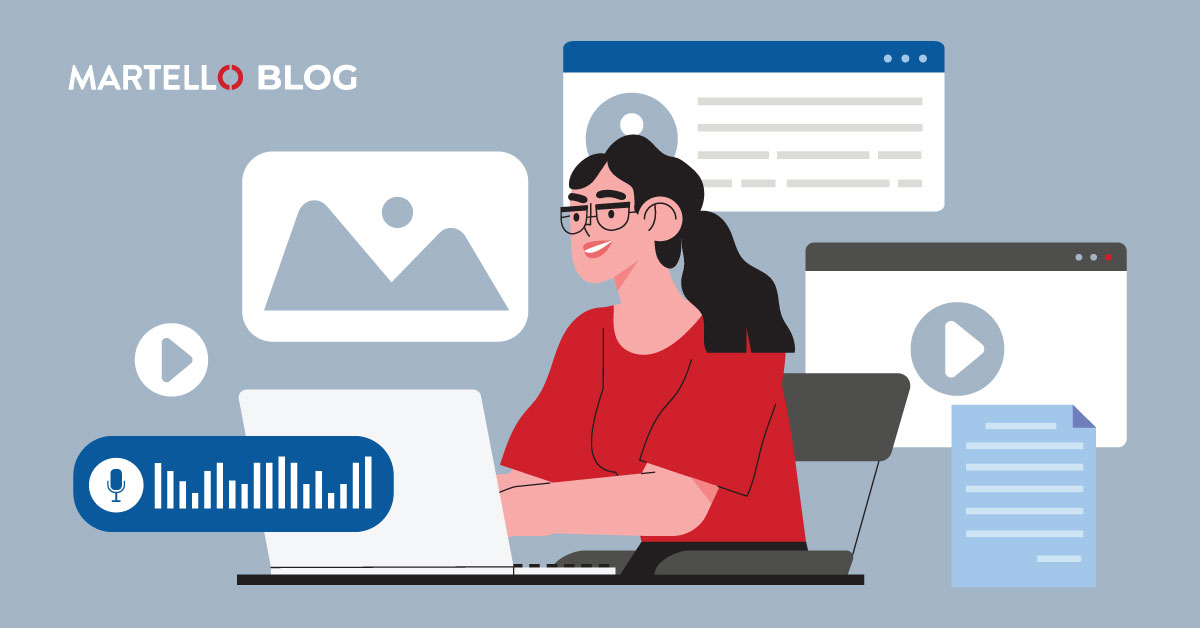 Over the past three years, the Microsoft Teams environment has become the de facto voice communication tool for a large percentage of organizations. But with many companies having implemented their Teams setup rapidly in the face of a dramatically changing business setting, some IT teams have been struggling to know how to get the most out of their Teams environment.
In December 2019 Microsoft Teams had just 19 million daily users; today that figure stands at around 270 million. Even with the massive impact of the pandemic, that is a staggering increase in adoption. To keep up with that sort of growth, as well as support businesses in new and innovative ways, Microsoft has continued to develop the Teams environment, aiming to further support businesses in need of a stronger communications and collaboration platform.
Integration Foundation
Microsoft's integration of Teams with in-house telephony, digital phone systems, and service providers has led to a new way for organizations to expand their use of Teams as part of extending the organization's traditional "four walls" to incorporate a hybrid workforce.
Microsoft currently provides three options for Teams voice connectivity, with a fourth option due to come to market soon. These options include:
Microsoft Calling Plans provide a monthly service that gives organizations a direct phone number and a certain quantity of minutes on a per-user license. All services are offered directly from Microsoft through Office 365, and there is no extra PSTN carrier contract.
Microsoft Teams Direct Routing enables organizations to connect their internal on-premises telephony infrastructure directly to Microsoft Teams.
Microsoft Teams Operator Connect allows enterprises to leverage service providers or "operators" to provide Teams calling as a managed service.
Operator Connect Mobile is similar to Operator Connect, and the Mobile version allows a user's SIM-enabled phone number to also be their Teams phone number.
Microsoft Teams Calling Plans, which are relatively simple to deploy, and manage, are a great choice for smaller organizations with simple calling requirements. The issue for some organizations is that Calling Plans are not available in every country.
Direct routing is currently the most common deployment for Teams as it offers the greatest flexibility and leverages the customer's own telephony and infrastructure. However, it can be more complicated to set up and support and isn't the right fit for those organizations with differing needs across multiple countries.
To add greater flexibility in terms of connecting to the Microsoft network, Operator Connect allows companies to use their existing telephony service providers, to manage the connection to Microsoft Teams. By passing responsibility for managing the setup and support of routing calls to the Microsoft network to the existing operator, it removes the complexity for the organization, effectively allowing them to combine the simplicity of Calling Plans with the flexibility of Direct Routing. It additionally moves the management of the infrastructure to the service provider, offloading responsibility from the organization itself.
While Microsoft doesn't as yet offer full feature parity between Direct Routing and Operator Connect, the latter can be customized depending on your operator.  You can see a detailed comparison of the two options in the chart below or learn more in our on demand webinar with Microsoft and ebook.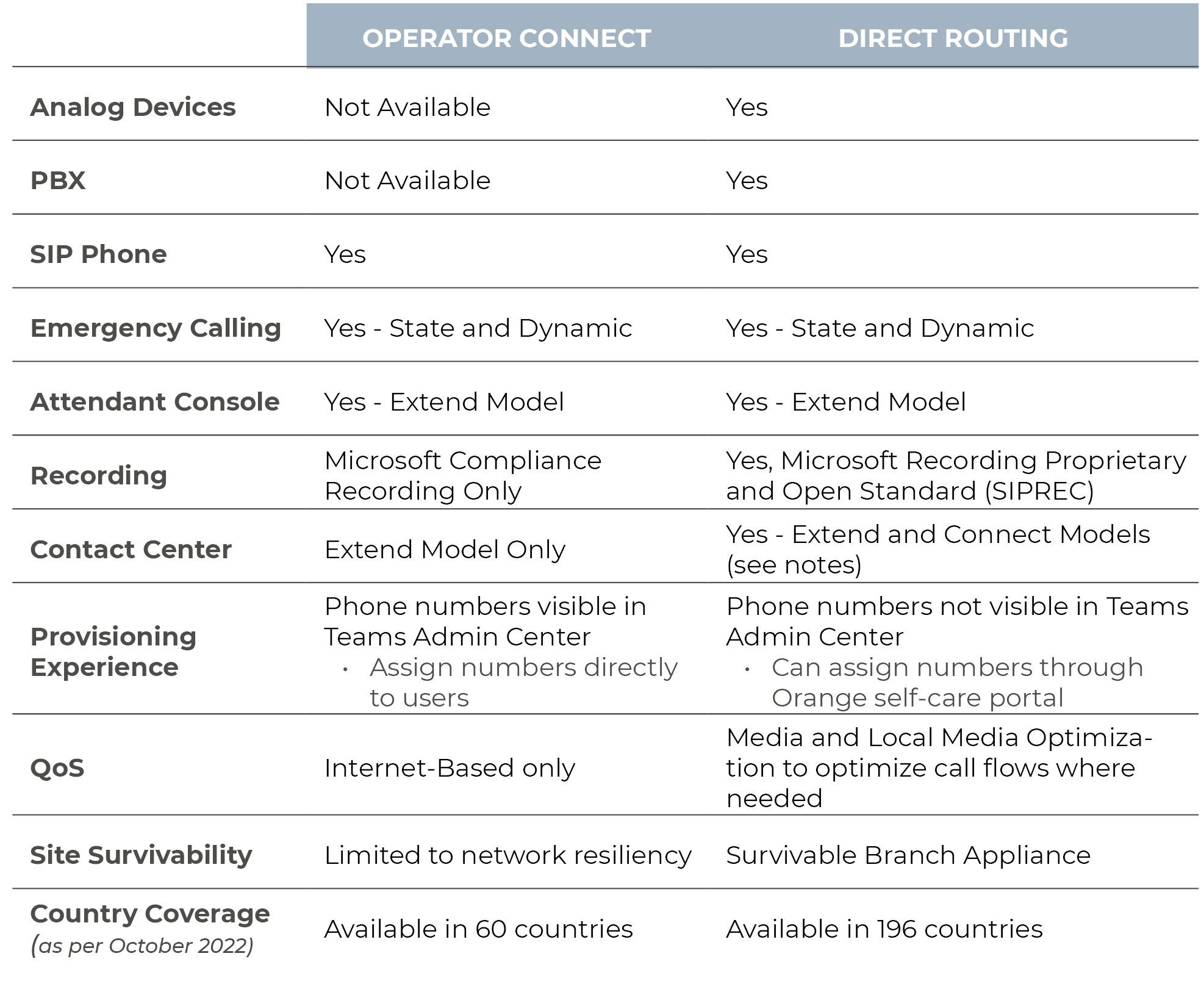 What these options really show, is that Microsoft is completely committed to developing Teams integrations that actually serve the needs of their customers. They understand that every business is going to have different levels of investment in telephony, as well as varying access to different services. We're likely to see these offerings grow further in the coming years, and the ubiquity of Teams is only going to increase.
Want to get even more value from your Teams investment? Speak to Martello today!