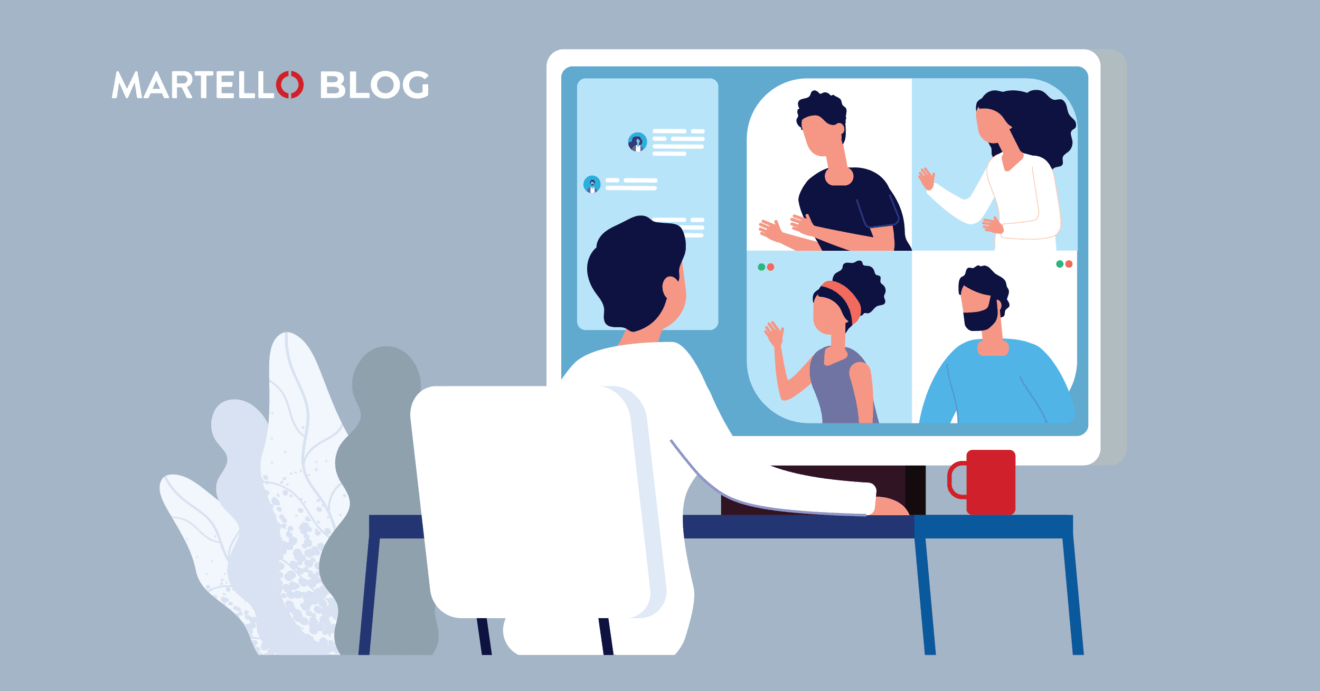 Today's organizations are adapting office spaces and technology to meet the needs of a hybrid workforce. Microsoft is leading the way, bridging the gap between people working remotely and those in the office with the Microsoft Teams Meeting Room solution that allows everyone to be seen, heard, and fully participate from anywhere. Gone are the days when those in the room participate and those connecting remotely are excluded: this is today's modern workplace, and businesses around the world are adopting the hardware and software setup to make it a reality.
While these setups are the key to today's inclusive and productive modern workplace meetings, delivering a reliable user experience can be complex for IT teams. The mix of hardware (monitor, camera, microphone, speaker), application (Microsoft Teams) and infrastructure (office network, ISP) makes for a number of potential points of failure, many of which can only be managed by IT staff onsite. When an important customer meeting is held in the Microsoft Teams Meeting Room and it is not performing as expected, how will IT personnel know what is wrong?
Microsoft Teams Room monitoring in Vantage DX offers end-to-end visibility of every component of a Teams Meeting, from Microsoft-approved devices to the network infrastructure supporting the meeting. IT personnel can access, from anywhere, an inventory of every device involved in the meeting, with endpoint monitoring providing the health status of every device. This can help IT in identifying whether a particular device is causing the problem.
Next, thanks to the Microsoft Teams call quality monitoring capabilities of Vantage DX, IT can dig deeper into the root cause of a poor Microsoft Teams Meeting. From a single platform, IT can get a view of all Microsoft Teams Meeting Rooms and be alerted if any are experiencing issues. From there, they can drill down into analytics on the meeting: since Vantage DX incorporates data from the Microsoft Call Quality Dashboard (CQD), there is no need to consult multiple dashboards and data sources. IT personnel can see the jitter, RTT, packet loss, and video frame rate MOS for each meeting, helping to prioritize alarms and speed mean time to repair (MTTR).
Microsoft Teams Meeting Rooms are the key setting for important and productive meetings, so IT teams are looking for ways to be more proactive about maintaining them to ensure a good user experience each time there is a meeting. Vantage DX offers several capabilities designed to ensure that businesses are maximizing their return on the investment in Microsoft-approved devices and meeting rooms. Armed with an inventory of Teams Meeting Room devices, IT can view software and firmware versions and receive alerts when devices require upgrades. This ensures the devices are always operating with the latest updates and reduces the chance of failure when there are meetings. IT can also access data on usage, to ensure these devices are being used as expected. These capabilities ensure that IT can be more proactive in maintaining the health and performance of Teams Room components, avoiding a 'fire drill' when devices don't perform as expected in meetings.
Today's IT department is the engine driving modern workplace productivity and adopting Microsoft Teams Rooms is a key step in delivering inclusive and productive meetings to an organization's users. With the right tools in their arsenal, IT teams can be proactive in delivering the best meeting experiences to users, no matter where in the world they are joining from.
Interested in seeing how Martello Vantage DX can give IT teams end-to-end visibility of Microsoft Teams performance to rapidly detect and resolve problems before they impact the user experience?
About Martello:
Martello provides the only end-to-end Microsoft Teams performance monitoring tool that Microsoft recommends to their customers to maximize employee productivity.
Our solution Vantage DX proactively monitors Microsoft 365 and Teams service quality, enabling IT with complete visibility of the user experience to ease troubleshooting of issues before they impact users.
Find out why Martello is Microsoft's go-to-solution for Microsoft Office 365 Monitoring >>