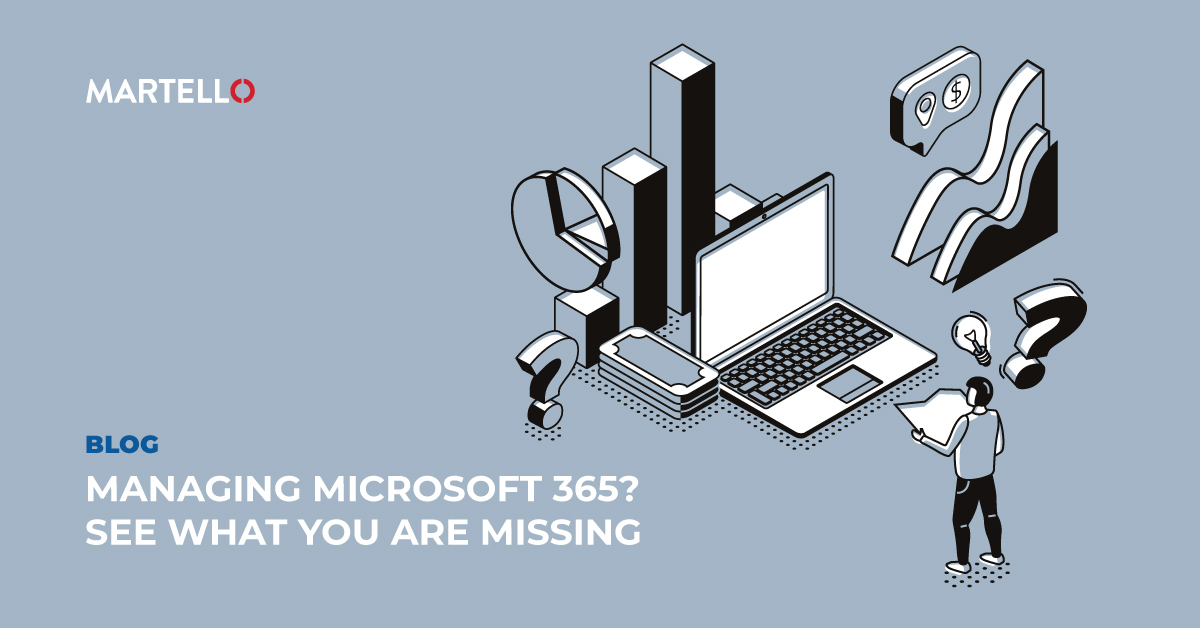 If a customer has an issue with any part of Microsoft 365, MSPs just don't have the native visibility to identify the root cause, let alone respond to and remediate the problem. Most of the time, it's little more than checking Microsoft's Service Health status to see if Microsoft knows it's having a problem.
Most MSPs only have visibility into the user accounts that exist (you know which user's accounts have been created, who's been provisioned what license type, if the user has been assigned more than one license, who has installed copies of Office, and what machines are they installed on, etc. The problem is that there is no visibility into any of the networking, systems, applications, resources used, network and security controls, application services, or identity – all of which can be the source of issues. To deliver some of the third-tier value, you've got to have complete visibility into what's going on – ideally, from end to end.
Let's say you've got a customer using their own personal device from home and are going in through a VPN to the office. The route through the customer network, exiting through the customer's ISP, traversing the internet, and eventually getting to the Microsoft cloud, authenticating, and finally connecting to Microsoft 365 servers and services. If the user opens a ticket saying Teams is slow, the call quality is bad, or they're having difficulty starting a meeting – where exactly is the problem coming from? Without end-to-end visibility, the MSP is as blind as the customer is.
Sure, you can always check the Microsoft Service Health Status or their corresponding Twitter feed, both previously mentioned, but the reality is, the best-case scenario would be if the user opened a service ticket today! The problem is that users – especially when using SaaS applications – rarely open tickets for something like experiencing a slow application. There's obviously a point when the user has had enough and opens a ticket as a last resort. But when Microsoft 365 is slow, users will find a workaround, complain to their boss or colleague, or try to "fix" the issue themselves – all the while the MSP doesn't know anything about this, because there's no tool provided by Microsoft to identify this kind of issue. The result is that your customer hears about users having issues and you either don't know about it, or there was nothing you could do about it. Either way, your customer isn't going to like the answer.
There are countless facets that make up the path from user to Microsoft 365 that can affect service delivery, so to ensure a quality service, you first need visibility into the entire path and the ability to correlate the information gathered about every aspect of the user's connection to Microsoft 365.
Martello provides you with 24/7 proactive digital experience monitoring to effectively manage the service quality of the Microsoft 365 suite of services. This means that you will be able to proactively manage any service incident before it affects your customers to ensure consistent and reliable service delivery.