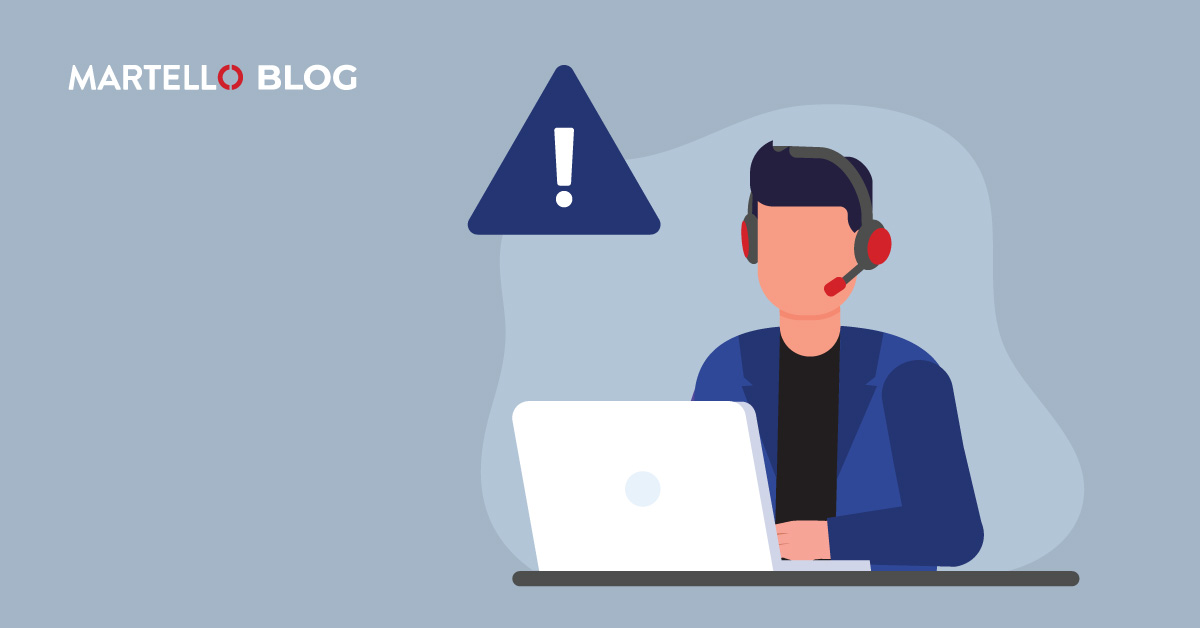 In the modern workplace, more and more organizations are relying on tools like Microsoft Teams to stay connected and productive. However, with the rising usage of these tools comes the potential for technical difficulties that can impact call quality and overall performance. This can be frustrating for teams trying to get work done, but there are ways to stay on top of these challenges.
One way is by using practical Microsoft teams alerts on Teams call quality. In this blog, we will explore the benefits of using practical alerting to monitor Teams call quality, as well as the key metrics to track and how alerts are set up for them within Vantage DX. We will also provide tips and best practices for effectively using alerting to stay on top of call quality and keep your team connected and productive. Better still this is only the first part in a series, as we've got a lot more to cover.
Organization Alerts
Not Enough Bandwidth 
Despite Teams being able to deliver HD video quality with less than 1.5Mbps of bandwidth, it's still possible that the user's home WiFi isn't centrally located, or their computer is not optimally placed to receive the best signal.
Vantage DX Alert: The connection type is WiFi and Signal Strength is low

Vantage DX Alert: Bandwidth is low
Too Many Users with Poor Call Quality (per Location)
In addition to the overall call quality being poor, what about the threshold of users having an issue? For example, an office with 100 people all making calls may have an overall Audio Poor Stream Rate of, say, 1%, but there are 25 people having issues. Despite the larger group of users having no issues, there may be something about those 25 (such as when are all using the same WiFi access point) that could be having an issue.
Vantage DX Alert: ≥10% of users within a location with ≥20% of poor-quality calls
Too Many Users with Poor Call Quality (per Country)
If your organization spans multiple countries – with the assumption that you are using different ISPs to connect users to Teams – it additionally makes sense to be alerted should a material percentage of users appear to be having call issues.
Vantage DX Alert: ≥20% of users within a country with ≥20% of poor quality calls
Direct Routing or Operator Connect
With either of these two services added to Teams, the addition of telephony hardware and services enter into the mix, further complicating the identification of call issues. Because of this complexity, it becomes necessary to include the monitoring of and alerting on any issues related to the telephony used to facilitate Direct Routing or Operator Connect.
Session Border Controller Issues detected
Session Border Controllers (SBC) control the flow of Voice over IP (VoIP) traffic between Teams and telephony hardware. These hardware or software devices manage connectivity, quality of service (QoS), and the security of voice traffic. Making certain these devices are operational is critical to the performance of Direct Routing or Operator Connect. There are a number of aspects of SBCs that could indicate either an existing or forthcoming call issue that include the following:
Chassis (fan, power, hardware)
Trunk (loss of signal, trunk stopped, line issue, channel issue)
High availability alarm (system failure, configuration issue, network issue)
Device (failure, configuration, temperature, reset, upgrade, proxy connection, DNS
unavailability, overload, node, lost connection with remote monitoring)
TLS certificate (expire, mismatch)
Network (ethernet, LDAP, IPv6, HTTP, connection & configuration)
Media (overload, bandwidth, IP route issue, cluster usage),
SNMP Trap (issues, performance threshold)
Vantage DX Alert: This one is not so easily defined; the most important would be to ensure the SBC is online and responding obviously. But because there is a wide range of SBC devices (both physical and virtual) and because any of the aspects mentioned above can have an impact on the performance and availability of the SBCs, alerts for the issues listed above should be set for each device, with alerting set both per device as well as for a group of SBC devices. 
Any condition impacting a configured group of SBCs should trigger an individual alert, unless they are received within the same 5 minute span (in which case, only 1 notification should be sent). 
Time to Take Microsoft Teams Alerts to the Next Level with Microsoft Teams Notifications
Clearly, there's nothing more frustrating than experiencing poor call quality during important Teams meetings. We hope this post has provided some helpful tips and tricks to improve your Teams call performance. But, if you're serious about taking your Teams calls to the next level, then you need a top-notch performance monitoring solution. And, in our experience, nothing beats Martello's Vantage DX.
Download our latest ebook: 15 Alerts to Track Microsoft Teams Call Quality for your 'how to guide' to Microsoft Teams Alerts.
Want to take the next step and have your Teams call quality where it should be? Speak to Martello today. Or check out our next blog on even more Microsoft Teams alerts you should set up.