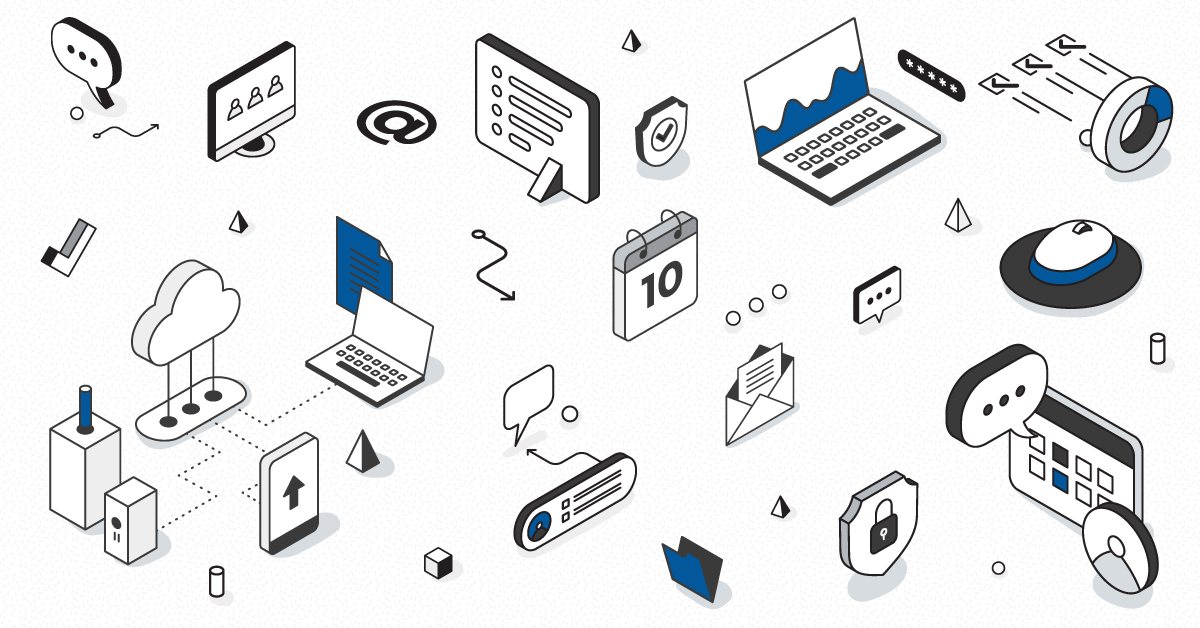 With Microsoft Teams replacing the organization's internal phone system, it's imperative that Teams call quality be consistent, requiring IT to look for ways to monitor, isolate, and troubleshoot calls.
Pre-pandemic, users each sat in a cubicle using the standard issue digital phone provided throughout the office, making calls through the same digital pipe, resulting in every user having a consistent experience. The idea of calling someone else in another part of the office was a given. But today, the remote workforce has change everything; users are making calls via Teams using a wide range Internet speeds, office connectivity methods, and are sharing their network with family members who are taking up precious bandwidth.
The result is a typical user in your organization may or may not have great call quality over Teams. The challenge with those calls that make the user sound like a robot or like their driving through a mountainside tunnel is that no one knows exactly why it's happening or what to do about it.
Ensuring Teams Call Quality with the Call Quality Dashboard
Microsoft realizes this is a crucial issue and provides organizations with Call Analytics and the Call Quality Dashboard (CQD) found in the Microsoft Teams admin center (shown below).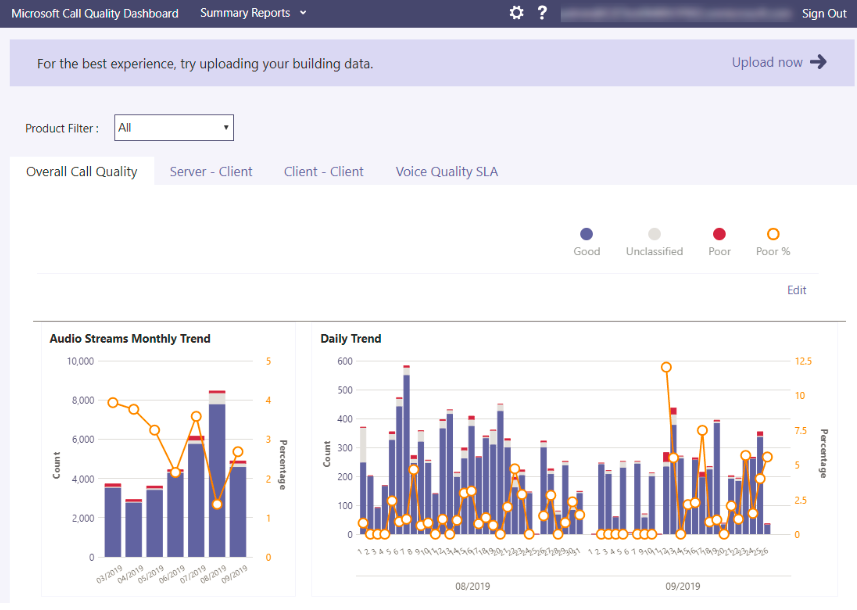 This dashboard can be used to identify immediate call quality issues, review trends, and even leverage details about your environment to offer better granular visibility into call quality within the organization. Microsoft uses service and quality metrics that include jitter and packet loss rates, as well as KPIs around inabilities to establish or maintain calls.
While valuable, the CQD doesn't help isolate where the problem is. The challenge of a hybrid workforce moving forward is IT organizations aren't given enough insight into what the cause is.  It could be that little Timmy is streaming his Xbox gaming to Twitch while his mom is on a Teams call over their shared 25Mb Internet connection. Or it could be that Timmy's mom is required to connect to the corporate VPN, follow a complicated routing path, and finally be able to connect to Teams after traversing half the globe.
Going Beyond the Teams CQD
What's needed is visibility into each aspect of the connection – from endpoint to Teams service – and be able to see the impact each part has on Teams call quality. Monitoring solutions that use synthetic transactions provide needed insight by simulating user activity that offers IT organizations detailed insight into the technical connectivity details as well as the user experience. This synthetic transaction data helps IT to identify where bottlenecks exist, providing context around what remediation steps are necessary to reestablish appropriate call quality.
Getting to the Root of Call Quality Issues
When you think about it, the goal isn't just to see that a user is having poor call quality in Teams. You want to both know it's happening and – as with any other user issue – have the detail necessary to work to fix the underlying problem. The CQD is like any other tool provided by Microsoft; it provides real value and is designed to meet a general set of customer needs. But when you begin to apply your specific workforce environment, it becomes evident that using third-party solutions may offer an opportunity to gain deeper insight with contextual details to actually address Teams call quality problems.
If you're ready to begin the process of optimizing Teams, read the whitepaper, Working in the New Normal: Optimizing Teams in a Post-Pandemic World, and learn four simple ways to optimize Teams for your hybrid workforce.
Written by Nick Cavalancia, Microsoft MVP